Ballpoint pen / BK440
Style: Retractable/Rétractable
Tip size/Taille de la point: 1.0mm
Refillable/Rechargeable: No
Ink colour/Couleur de l'encre:

A
B

C

D

F,F1

P,P1

S,S1

V See Colour Codes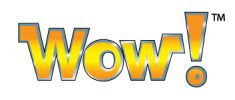 RETRACTABLE BALLPOINT PEN
1.0mm medium lines. Triangular grip for added writing comfort. Stylish transparant barrel and convenient pocket clip. Click pen top to advance tip; push side button to retract.
STYLO À BILLE RÉTRACTABLE
Ligne moyenne 1,0 mm. Corps triangulaire pour un confort supérieur. Baril élégant et transparent, agrafe idéal pour poche de chemise. Cliquer sur le dessus de stylo pour avancer la pointe et presse sur le côté pour la rétracter.