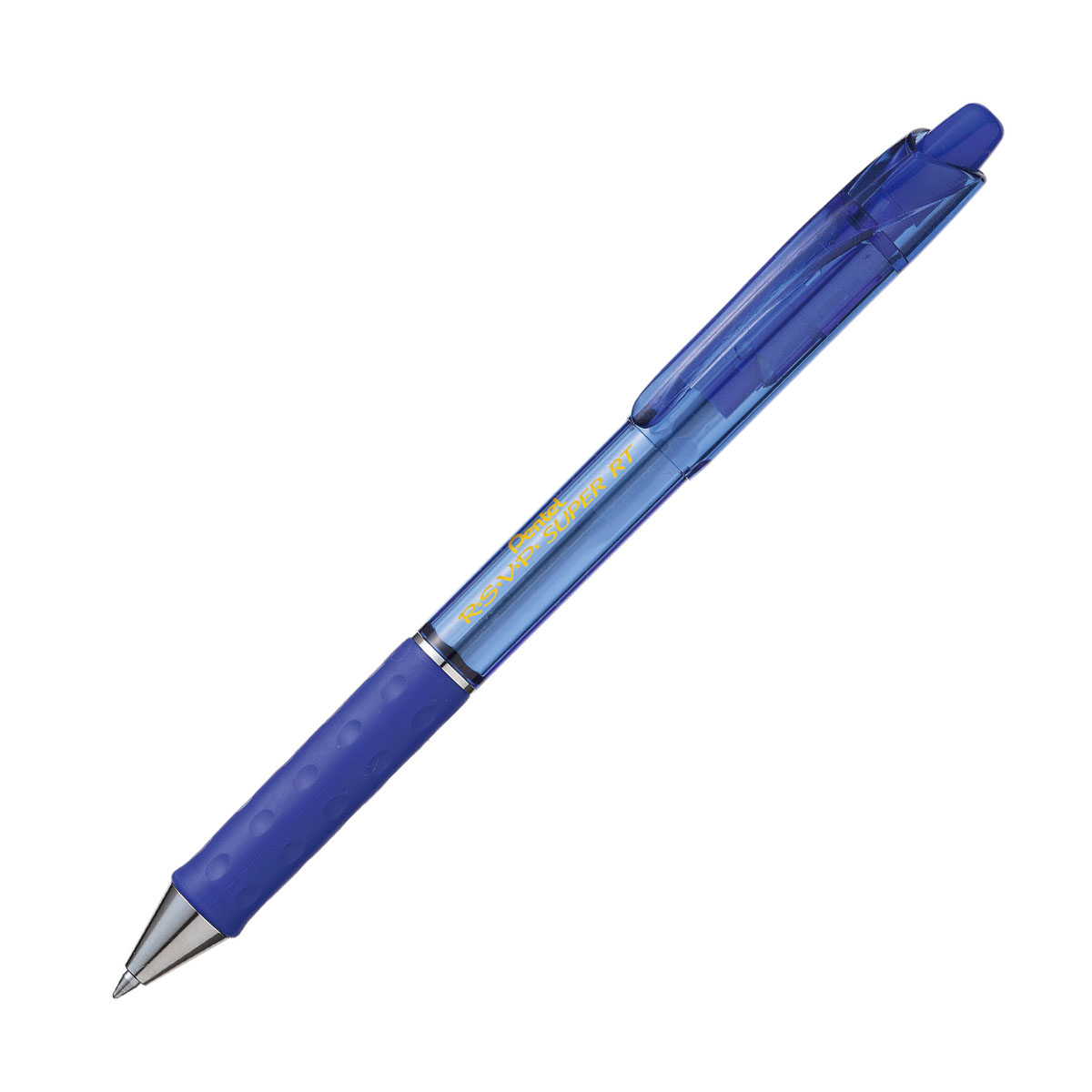 R.S.V.P.® / BK93SP
Write a review
Style: Cap/Capuchon
Tip size/Taille de la point: 0.7mm
Refillable/Rechargeable: Yes
Refill code/Code de recharge: BKL7


RETRACTABLE BALLPOINT PEN
R.S.V.P.® is the best value-priced, quality crafted ballpoint pen! Comfort Zone™ grip for non-stop writing comfort and control. Retractable tip protects pockets and purses. Quality crafted with a durable stainless steel tip. Uses Pentel refill BKL7.
STYLO À BILLE RÉTRACTABLE
R.S.V.P.® est l'un des meilleurs qualité-prix stylos pour la haute valeur. Stylo à bill ergonomique à prise Confort ZoneMC  en caoutchouc offrant contrôle et confort lors des sessions intensives d'écriture. Rétractable pointe qui protège les poches et les sacs. Produit de qualité à pointe en acier inoxydable durable.  Rechargeable avec des recharges de Pentel BKL7.
User Reviews
1 Review
smooth, comfortable
I'm pretty particular about my pens and pencils in that they must be easy and comfortable to write with. I also appreciate a pen that writes smoothly and ink that doesn't smudge or skip. This Pentel RSVP Super RT is such a pen. It took me a while to select the pen in the store, and the time spent was worth it - it was a great choice. I believe they are supposed to be refillable, but when one pen ran out I ruined it trying to figure out how to replace the ink. The second pen is going to run out soon too, and so far I haven't been able to find these in a store. Staples doesn't have them and neither does Walmart. I wish I could find these - they're great!