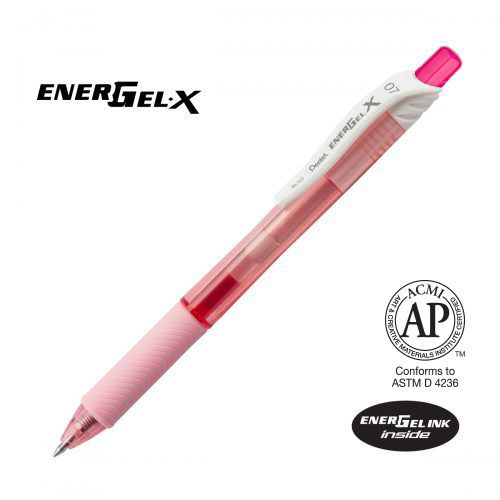 EnerGel® / Energel X PASTEL / BL107F
Style: Retractable/Rétractable
Tip size/Taille de la point: 0.7mm
Refillable/Rechargeable: Yes
Refill code/Code de recharge: LR7
Ink colour/Couleur de l'encre:

C

D

F,F1

P,P1

S,S1

V See Colour Codes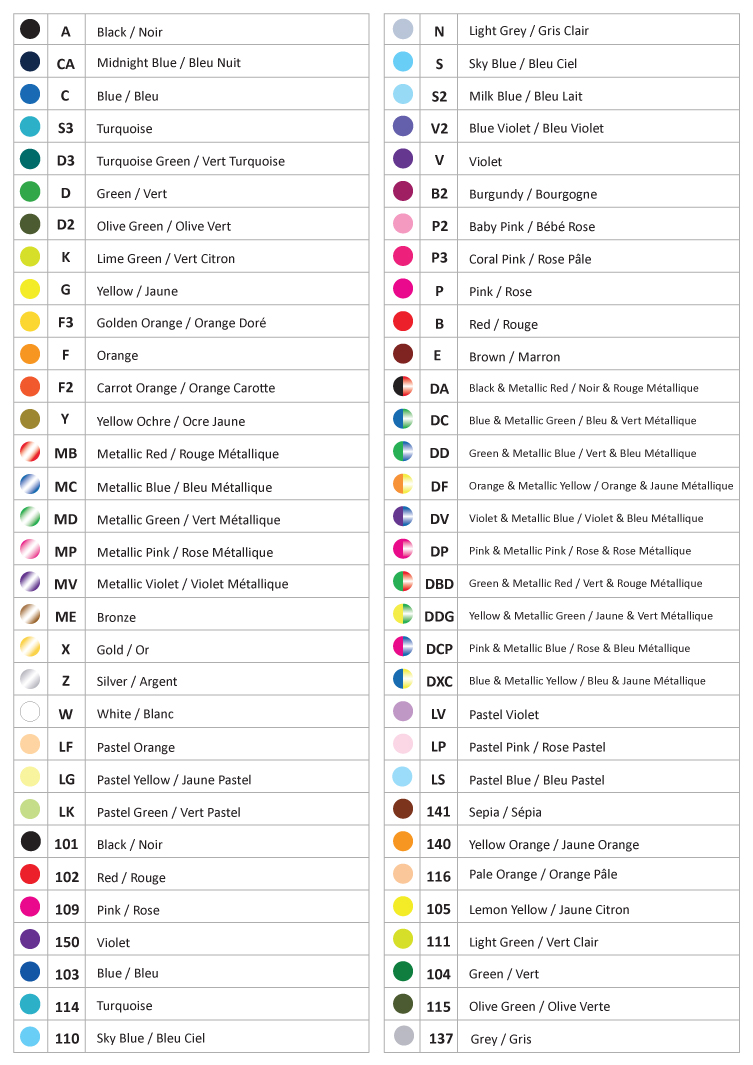 GEL ROLLER PEN
Pastel colour barrel. The ultimate writing experience. Smooth flowing, quick drying ink. 0.7mm point. Uses LR7 refills.
STYLO À ENCRE GEL
Corps en couleur pastel. L'expérience d'écriture supreme. Encre fluide, à sechage rapide. Pointe 0.7mm. Utilise des recharges LR7.
Products bearing ACMI's AP(Approved Product) Seal are certified in a program of toxicological evaluation by a medical expert to contain no materials in sufficient quantities to be toxic or injurious to humans or to cause acute or chronic health problems. This program is reviewed by ACMI's Toxicological Advisory Board. These products are certified by ACMI to be labeled in accordance with the Labeling of Hazardous Art Materials Act (LHAMA) and the chronic hazard labeling standard ASTM D-4236.