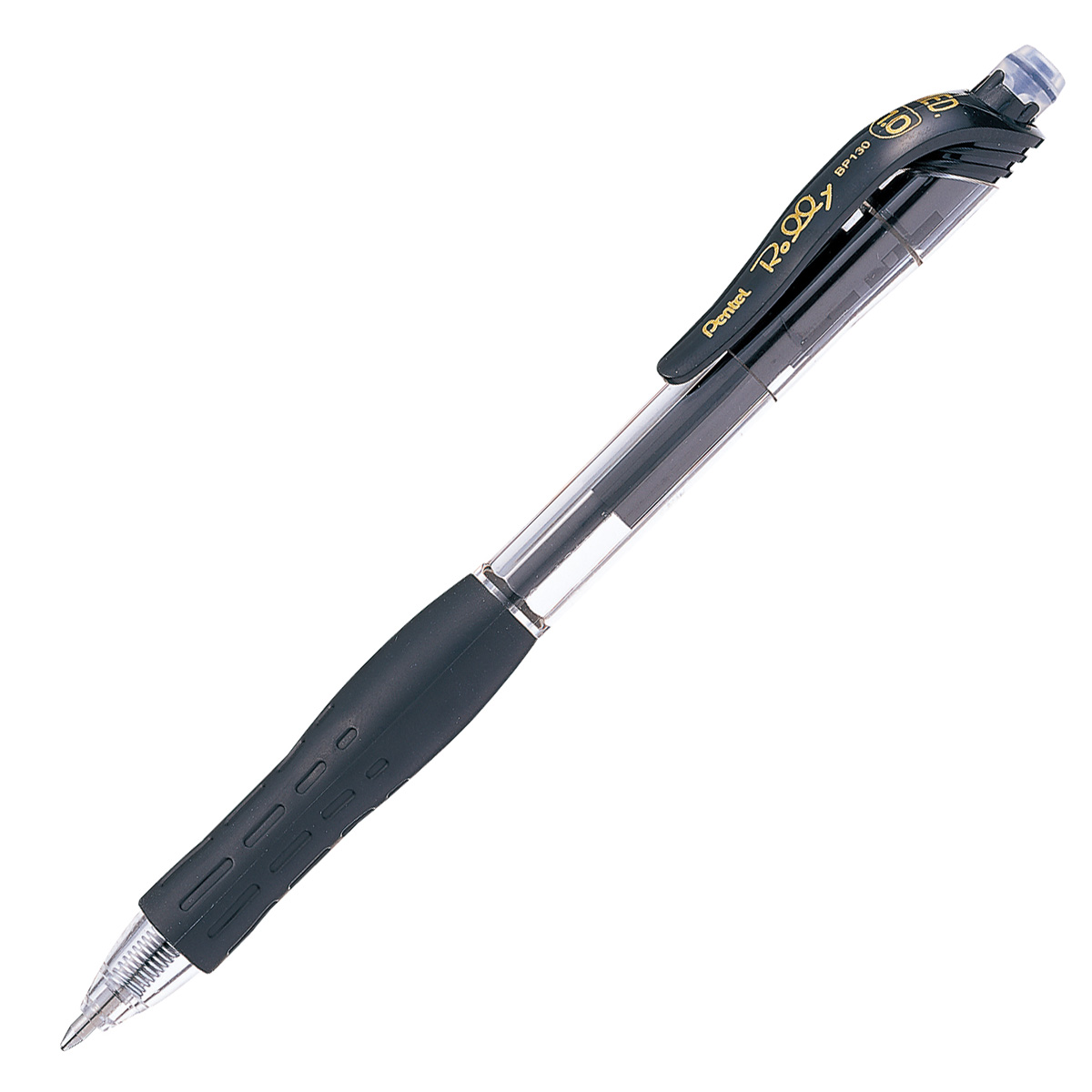 Rolly / BP130
Style: Retractable/Rétractable
Tip size/Taille de la point: 1.0mm
Refillable/Rechargeable: No

RETRACTABLE BALLPOINT PEN
Innovative pigment ink gives a smooth writing sensation without pressing hard, and offers superior performance, especially in terms of light resistance.
STYLO À BILLE RÉTRACTABLE
Encre à pigment révolutionnaire conférant une grande douceur d'écriture sans appuyer sur le stylo. Il offre également une qualité supérieure. Grande résistance à la lumière.