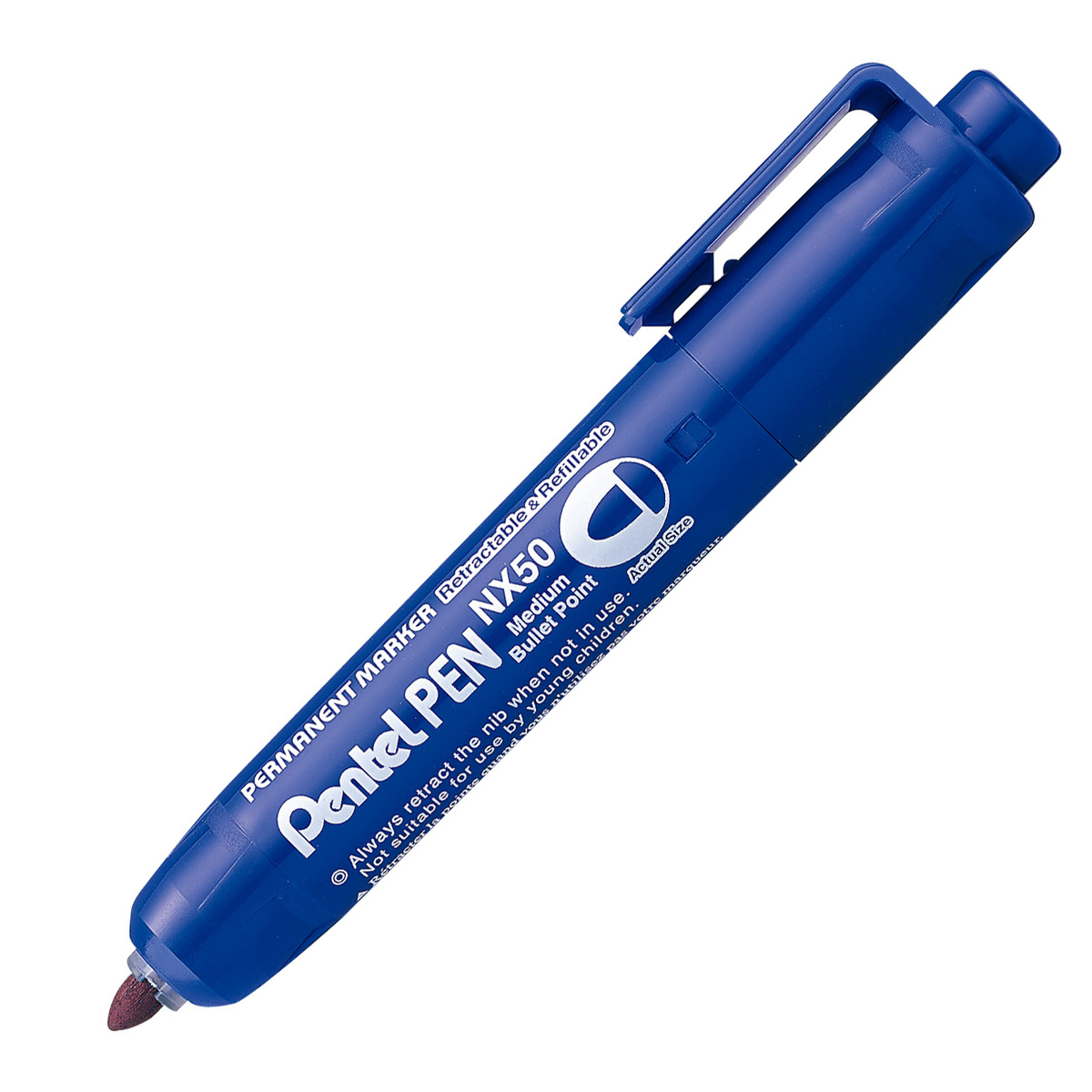 PENTEL PEN / NX50
Style: Bullet point/Pointe Conique
Tip size/Taille de la point: Medium/Moyen
Refillable/Rechargeable: No


RETRACTABLE PERMANENT MARKER
Medium bullet point. Retractable tip means there is no need to worry about losing cap (Rotary cam mechanism). Special seal helps prevent ink from drying out. Permanent ink is suitable for a variety of surfaces such as plastic, metal and glass. Economical refillable marker. 230m writing distance. Refillable with NR2 ink cartridge.
PERMANENT MARKER RÉTRACTABLE
Pointe moyenne. Rétractable signifie qu'il n'y a plus besoin de séter de la perte du capuchon. Muni d'un système de blocage empêchant l'encre de se desséme de se dessécher. L'encre permanente convient à une variété de surface telle que le plastique, le métal ou le verre. Longueur d'écriture 230m. Rechargeable avec la référence NR2.