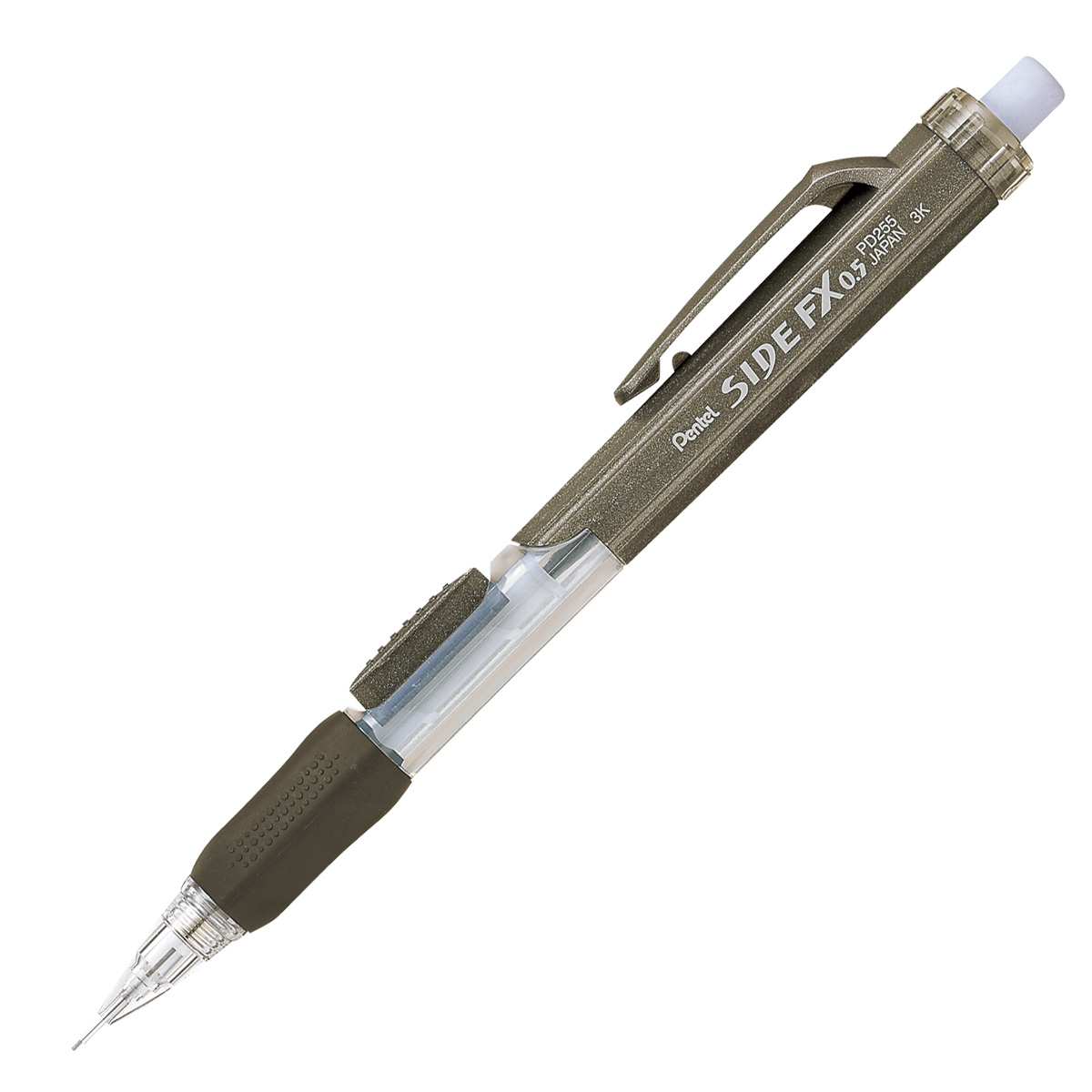 SIDE FX / PD255
Write a review
Style: Others/Autres
Tip size/Taille de la point: 0.5mm
Refillable/Rechargeable: Yes
Refill code/Code de recharge: E10 (Eraser/Gomme)


SIDE-ADVANCE MECHANICAL PENCIL
Useful large retractable eraser is larger than ordinary pencil erasers. Convenient side button advances lead without the need to change writing position. Innovative hexagonal-shaped design is easy to grasp. Finger-moulded rubber grip provides hours of comfortable use. Uses 0.5mm lead and E10 refill eraser.

PORTE-MINE AVEC AVANCE LATÉRALE
La gomme géante rétractable est plus grosse que les gommes des porte-mines classiques. Le bouton poussoir latéral permet d'avancer la mine sans changer la position d'écriture. Avec son embase en caoutchouc et son design de forme hexagonale permet une bonne prise en main, ainsi qu' une utilisation confortable, même après des heures d'écriture. Utilisez des mines 0,5mm et gommes de rechange E10.
User Reviews
1 Review
Holy wow
This is legit the best pen I had in my entire life. The balence is just perfect and the writing is amazing! 5 on 5 would recommend