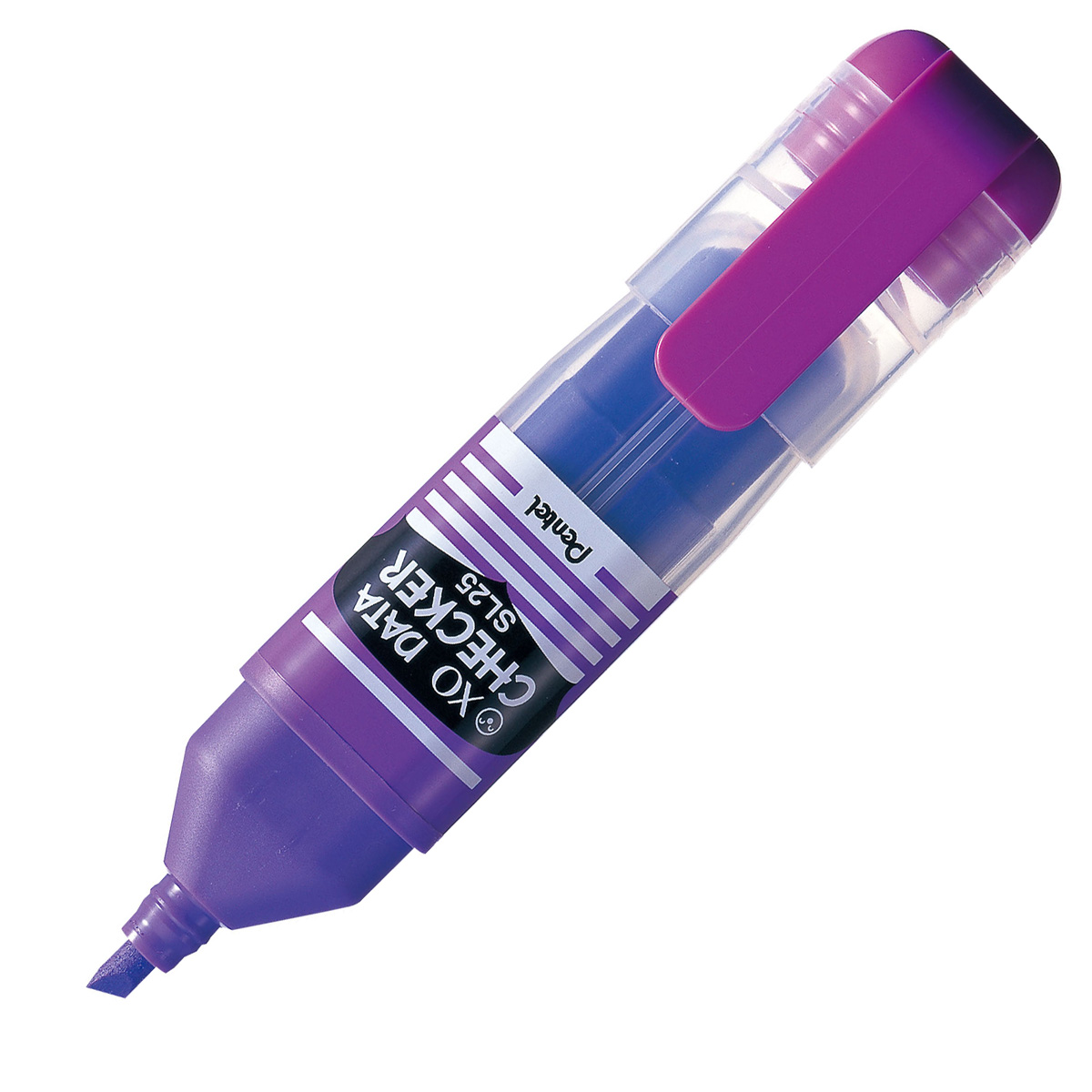 DATA CHECKER / SL25
Write a review
Style: Chisel point/Pointe biseautée
Tip size/Taille de la point: Others/Autres
Refillable/Rechargeable: No


HIGHLIGHTER
Large capacity liquid ink pen with a visible ink tank. Special liquid ink is suitable for use on thermal and NCR printouts. 350m writing distance.
SURLIGNEUR
Encre liquide, grande autonomie, niveau d'encre visible. Cet encre liquide spécial convient à l'utilisation sur papier thermique et sur papier autocopiant NCR. Longueur d'écriture 350 m.
User Reviews
3 Reviews
The best highlighters / why discontinue them?
These highlighters were the best on the market. Our company bought a very good quantity and the employees told me of their disappointment at not being able to work with these quality tools. In Pentel's place, I'd think about it... Maybe a return to stay would be to be expected? In any case, you would make several happy! Oh, really... The best!
We now will have to buy non-Pentel products
The XO Data Checker SL25 were the best ever, we have been using them for many, many years and we have been using ALL the available colors for different needs. Sad to see that Pentel has discontinued them all. The other offerings from Pentel are not all that good and we will just have to find another supplier for our needs. Sad to see, it seems to be the way of the world nowadays, discontinue the good stuff that people want and try to sell them garbage instead. It ain't gonna work for us, we will just buy from others.
BEST HIGHLIGHTER
These are by far the best highlighters. BEST. The ink runs well right until the end, the colours are bright and vibrant, they don't take up too much space and last a long time. I am BEYOND disappointed that they have discontinued the yellow ones. Please bring them back. PLEASE! The Pental Illumina smell terrible and don't work half as well as these did.