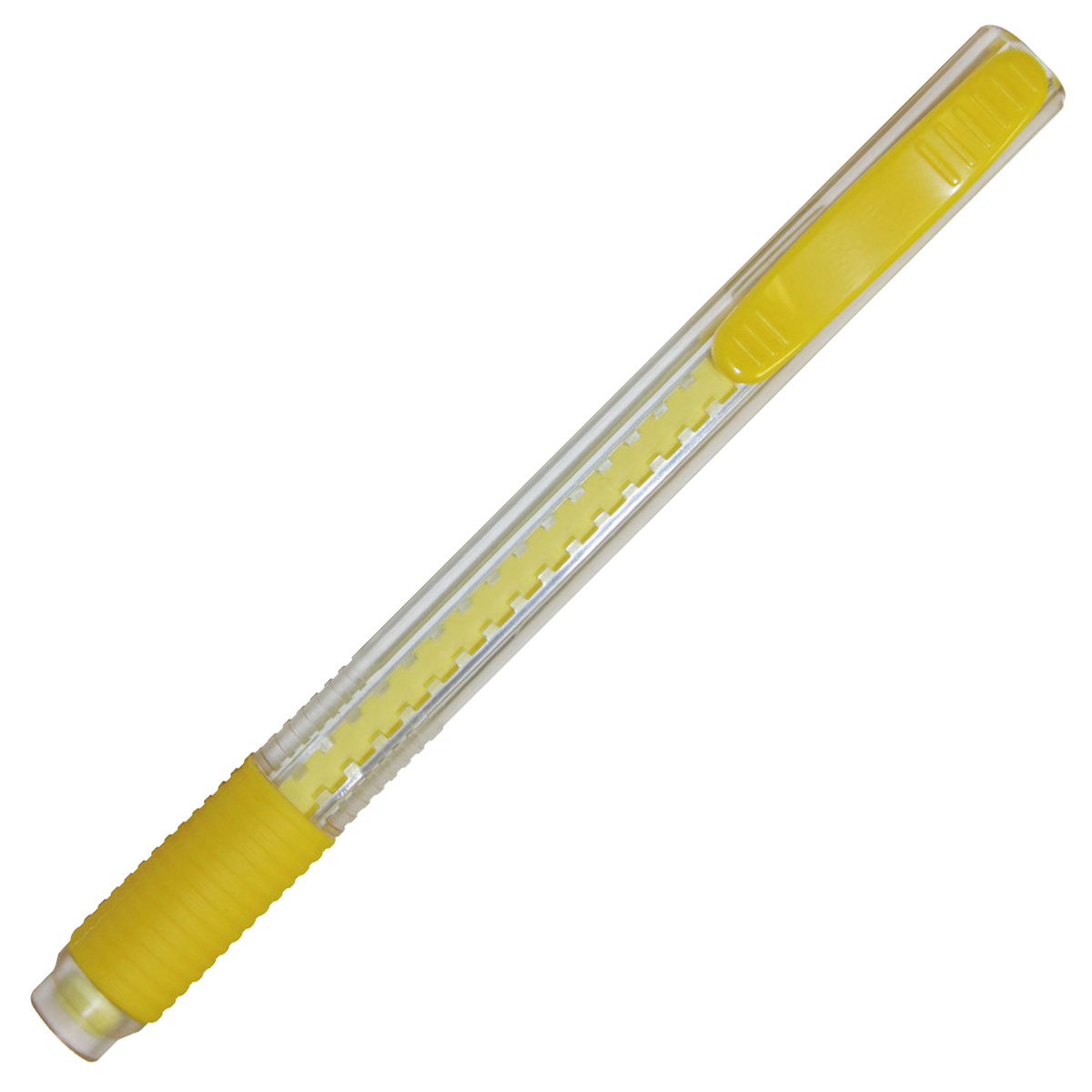 Clic Eraser / ZE23
Write a review
Style: Retractable/Rétractable
Refillable/Rechargeable: No


HI-POLYMER ERASER
Fun colored erasers in a modern clear barrel. Premium eraser removes lead easily and cleanly without scuffing, smearing or tearing writing surface. Pocket clip advances/retracts this long lasting eraser with a "clic". Maximum comfort and control with the grip.
HI-POLYMER GOMME À EFFACER
Gommes à effacer aux couleurs attrayantes, munies d'un cylindre transparent. Gommes à effacer de première qualité éliminant aisément et proprement les traces de mine sans érafler, tacher ou déchirer la surface d'écriture. Agrafe de poche permettant d'avancer ou de rétracter cette gomme à effacer ultra durable en un seul « clic ». Tenue en main confortable et prise ferme grâce à la zone de préhension.