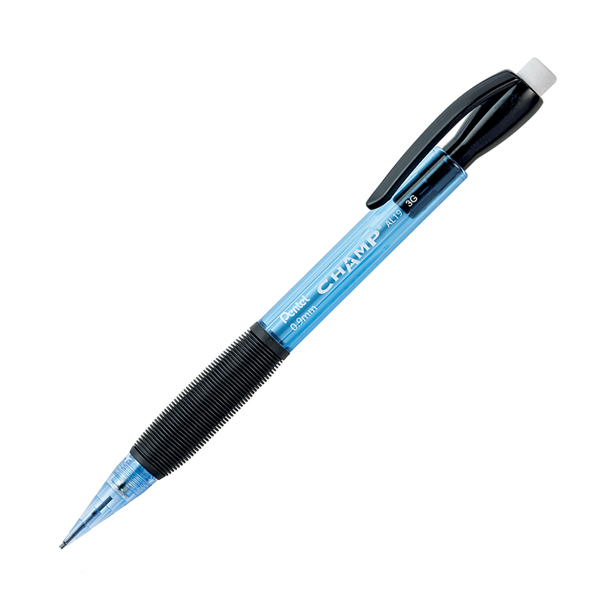 CHAMP / AL19
Style: Others/Autres
Tip size/Taille de la point: 0.9mm
Refillable/Rechargeable: Yes
Refill code/Code de recharge: PDE-1(Eraser/Gomme)


MECHANICAL PENCIL
A winning combination of style and performance, the Champ features a squishy soft grip with fashionable barrel colours. Uses 0.9mm leads and PDE-1 refill eraser. 0.9mm pencils are stronger and less likely to break when writing.
PORTE MINE
Une combinaison parfaite du style et de la performance. CHAMP est équipé d'un grip souple et de couleur de corps tendance. Utilisez des mines 0,9mm et la gomme de rechange PDE-1. Plus résistantes, ces mines de 0,9 mm sont moins susceptibles de casser.
User Reviews
1 Review
Al19LBP
We like these pencils. Hoping in the future to find a softer lead. Maybe a 2hb!