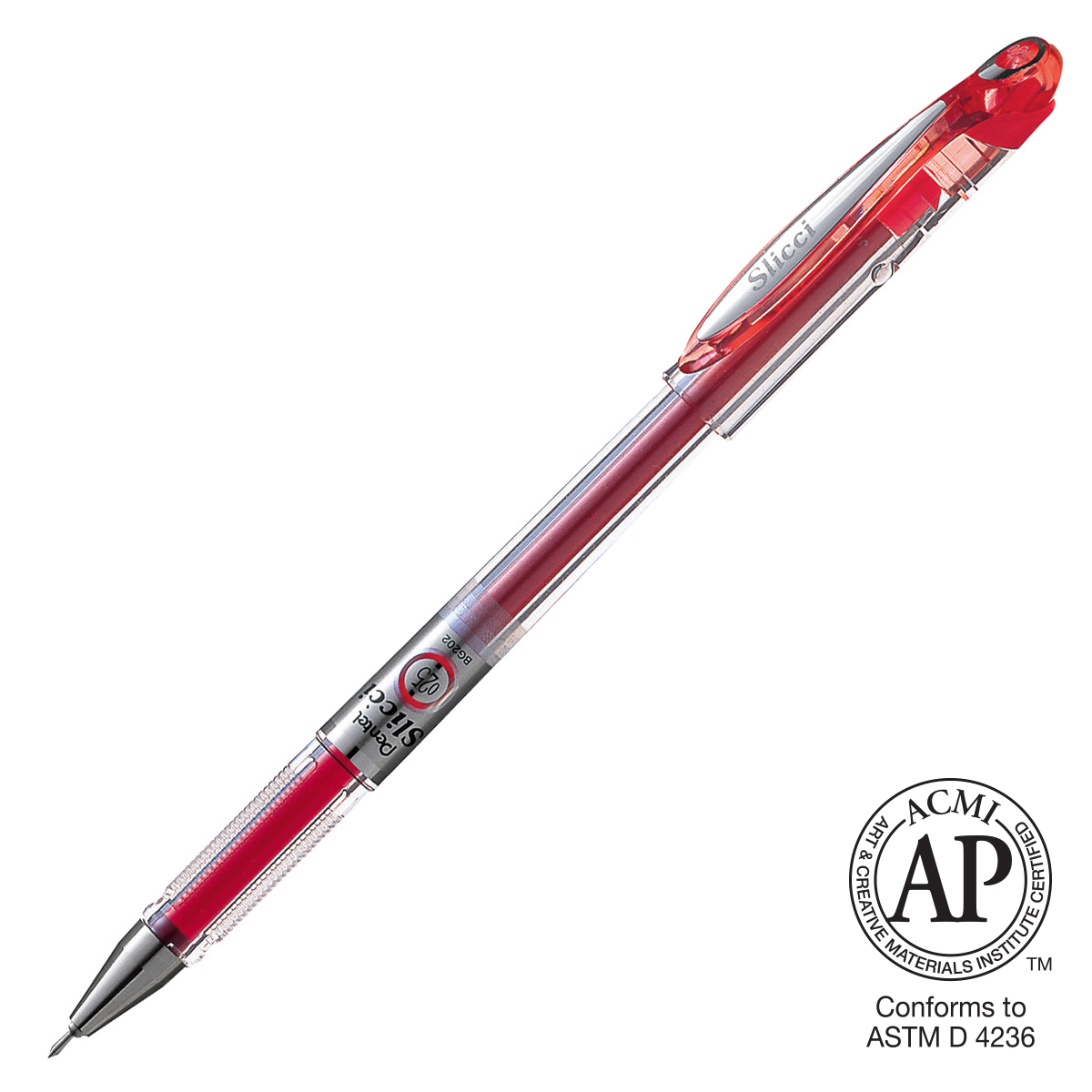 Slicci / BG202
Style: Cap/Capuchon
Tip size/Taille de la point: 0.25mm
Refillable/Rechargeable: No
Ink colour/Couleur de l'encre:

A

B

C

D

F,F1

P,P1

S2

V See Colour Codes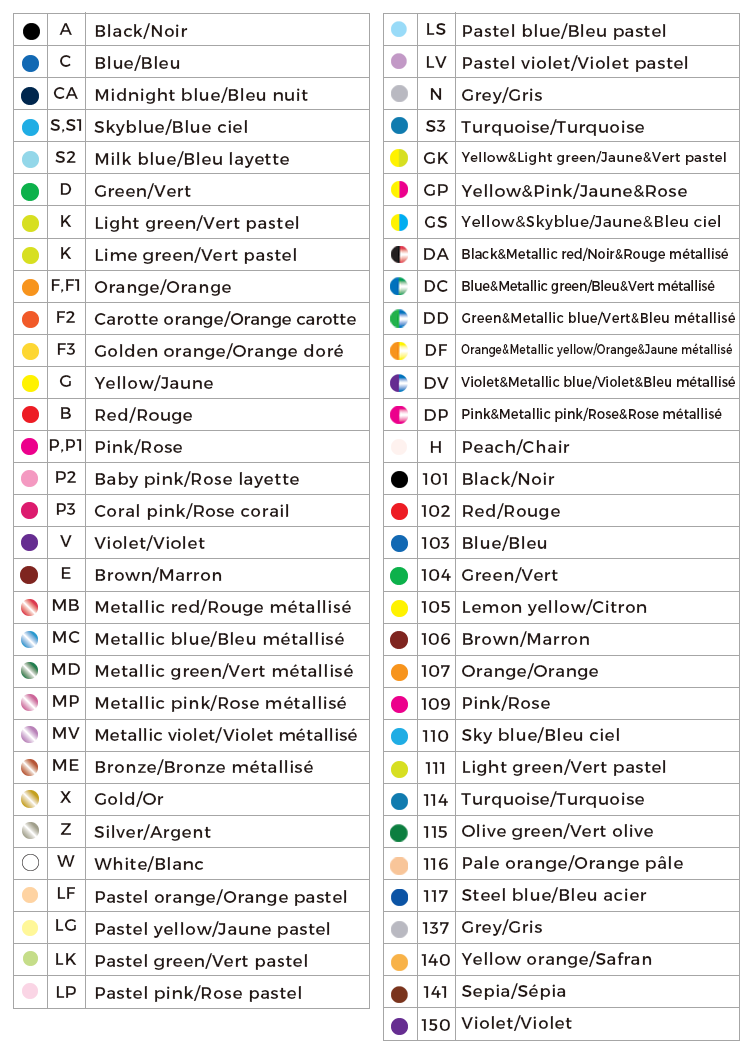 GEL ROLLER PEN
Slicci Gel Roller pen with sleek and stylish design. Liquid gel ink producing ultra-smooth and quick drying. 0.25mm needle point writes precise lines. Available in 8 vivid ink colours.
ROLLER ENCRE GEL 
Slicci Roller encre gel au corps chic et élégant. Encre gel liquide pour un séchage parfait et rapide. Pointe aiguille 0,25mm pour des lignes d'écriture précises. Disponible en 8 couleurs éclatantes.
Products bearing ACMI's AP(Approved Product) Seal are certified in a program of toxicological evaluation by a medical expert to contain no materials in sufficient quantities to be toxic or injurious to humans or to cause acute or chronic health problems. This program is reviewed by ACMI's Toxicological Advisory Board. These products are certified by ACMI to be labeled in accordance with the Labeling of Hazardous Art Materials Act (LHAMA) and the chronic hazard labeling standard ASTM D-4236.