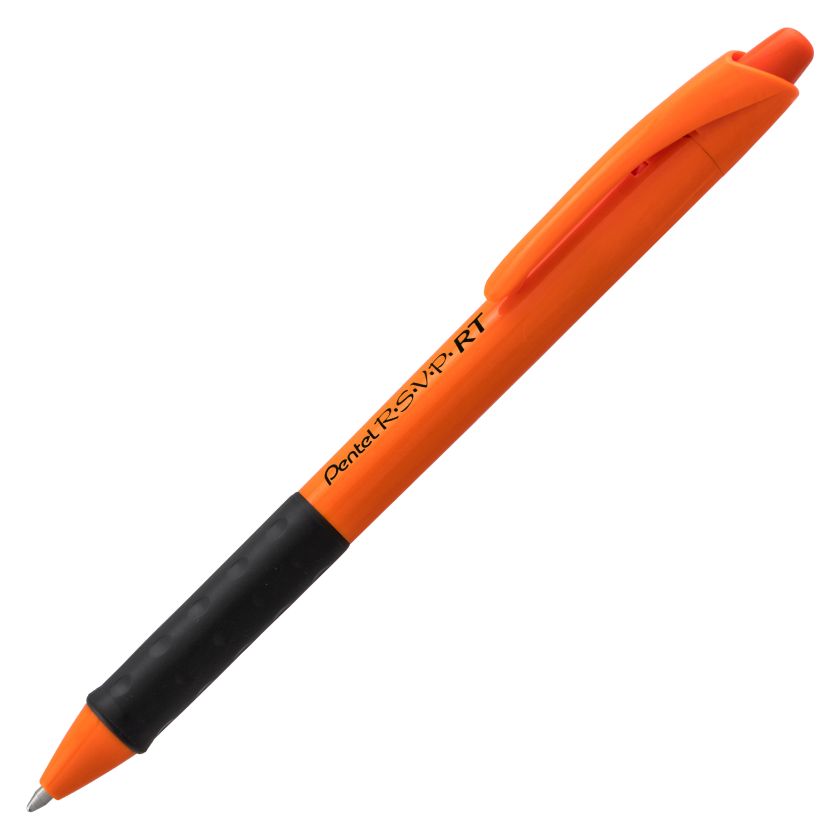 R.S.V.P. Safety / BK93HD
Write a review
Style: Retractable/Rétractable
Refillable/Rechargeable: Yes
Refill code/Code de recharge: BKL10

Features
-A safety yellow barrel that is easy to see amongst tool boxes or active work environments
-A smooth writing pen that writes for over a kilometer without skipping
-Sturdy, well-balanced barrel makes this a favorite pen
-No matter what size hand you have, the long barrel makes this pen exceptionally easy to use
-Durable tip delivers a consistent line without skipping
-Escape writing fatigue with our rubber Comfort Zone™ grip
-Non smudging oil-based ink
-Stylo à bille qui écrit plus d'un kilomètre sans sautes.
-Bien équilibré, ce stylo durable est un choix populaire.
-Peu importe la taille de votre main, le corps allongé facilite l'écriture.
-La pointe durable assure des traits uniformes sans sautes.
-Sa prise Comfort Zone™ en caoutchouc offre un confort lors des longues sessions d'écriture.
-Encre à base d'huile qui ne laisse aucune tache ni bavure.

User Reviews
1 Review
Great Pen
Great pen! Easy to find in my tool belt. Appreciate the click pen when my hands are full and don't have to worry about a lid. Smooth and works well on wood.