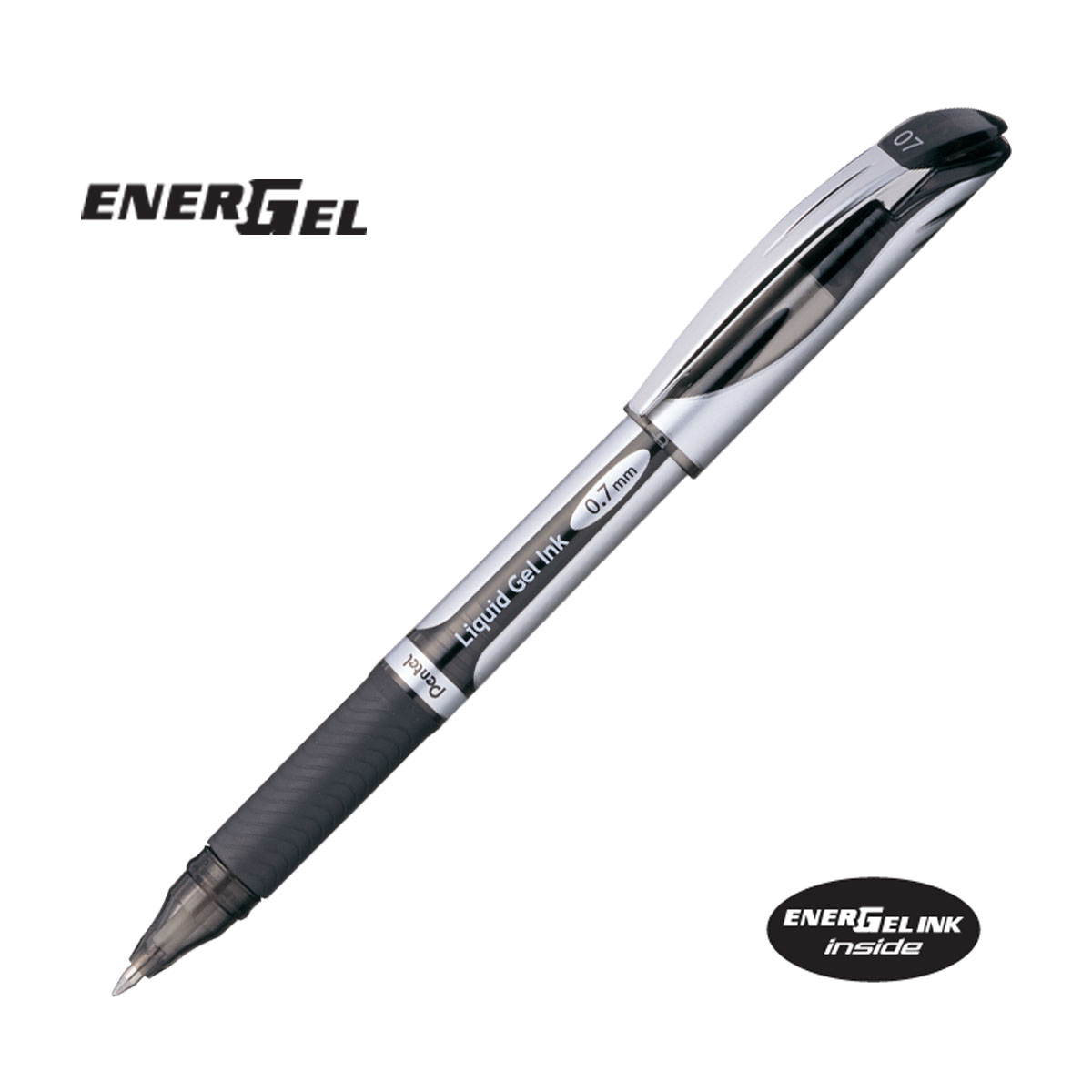 EnerGel® / BL57
Write a review
Style: Cap/Capuchon
Tip size/Taille de la point: 0.7mm
Refillable/Rechargeable: Yes
Refill code/Code de recharge: LR7


GEL ROLLER PEN
Refillable Gel Roller Pen with Metal Tip. The NEXT GENERATION of GEL ROLLER PEN. Super-smooth and quick-drying liquid gel ink. Rubber grip for hours of comfortable writing. Sleek and stylishly designed clip and barrel.0.7mm metal point and 5 vivid ink colours are available. Uses refill LR7.
STYLO À ENCRE GEL
Roller encre gel rechargeable. Cette nouvelle génération d'encre gel allie les avantages de l'encre gel et de l'encre liquide : douceur d'écriture, séchage rapide de l'encre. Grip caoutchouc pour un confort d'écriture. Corps et clip métal aux lignes modernes et design. Longueur d'écriture 550m Pointe 0,7mm. Utilise des recharges LR7.

User Reviews
1 Review
Pentel BL57-C Pens
I discovered the Pentel Pen BL-57 C with Cap ( not a Pocket Clip ) in September 2011. I found out I had Breast Cancer in December 2011. After Chemo and Radiation I notice that I had no strength in my hand to use an ordinary pen. I ordered MANY Pentel BL57-C Pens and Refills. That is the ONLY PEN I CAN WRITE WITH and still USE THESE on a DAILY BASIS ! I have been trying to order these and it appears that they no longer make them ? ? ? Oh NO ! I DO NOT WANT the Pentel BL57-C with the CLIP ! I only want the BLUE one with the CAP ! I hope Pentel continues to make these FOREVER and FOREVER !