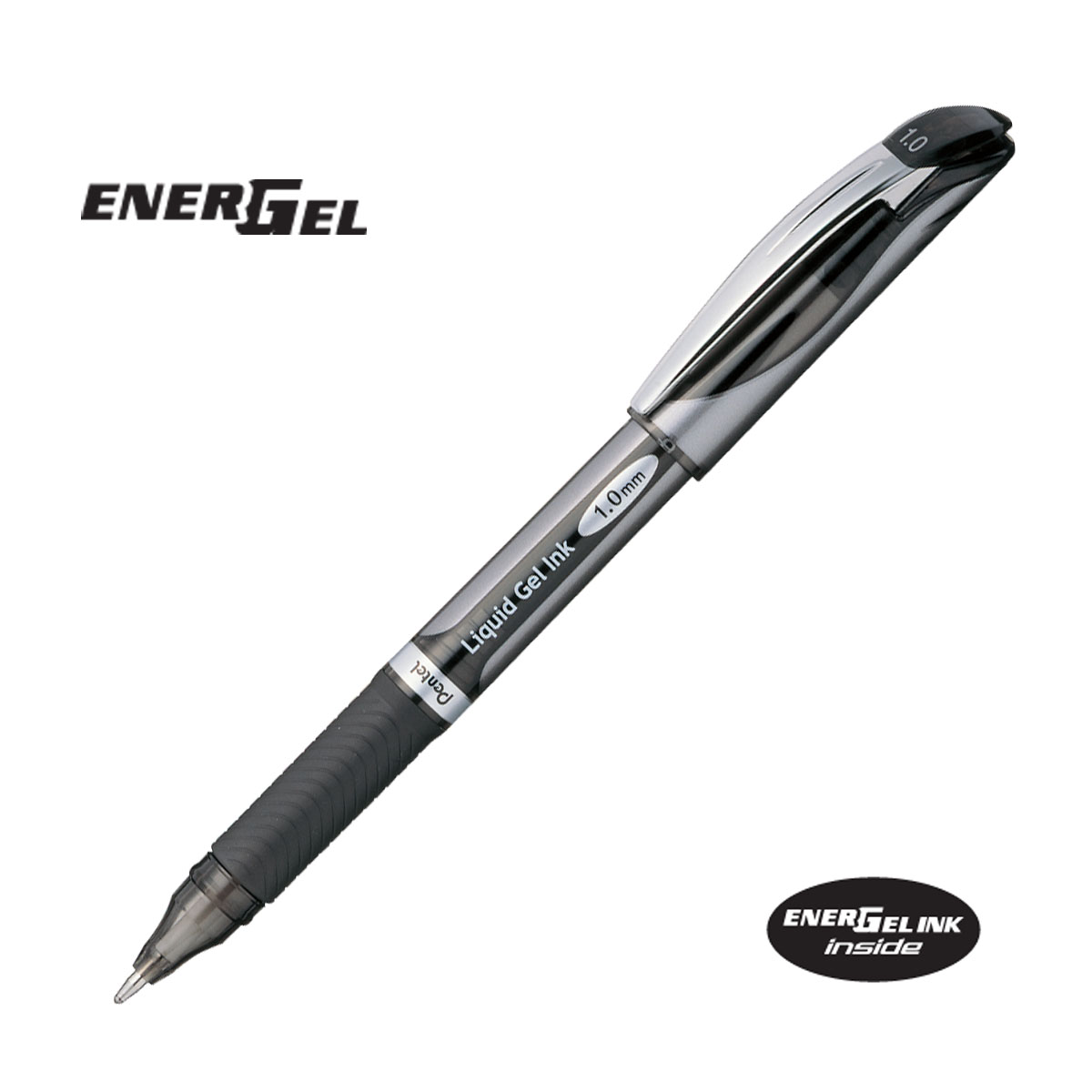 EnerGel® / BL60
Write a review
Style: Cap/Capuchon
Tip size/Taille de la point: 1.0mm
Refillable/Rechargeable: Yes
Refill code/Code de recharge: LR10


RETRACTABLE GEL ROLLER PEN
The NEXT GENERATION of GEL ROLLER PEN. Super-smooth and quick-drying liquid gel ink. Rubber grip for hours of comfortable writing. Sleek and stylishly designed clip and barrel.1.0mm metal point and 4 vivid ink colours are available. Uses LR10.
STYLO À ENCRE GEL RÉTRACTABLE
Cette nouvelle génération d'encre gel allie les avantages de l'encre gel et de l'encre liquide : douceur d'écriture, séchage rapide de l'encre. Grip caoutchouc pour un confort d'écriture. Corps et clip métal aux lignes modernes et design. Longueur d'écriture 400m Pointe 1.0mm. Rechargeable avec la référence LR10.