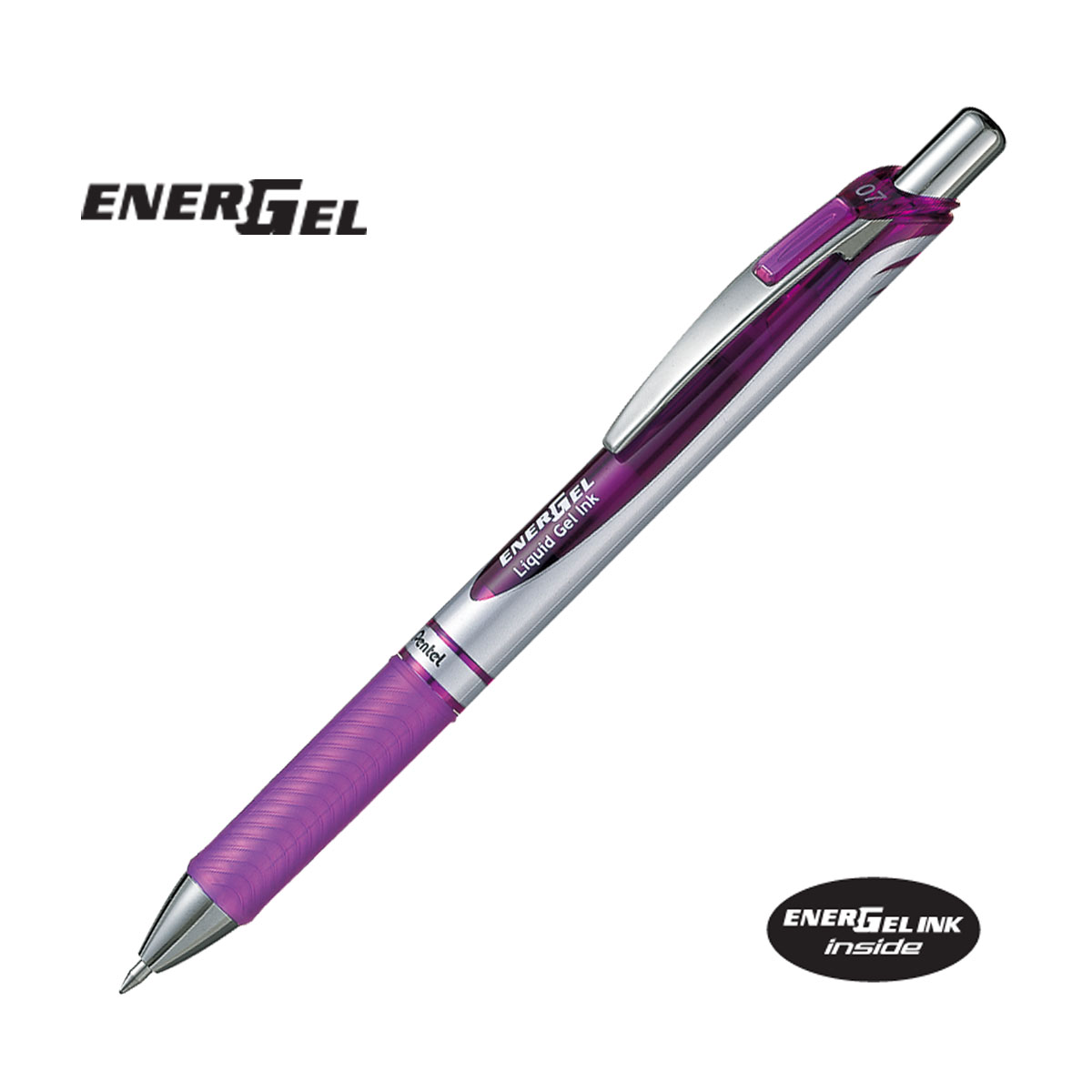 EnerGel® / BL77
NEW

Style: Retractable/Rétractable
Tip size/Taille de la point: 0.7mm
Refillable/Rechargeable: Yes
Refill code/Code de recharge: LR7


GEL ROLLER PEN 0.7 MM
High performance ink technology combines the best qualities of liquid and gel ink for a super-smooth writing experience. Liquid gel ink dries so fast even left handed writers love it – no smears, no smudges, no globs. Smooth grip for writing comfort. 0.7mm ball. 550m writing distance. Uses LR7 refill.
STYLO À ENCRE GEL LISSE 0,7MM
Dotes d'une technologie à performance supérieure, ces stylos combinent le meilleur de l'encre liquide et de l'encre gel afin d'offrir une écriture fluide et continue. L'encre gel liquide sèche si vite que même les gauchers en raffoleront – et ne laisse aucune tache ni bavure. Avec une poignée confortable. Longueur d'écriture 550m Pointe 0,7mm. Rechargeable avec les référence LR7.


User Reviews
2 Reviews
Best Gel pen ever
j'utilise ces stylos depuis plus que 10 ans! les meilleurs sur le marche des stylos a Gel. je suis gaucher et je les aiment car ils ne bavent jamais. Merci Pentel!!!!!!
Love these pens but…
I love Pentel 0.7 mm energel pens but one thing disappoints me. Recently I bought a set of four colours and already the body of the black one has cracked with very light use. This is not the first time I have had one of your pens crack.