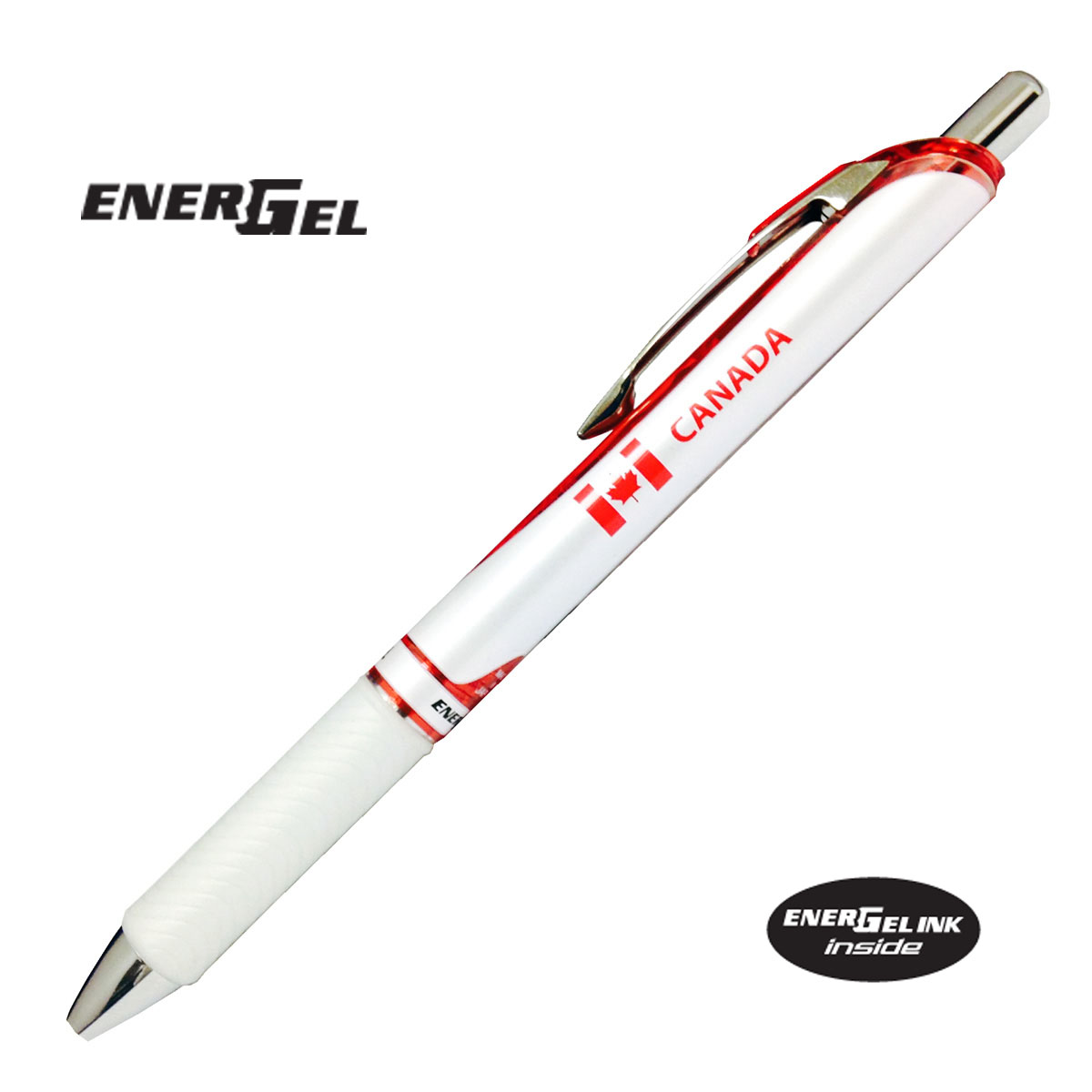 EnerGel® / Canada limited edition / BL77CA
Write a review
Style: Retractable/Rétractable
Tip size/Taille de la point: 0.7mm
Refillable/Rechargeable: Yes
Refill code/Code de recharge: LR7


CANADA EDITION SMOOTH LIQUID GEL PEN 0.7MM
Energel Canada Edition. High performance ink technology combines the best qualities of liquid and gel ink for a super-smooth writing experience. Liquid gel ink dries so fast even left handed writers love it – no smears, no smudges, no globs.  Smooth grip for writing comfort. Uses LR7 refills.
ÉDITION CANADA STYLO À ENCRE GEL LISSE 0,7MM
Energel, édition Canada. Dotes d'une technologie à performance supérieure, ces stylos combinent le meilleur de l'encre liquide et de l'encre gel afin d'offrir une écriture fluide et continue. L'encre gel liquide sèche si vite que même les gauchers en raffoleront – et ne laisse aucune tache ni bavure. Avec une poignée confortable. Utilise des recharges LR7.
User Reviews
1 Review
my ALL TIME FAVORITE gel pen!
Pentel Canada sent this pen to me to review, and I instantly fell in love! The ink is so smooth to write with and it dries so quickly (which is a big plus for lefties!), which is perfect for me because I love highlighting my notes. The grip of the pen feels so comfortable in my hand and it makes my writing experience even better! I love the limited edition Canada pen barrel style as well, for it is just so simple yet sophisticated. Overall, I would definitely recommend this to all my friends and family. And if you are looking for a fast drying pen with a continuously smooth ink flow, this would be the perfect pen for you!