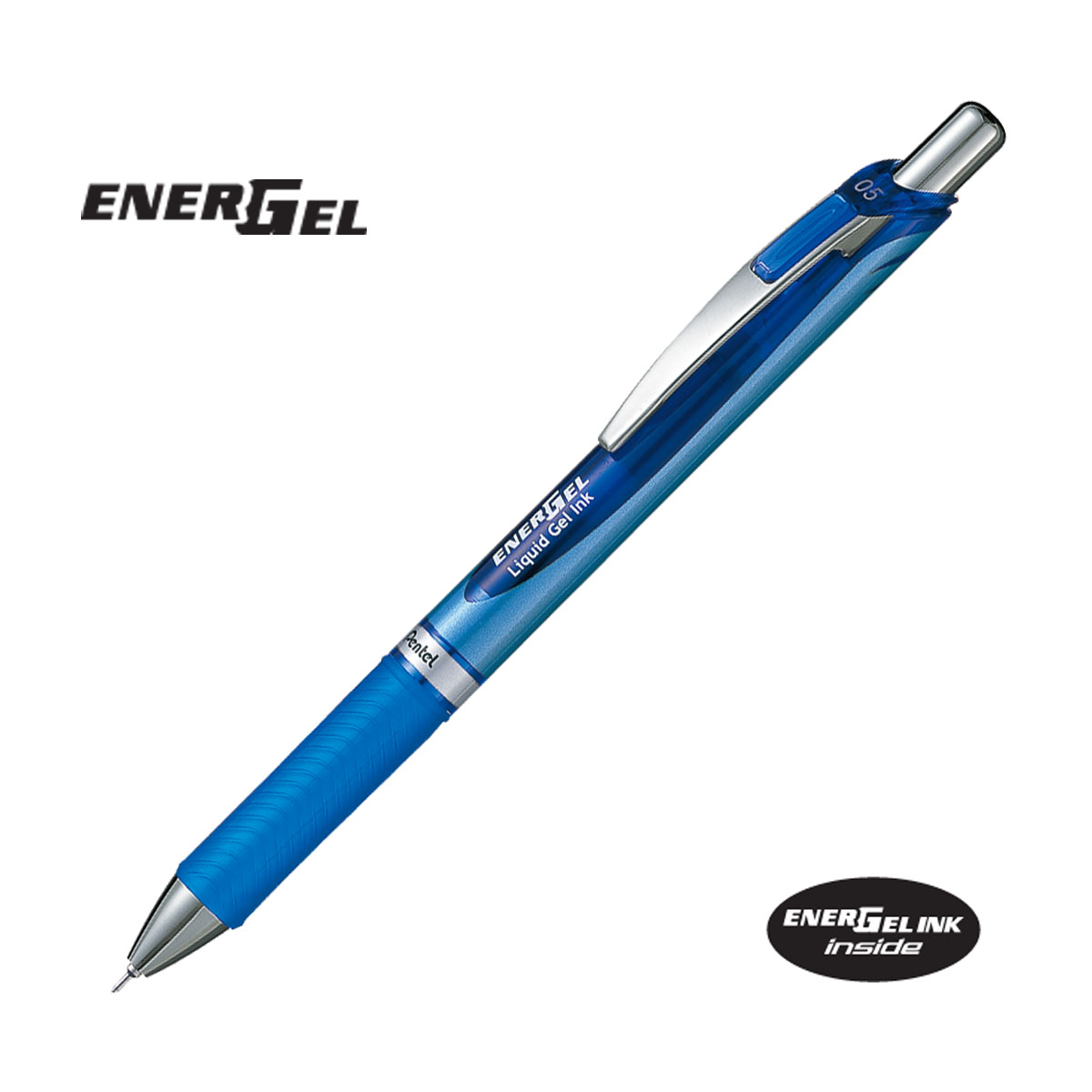 EnerGel® / BLN75
Write a review
Style: Retractable/Rétractable
Tip size/Taille de la point: 0.5mm
Refillable/Rechargeable: Yes
Refill code/Code de recharge: LRN5


RETRACTABLE GEL ROLLER PEN
Retractable gel roller pen with needle tip. This NEXT GENERATION GEL INK has been engineered to incorporate the best qualities of liquid ink, producing ultra-smooth, quick-drying liquid gel ink. Retractable and easy to carry with metal clip. Finger print like grip pattern for added comfort. 0.5mm needle point. Uses LRN5 refill.
STYLO À ENCRE GEL RÉTRACTABLE
Roller encre gel rétractable pointe aiguille métal. Cette toute dernière génération d'encre gel combine les qualités de l'encre liquide et de l'encre gel : grande douceur d'écriture, longue durée, séchage rapide. Roller rétractable, autorétractable grâce au clip métal, grip caoutchouc confort. Pointe aiguille de 0,5mm. Rechargeable avec les référence LRN5.