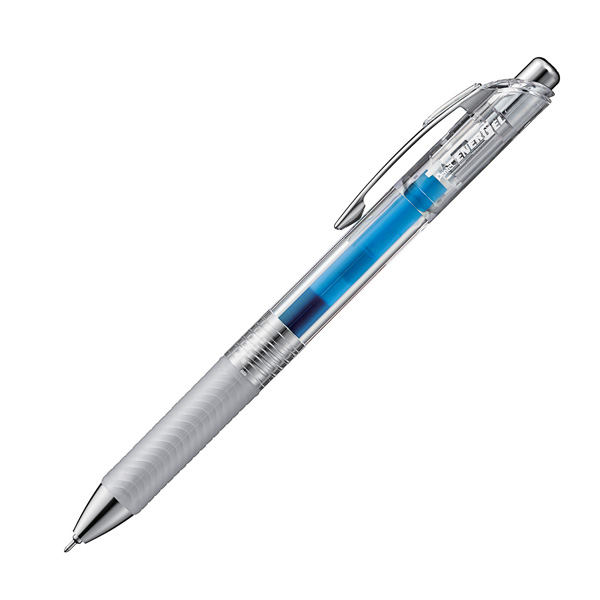 EnerGel® / Energel infree / BLN75TL
Write a review
Style: Retractable/Rétractable
Tip size/Taille de la point: 0.5mm
Refillable/Rechargeable: Yes


Personalize your favourite pen at any time. A new Energel design that allows you to customize design with each refill. Crystal clear barrels display tinted ink cartridges, providing an easy and clear indication of the ink colour. Finger print like grip pattern for writing comfort and control. 0.5mm needlepoint tip. Refillable with refill LRN5TL.
Personnalisez votre stylo préféré à n'importe quel moment. Le nouveau design d'Energel met en évidence sa recharge d'encre personnalisée. Le baril transparent du stylo montre facilement la cartouche teintée en couleur, ainsi que la couleur de l'encre. La prise en caoutchouc est confortable. La pointe aiguille est de 0,5mm et ce stylo est rechargeable. Rechargeable avec la réference LRN5TL.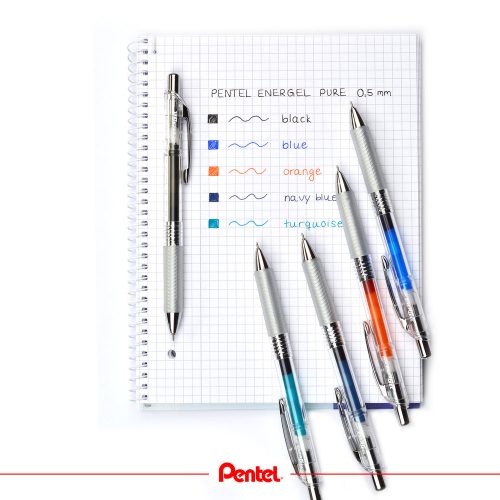 User Reviews
4 Reviews
Best Pen
Absolutely love this pen!! So much that I just had to write a review for it. Firstly Im obsessed with the navy blue ink! Not your regular boring black or blue. Just a better shade overall. The way this pen writes makes me wanna write and doodle all day!!!! I hope this pen never gets discontinued or Id be so upset I dont think Id write anymore! Lol
Smooooth!
I won a giveaway on instagram and I really like a great pen. Once I received these I was in LOVE!! Only thing I don't appreciate is that the ink smears if it gets wet :( BUT!! I still love these pens. I cant wait to get more colours!
Smooth and bright
I have this pen in 3 colours: navy, orange, and turquoise. The fine tip allows precise work, and the pens write smoothly. The orange and turquoise are bright and intense! I love that refills are available, and that you can see the ink colour through the transparent barrel.
Great in the warehouse!
I love the Infree. We use them in our warehouse. Great color selection. All of our pickers and packers use a different color so this gives enough of a selection to simply use a color instead of signing.