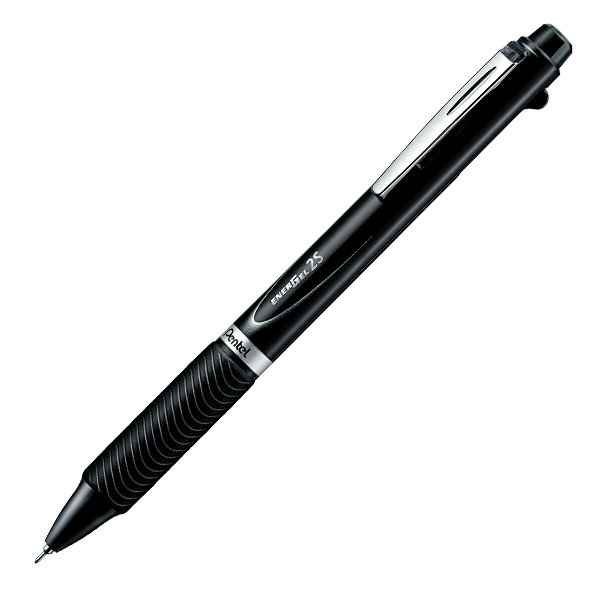 EnerGel® / BLW355
Write a review
Style: Retractable/Rétractable
Tip size/Taille de la point: 0.5mm
Refillable/Rechargeable: Yes
Refill code/Code de recharge: LRN5H


Multi-Function Gel Roller Pen 
New Energel roller pen has multiple uses in one! Everything is contained within the sleek and sophisticated barrel. The Energel 2S has two ink colours and contains a 0.5mm point mechanical pencil to cover all of your writing needs. High-performance Energel ink technology combines the best qualities of liquid and gel inks for a super-smooth writing experience. Black and Red Ink plus 0.5mm Mechanical Pencil. Uses LRN5H refills.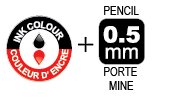 Stylo à Encre Gel Multifonctions
Ce Nouveaux stylo Energel peuvent avoir plus d'une fonction! Le Stylo Energel 2S contient 2 couleurs d'encres et un porte mines 0.5mm pour combler vos besoins d'écritures! L'encre Energel est d'une performance de haute technologie qui combine entre les qualités supérieures de l'encre liquide et gel pour offrir une expérience d'écritures très fluide! Encre Noire et Rouge plus un Porte Mine 0.5mm. Utilise des recharges LRN5H.