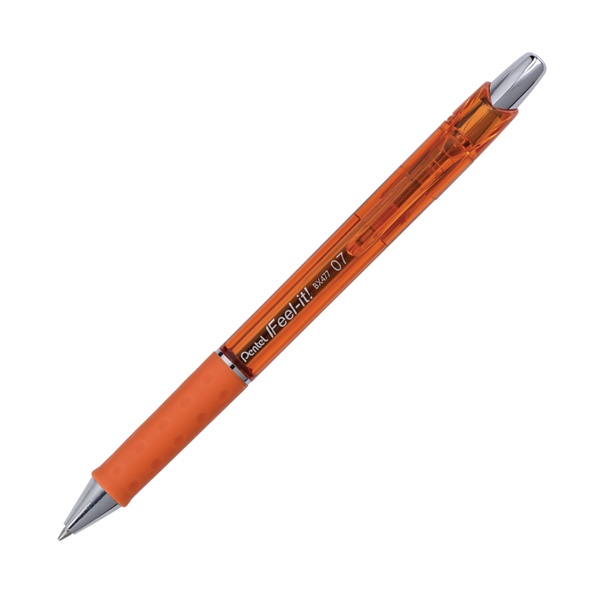 Feel-it! / BX477
Style: Retractable/Rétractable
Tip size/Taille de la point: 0.7mm
Refillable/Rechargeable: No
Ink colour/Couleur de l'encre:

A

B

C

D

F,F1

P,P1

S,S1

V See Colour Codes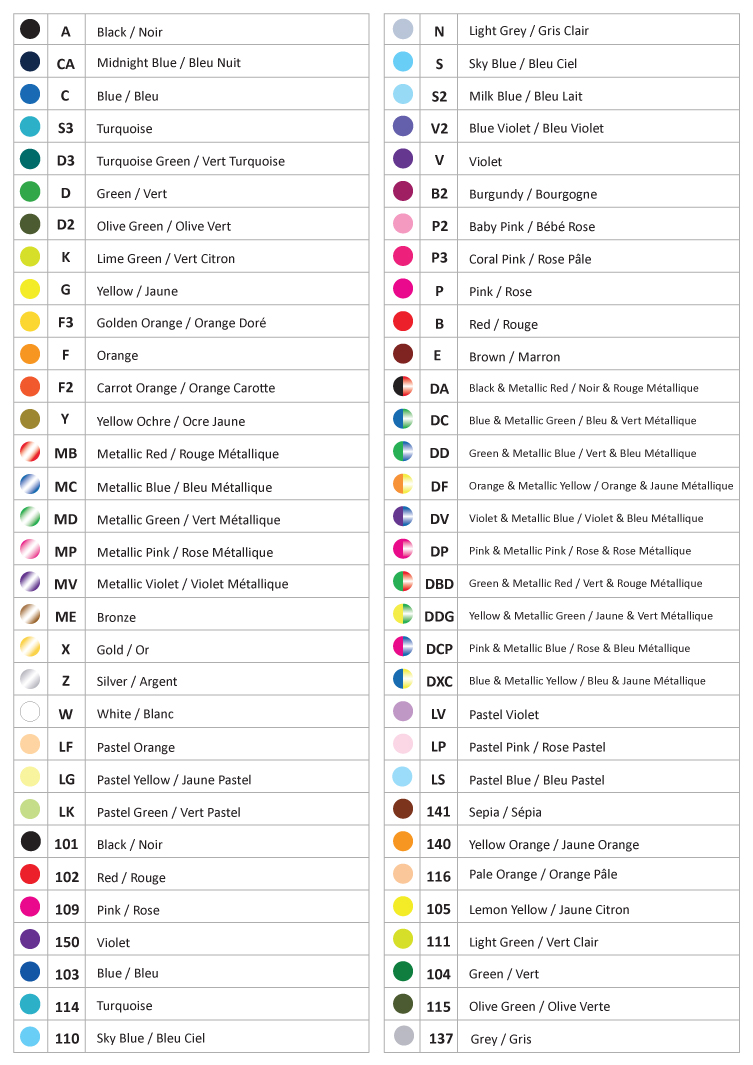 Low-viscosity ink for smoother writing that comesin bright, dense colours. Vibrant body colour reflects the colour of the ink. Features a retractable weighted metal tip so you can write with a lighter hand. Comfortable rubber grip. Perfect for everyday writing.
L'encre à basse viscosité permet une écrituredouce aux couleurs vives. La couleur du stylo reflète parfaitement la couleur de l'encre. La pointe métallique est rétractable et offre une écriture sans effort. La prise en caoutchouc est confortable. Stylo parfait pour les besoins fréquents d'écriture.