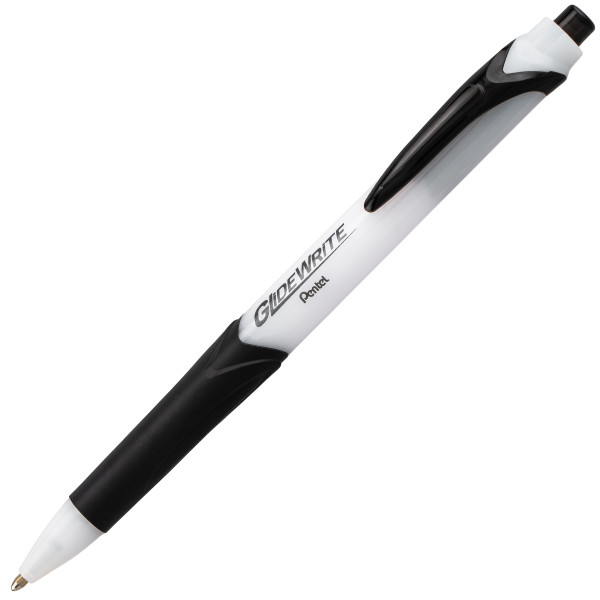 Glide Write / BX910
Style: Retractable/Rétractable
Tip size/Taille de la point: 1.0mm
Refillable/Rechargeable: No


Super Low Viscosity Retractable Ballpoint Pen
Elevate your writing to the next level with GlideWrite super-low-viscosity ballpoint pens. Advanced breakthrough ink formula – TechniFLO, is a super-low-viscosity ink that ensures rich ink flow for smooth, easy writing. Highest ink flow of any ballpoint pen 25% lower friction than the nearest competitive ballpoint. Internally tested to produce zero ink globbing and smearing. A unique white barrel offers a stylish design that is eye-catching and well balanced. Coloured grips are contoured for remarkable comfort and control during extended writing sessions. 1.0mm metal tip writes clean medium lines with no skipping or smudging.
Stylo à bille Rétractable Très Basse Viscosité
Élevez votre exérience d'écriture au prochain niveau! Ce nouveau stylo à bille rétractable de très basse viscosité avec sa formule supérieure et révolutionnaire d'encre, TechniFLO assure une écriture fluide et facile.  L'encre le plus révolutionnaire que n'importe quelle encre de stylo bille. 25%  moins de friction que les stylos à billes de nos concurrents. Le stylo est Testé pour éviter des grosses gouttes et des taches. Un corps blanc et unique offre un design chic attirant et bien équilibré. Les manches en couleur sont contournés pour un confort et un contrôle remarquable pendant les longues séances d'écriture. La pointe métallique de 1,0mm écrit des lignes nettes sans sautes ni taches.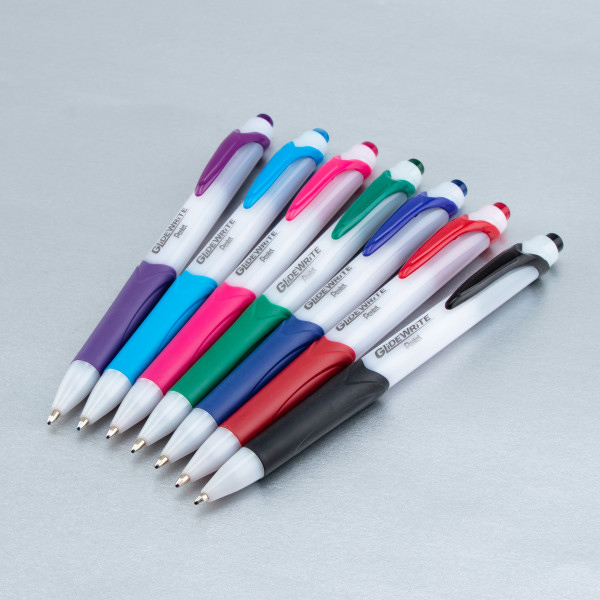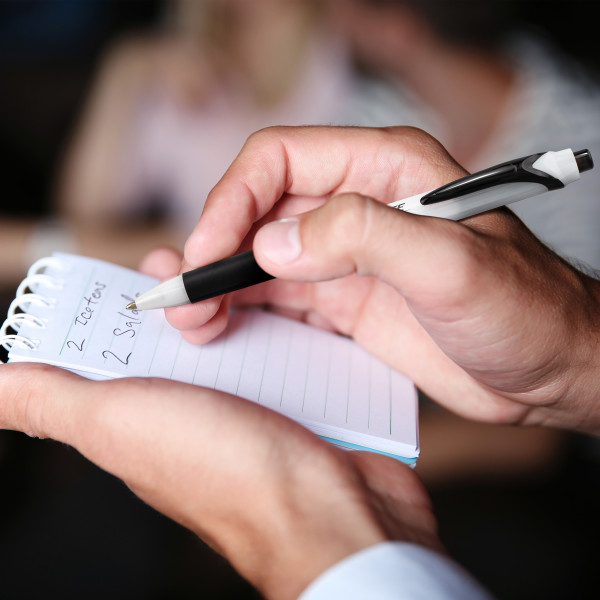 User Reviews
2 Reviews
So easy to write with
Super easy to write with, the colour is so saturated and needs next to no pressure to produce great lines.
So far my favourite
The ink is light and dry quickly, but still so smooth. More colour variation would complete my dream pen!