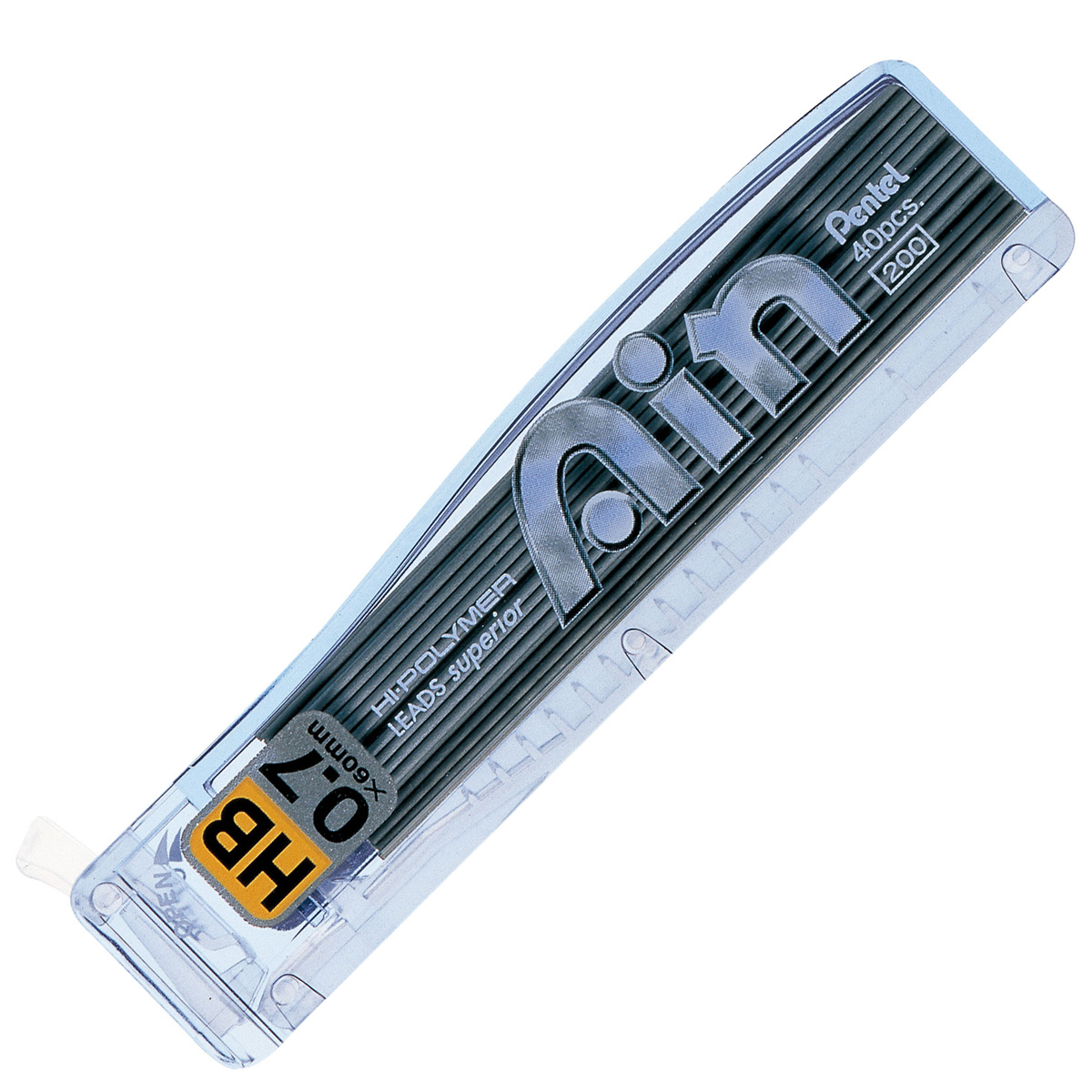 AIN / C257
Write a review
Style: Others/Autres
Tip size/Taille de la point: 0.7mm
Refillable/Rechargeable: No
Lead gradation/Gradation de mines: HB


REFILL LEAD 0.7mm
"Hi-Polymer Ain" provides dramatic strength, blackness and smoothness. 0.7mm lead is 40 leads per tube. It is a uniquely designed tube case that allows you to directly refill an automatic pencil without touching the lead.
MINES DE RECHARGE 0,7MM
Mines "Hi-Polymer Ain" pourvues de grande solidité, densité, et douceur. 40 mines par tube. Le design unique du tube vous permet de recharger directement les porte-mines sans toucher les mines.