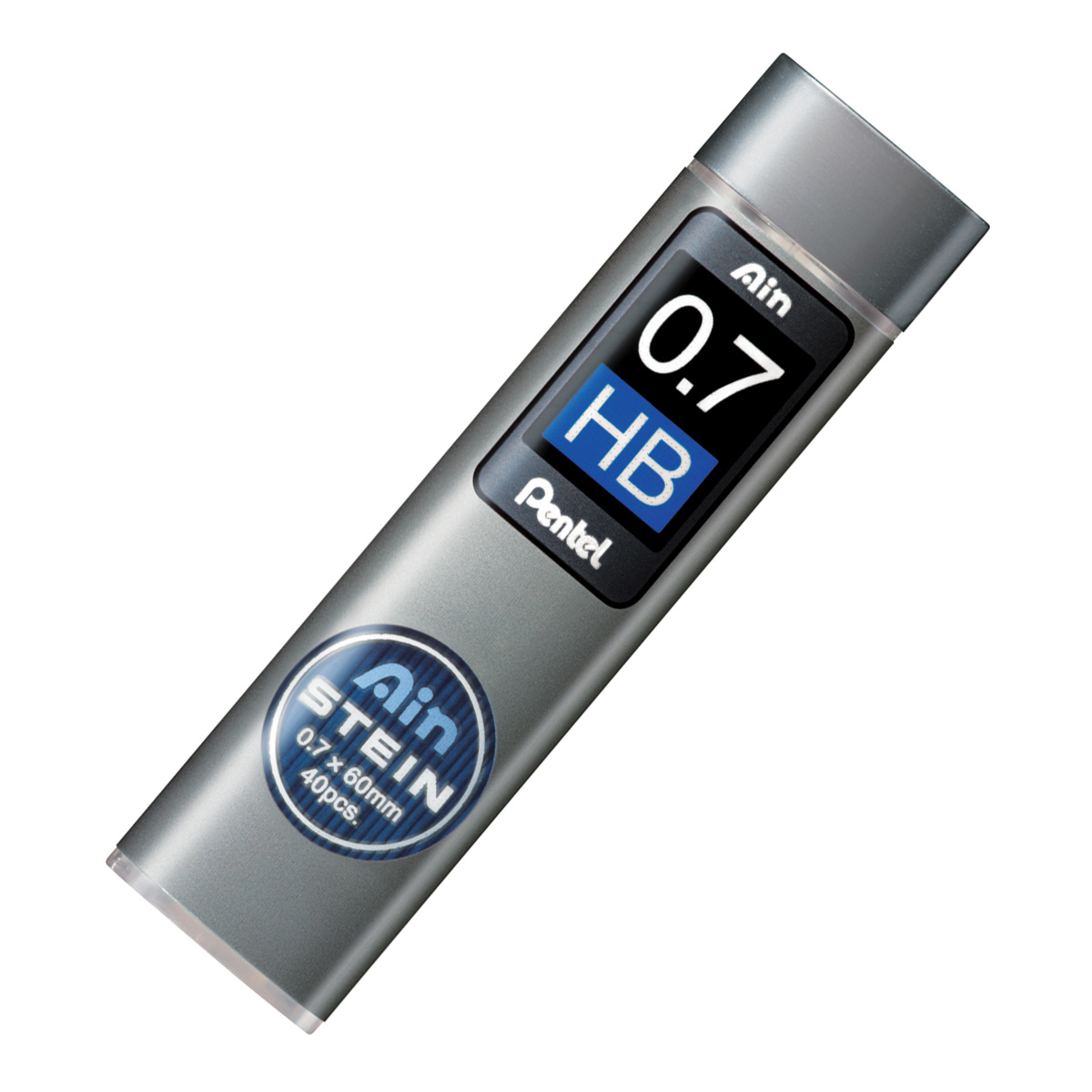 STEIN / C277
Write a review
Style: Others/Autres
Tip size/Taille de la point: 0.7mm
Refillable/Rechargeable: No
Lead gradation/Gradation de mines: 2B, B, HB, H


REFILL LEAD 0.7mm
Ain Stein's innovative formula uses porous ceramic cell structure while providing the same darkness and smoothness. Features twist open top. 40 refill lead per tube. Available in 4 grades: 2B, B, H and HB.
MINES DE RECHARGE 0,7MM
Ain Stein mine présentant une structure alvéolaire poreuse en céramique issue d'une technique novatrice et offrant une trace aussi noir et aussi fluide. Bout s'ouvrant par rotation. 40 mines par tube. Disponible en 4 degrés: 2B, B, H et HB.