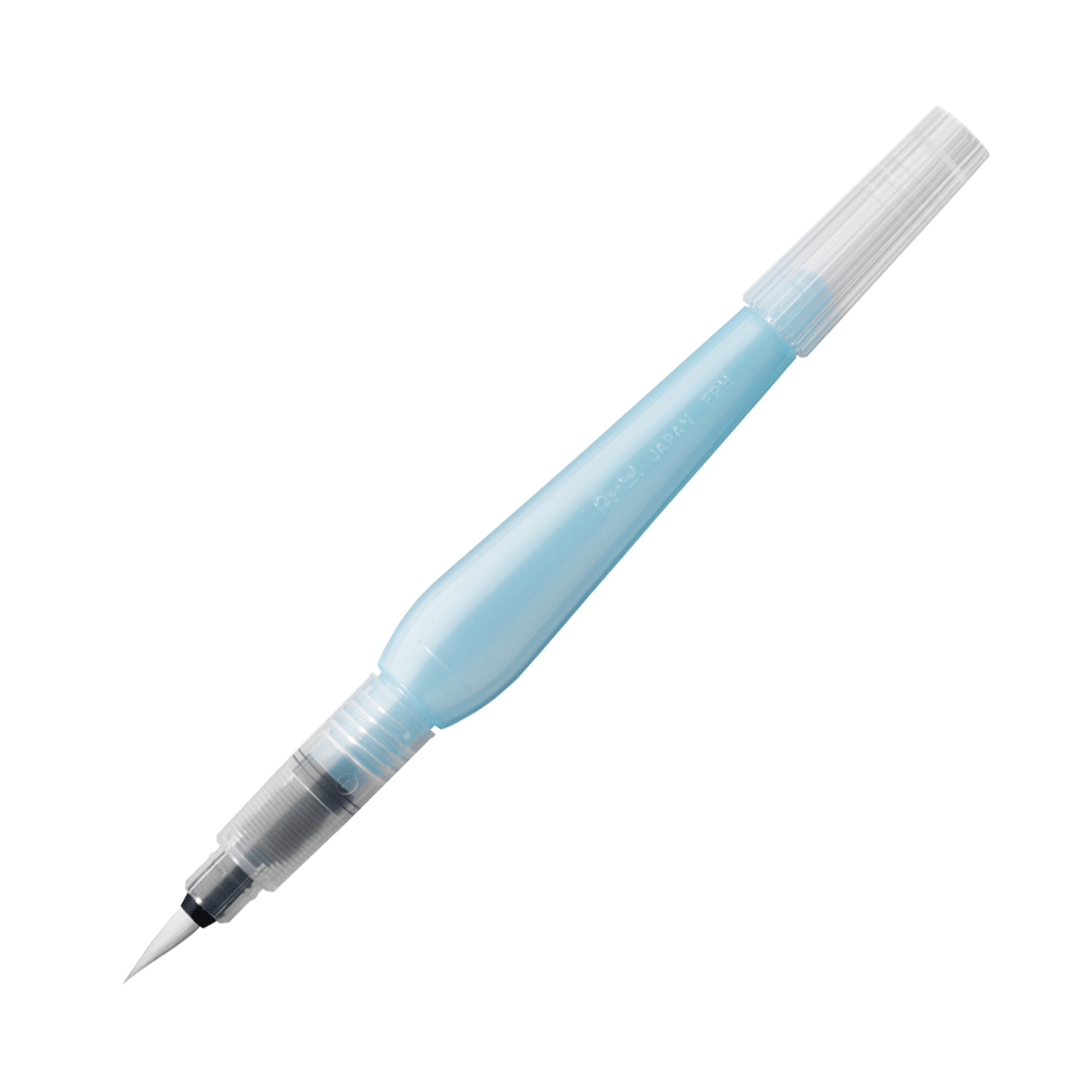 Pentel Arts® / Aquash water brush / FRH


New package!
Fill with water to blend with standard watercolour, or fill with your favorite ink or dye.
Easy-to-squeeze barrel and unique valve system allows you to control the flow of water or ink.
Flattened barrel keeps brush from rolling off your work surface.
Durable nylon brush tip holds its point.
Dip the brush in hot water in order to reform the brush shape
Un pinceau muni d'un corps facile à presser et d'un système unique de valves permettant de contrôler le débit d'eau ou d'encre.

Remplir d'eau pour obtenir un mélange avec une aquarelle standard ou remplir de votre encre ou colorant préféré.

Un corps plat empêche le pinceau de rouler sur la surface de travail.

La pointe du pinceau en nylon durable ne se déforme pas.

Tremper le pinceau dans de l'eau chaude afin de lui redonner.