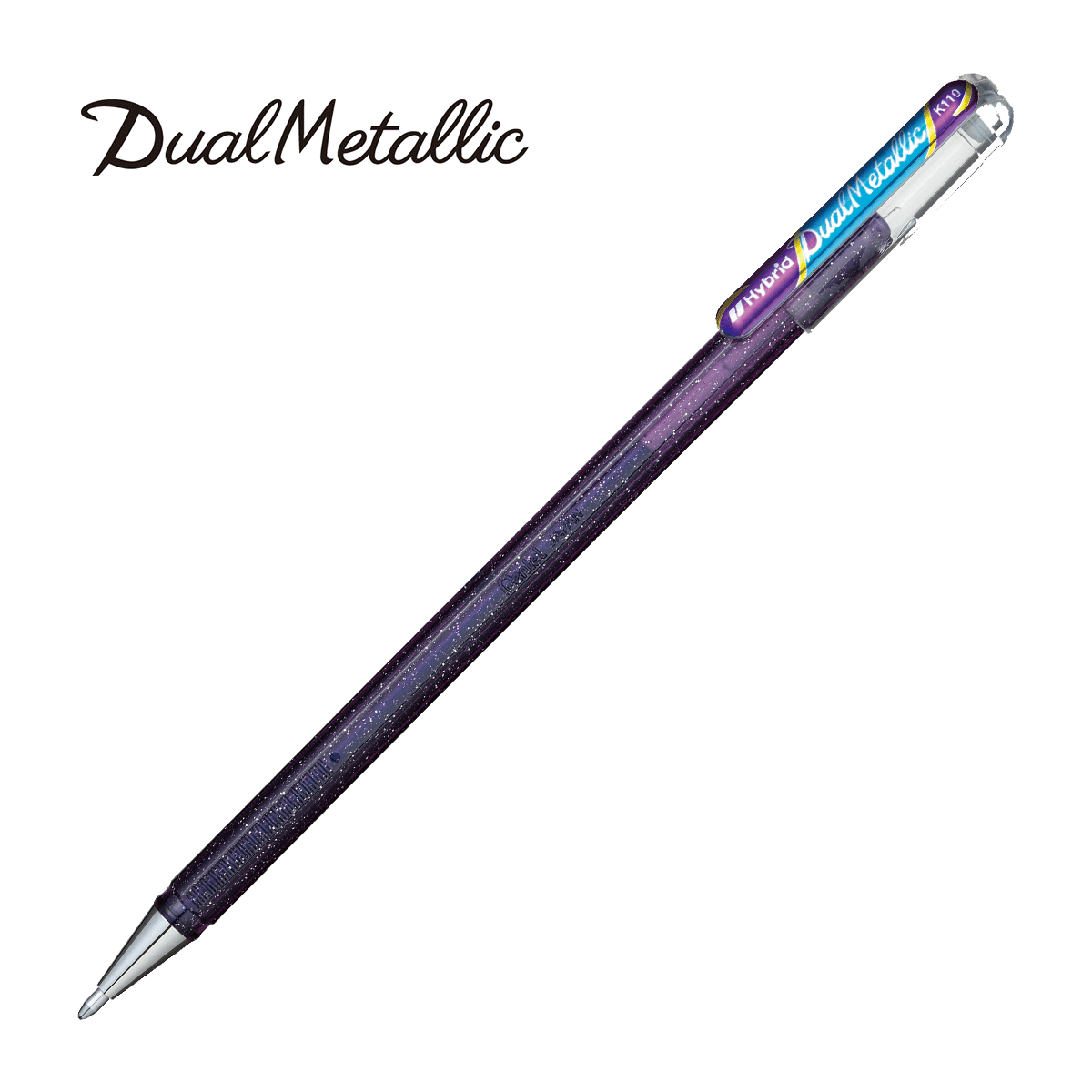 Pentel Arts® / Dual Metallic / K110
Style: Cap/Capuchon
Tip size/Taille de la point: 1.0mm
Refillable/Rechargeable: No


DUAL METALLIC ROLLER GEL PEN
This metallic gel roller uses pigment ink which changes colour depending on the angle that the ink is viewed. Features a transparent barrel making the metallic ink visible.
STYLO À BILLE ROULANTE À ENCRE GEL MÉTALLIQUE
Ce stylo à encre gel métallique utilise de l'encre pigmentée qui change de couleur en fonction de l'angle duquel on la regarde. Le barillet transparent permet de voir l'encre métallique.