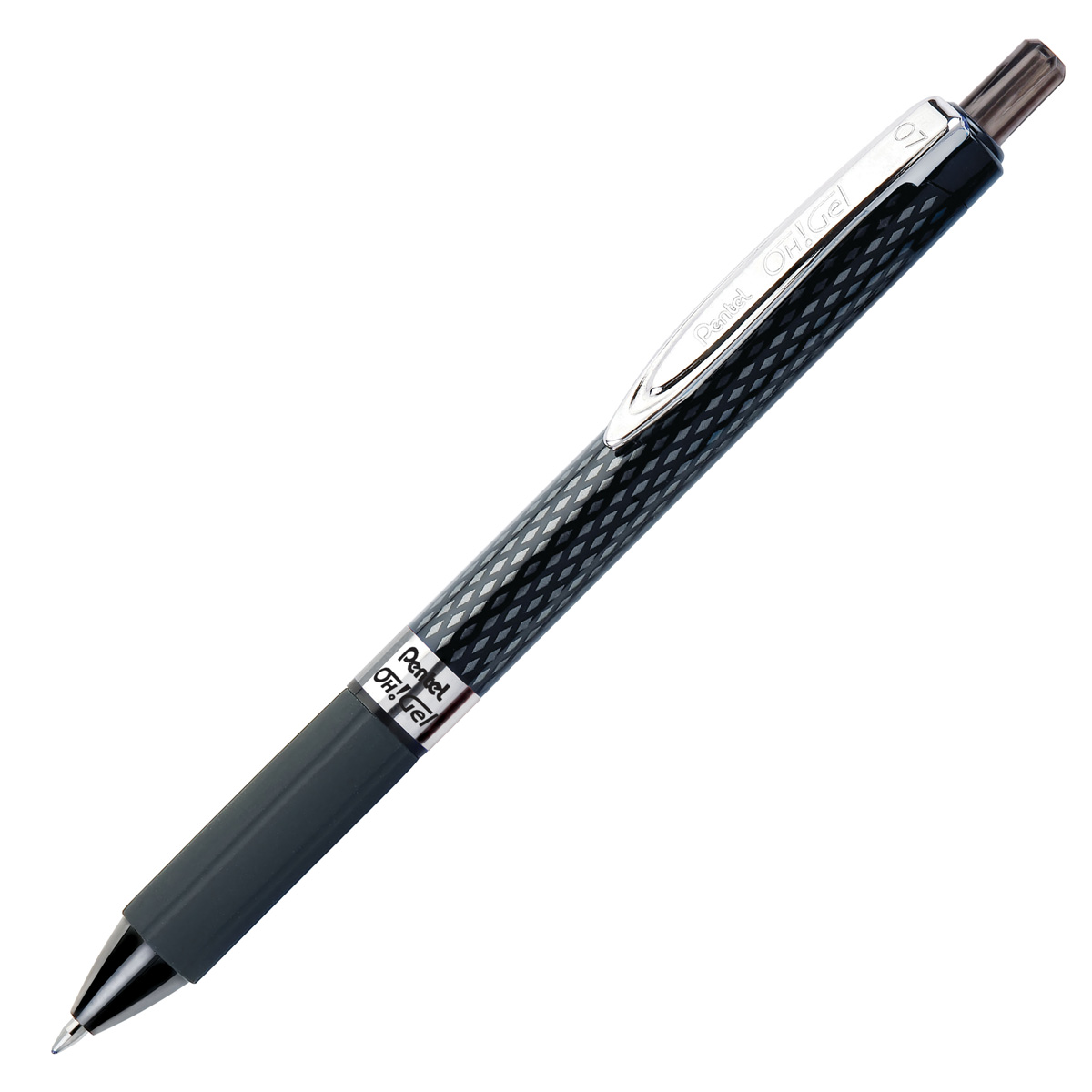 OH! Gel / K497
Style: Retractable/Rétractable
Tip size/Taille de la point: 0.7mm
Refillable/Rechargeable: No


RETRACTABLE GEL ROLLER PEN/WATER BASED PIGMENT INK
Create clean, archival quality lines with the 0.7mm tip. Extra large, designer metal pocket clip for easy storage.
ROLLER ENCRE GEL RÉTRACTABLE/ENCRE À BASE D'EAU, PITMENTÉE 
Stylo contenant de l'encre qualité archives et produisant des traits moyens, sans bavures, grâce à sa pointe de 0,7 mm. Il est muni d'une agrafe de poche en métal très large afin d'en faciliter le rangement.