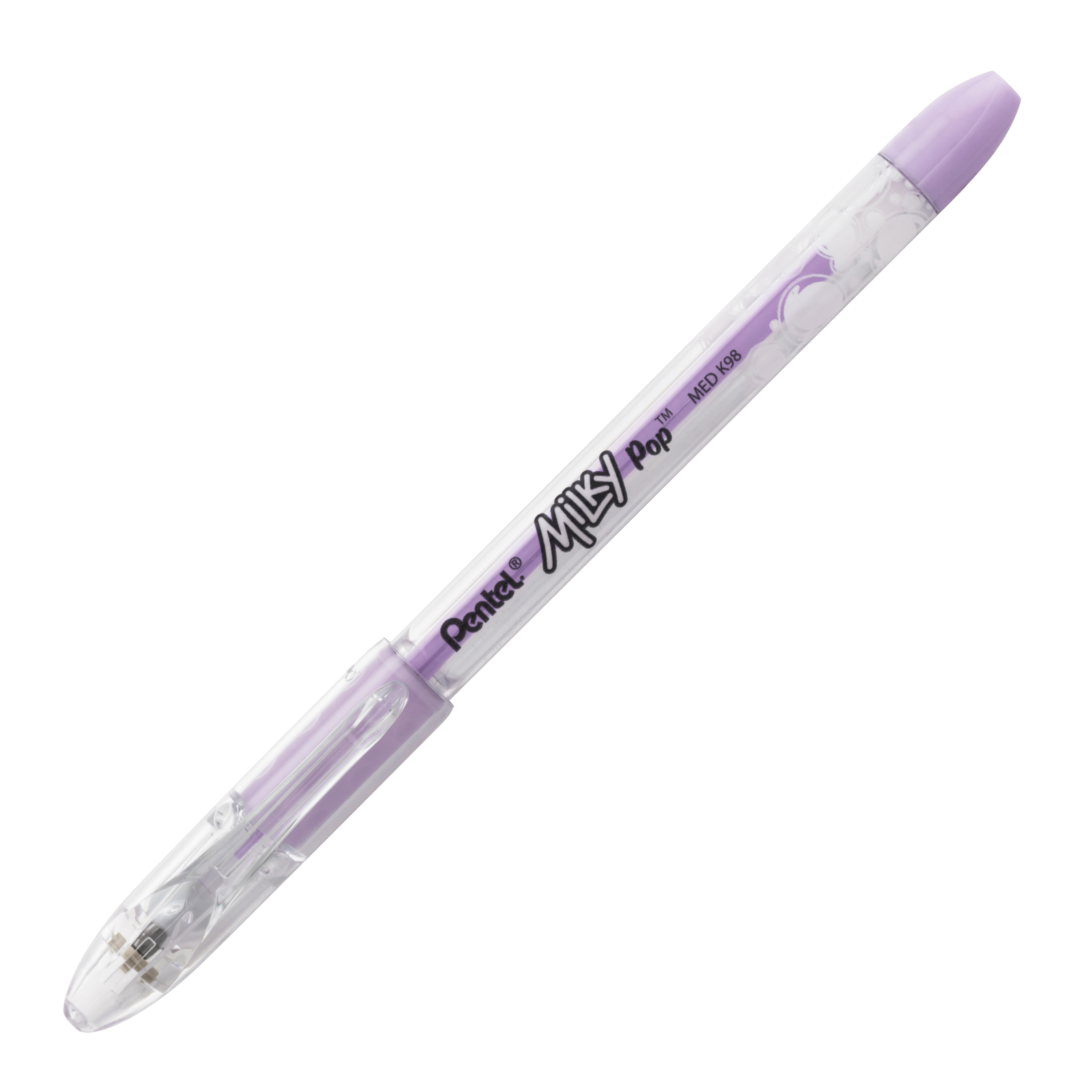 Milky Pop / K98
Style: Cap/Capuchon
Tip size/Taille de la point: 0.8mm
Refillable/Rechargeable: No

Pastel Gel Pen 0.8mm
Add a "Pop" of pizzazz to any page with milky pastel ink colours. Vivid pastel-coloured ink writes on light paper an shows a striking contrast on darker paper. Smooth gel ink and extra-long balanced barrel for effortless writing and control. 0.8mm metal tip writes medium lines.
Stlyo encre gel Pastel 0,8mm
Ajoutez une touche de dynamisme "Pop" à votre page avec des couleurs d'encre pastel laiteux. Le pastel éclatant de l'encre permet d'écrire sur un papier léger et offre également un contraste saisissant sur du papier sombre. Encre gel lisse et corps extra-long équilibré pour écrire sans effort tout en controlant le tracé. Pointe métallique de 0,8mm pour un tracé de moyenne grosseur.