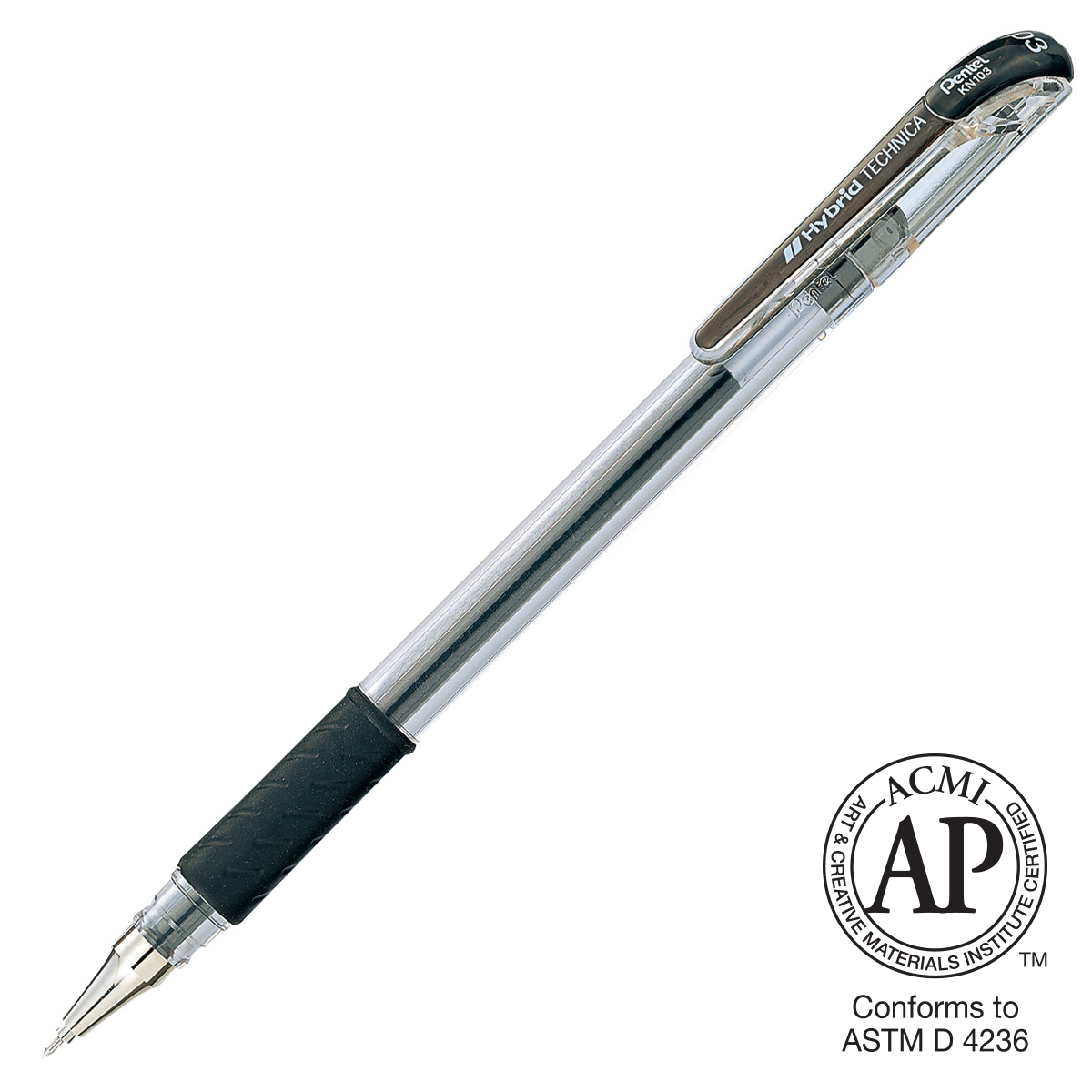 Hybrid / Hybrid TECHNICA / KN103
Style: Cap/Capuchon
Tip size/Taille de la point: 0.3mm
Refillable/Rechargeable: No


GEL ROLLER PEN
The needle point writes precise lines and also delivers smooth writing feel. Features comfortable rubber grip, water resistance and fade resistance. Available in 0.3mm(KN103) / 0.4mm(KN104) / 0.5mm(KN105) / 0.6mm(KN106) point sizes.
STYLO À BILLE AVEC POINTE STYLET
Pointe aiguille procurant une grande précision et une grande douceur d'écriture. Grip caoutchouc confort, encre résistance à la lumière. Disponible en pointe 0,3mm(KN103) / 0,4mm(KN104) / 0,5mm(KN105) / 0,6mm(KN106.)
Products bearing ACMI's AP(Approved Product) Seal are certified in a program of toxicological evaluation by a medical expert to contain no materials in sufficient quantities to be toxic or injurious to humans or to cause acute or chronic health problems. This program is reviewed by ACMI's Toxicological Advisory Board. These products are certified by ACMI to be labeled in accordance with the Labeling of Hazardous Art Materials Act (LHAMA) and the chronic hazard labeling standard ASTM D-4236.