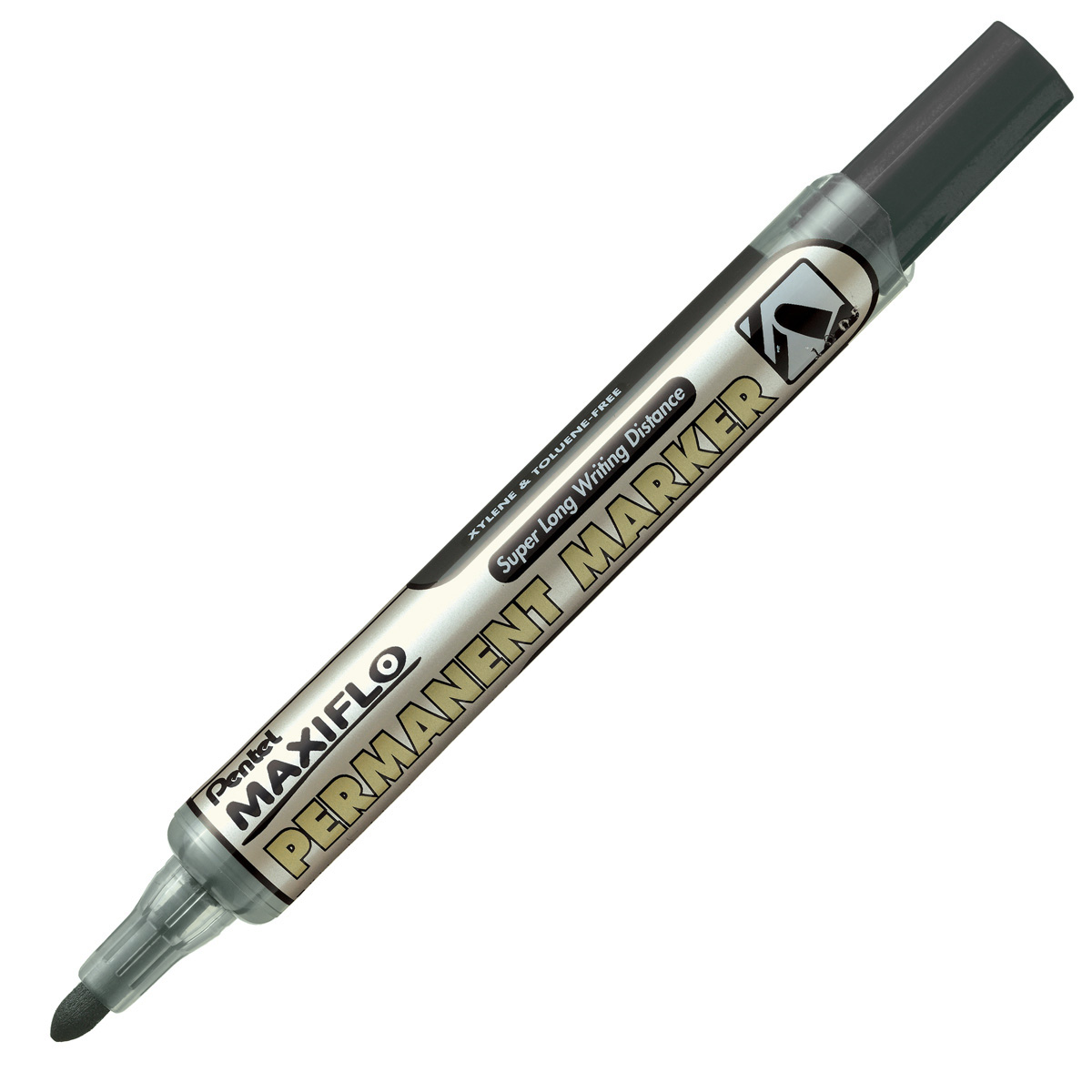 MAXIFLO / NLF50
Style: Bullet point/Pointe Conique
Tip size/Taille de la point: Medium/Moyen
Refillable/Rechargeable: No
Ink colour/Couleur de l'encre:

A See Colour Codes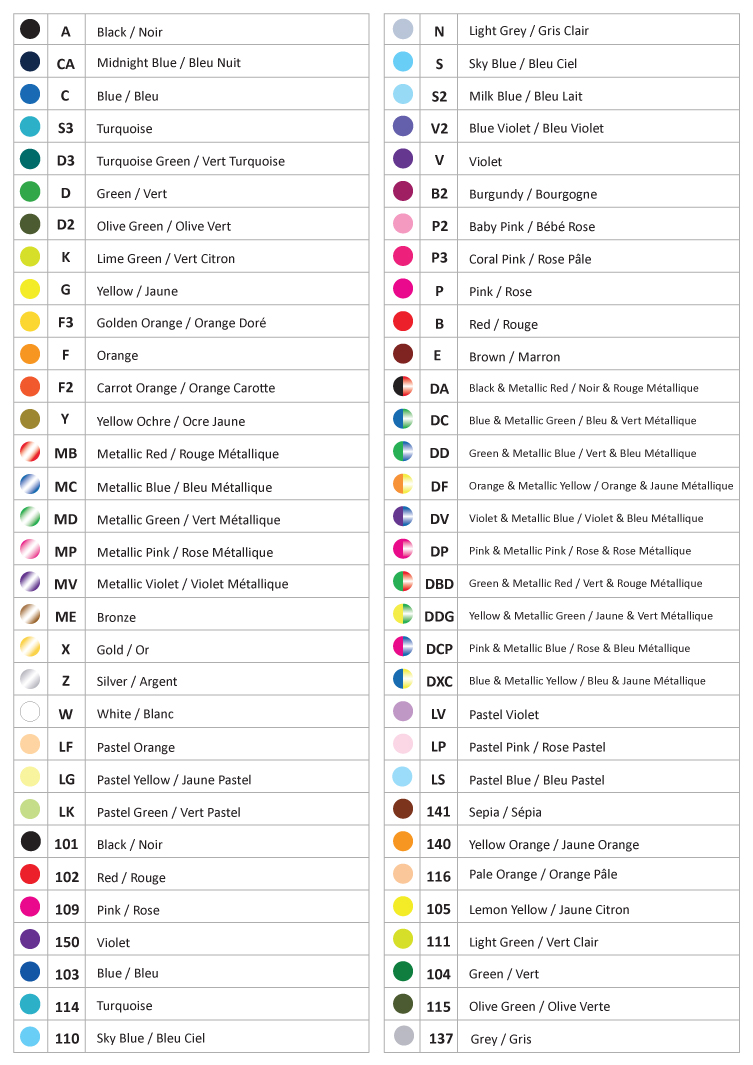 PERMANENT MARKER
Fine bullet point. Unique pump action alcohol based liquid ink marker. It is thicker than other markers to provide better adhesion to paper. It also features 1.5 times the writing distance of our conventional markers. No Xylene & Toluene.
MARQUEUR PERMANENT
Pointe fine. Marqueur à base d'alcool à pointe fine. Meilleure qualité sur le papier que les marqueurs traditionnels. Dure 1 fois et demi plus longtemps que nos marqueurs indélébiles standards. Disponible en pointe conique. Sans Xylene & Toluene.