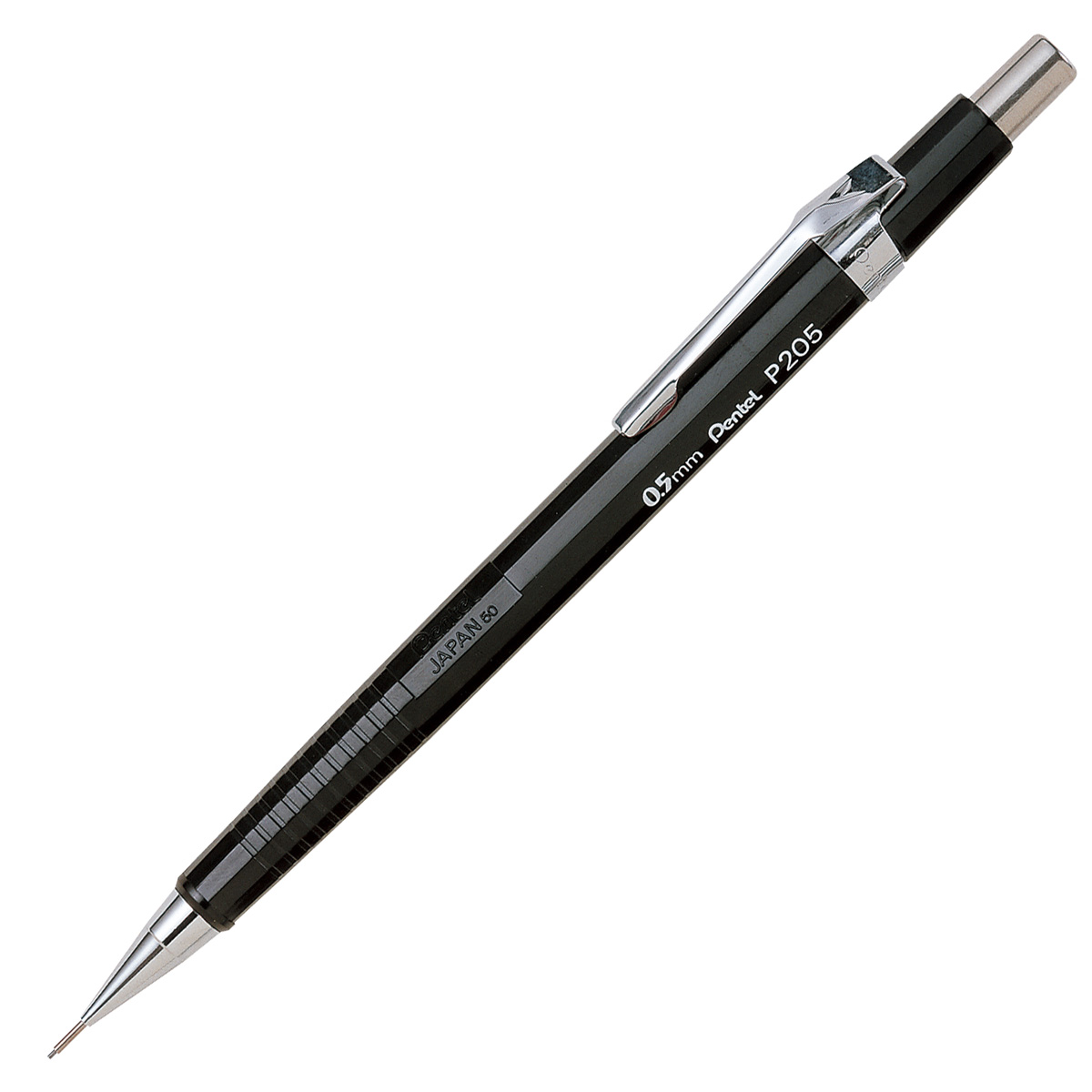 P200 / P205
Write a review
Style: Others/Autres
Tip size/Taille de la point: 0.5mm
Refillable/Rechargeable: Yes
Refill code/Code de recharge: Z2-1 or Z2-1N (Eraser/Efface)

MECHANICAL PENCIL
Features a 4mm fixed sleeve which is perfect for drawing, template work and general purpose writing. Precise lead advance mechanism. Removable clip. Uses 0.5mm lead and Z2-1N refill eraser; 4mm fixed sleeve.
PORTE MINE
Le canon fixe de 4mm est idéal pour le dessin, les perspectives et l'écriture en générale. Avance de la mine très précise. Agrafe amovible. Utilisez des mines 0,5mm et gommes de rechange Z2-1N.
User Reviews
2 Reviews
Amazing pencils
I have had two 205's since the early 80's. Still using them and they look and function as the day I got them.
The best
Had 2 of these pencils during University and they are the most comfortable and reliable pencils on the market. Even gave me motivation to write more notes. More than that, it is 00h40 and I'm writing a review about my nice experience. 10/10.