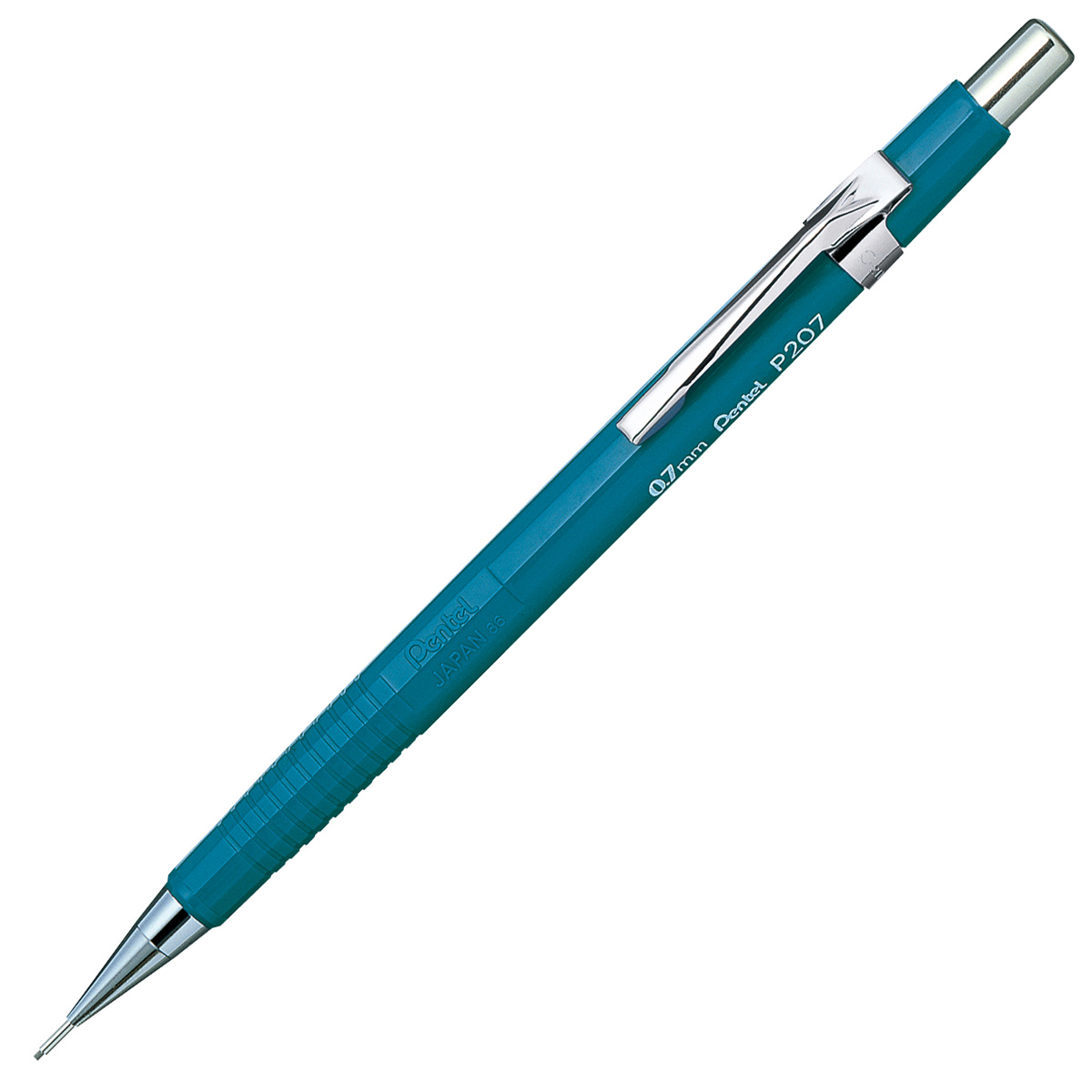 P200 / P207
Write a review
Style: Others/Autres
Tip size/Taille de la point: 0.7mm
Refillable/Rechargeable: Yes
Refill code/Code de recharge: Z2-1 or Z2-1N (Eraser/Gomme)

MECHANICAL PENCIL
Features a 4mm fixed sleeve which is perfect for drawing, template work and general purpose writing. Precise lead advance mechanism. Removable clip. Uses 0.7mm lead and Z2-1N refill eraser; 4mm fixed sleeve. 1 barrel colour.
PORTE MINE
Le canon fixe de 4mm est idéal pour le dessin, les perspectives et l'écriture en générale. Avance de la mine très précise. Agrafe amovible. Utilisez des mines 0,7mm et gommes de rechange Z2-1N.
User Reviews
3 Reviews
G.O.A.T
Without a doubt the greatest pencil ever created. A pleasure to hold. Perfect weight. My IQ feels like it goes up a few points when I write with it. Puts a spring in my step when I know I have it on me. I have had this pencil for about 16 years. It is precious to me. If all goes well I will pass it on to my son when his time comes.
Best
Simple, great cost and works well with very nice build quality and also a simple design that is great for sketching and writing
My all time favorite pencil
This pencil holds well in my small hand. I tend to press hard (and occasionally break my leads), but I find this tool fantastic.