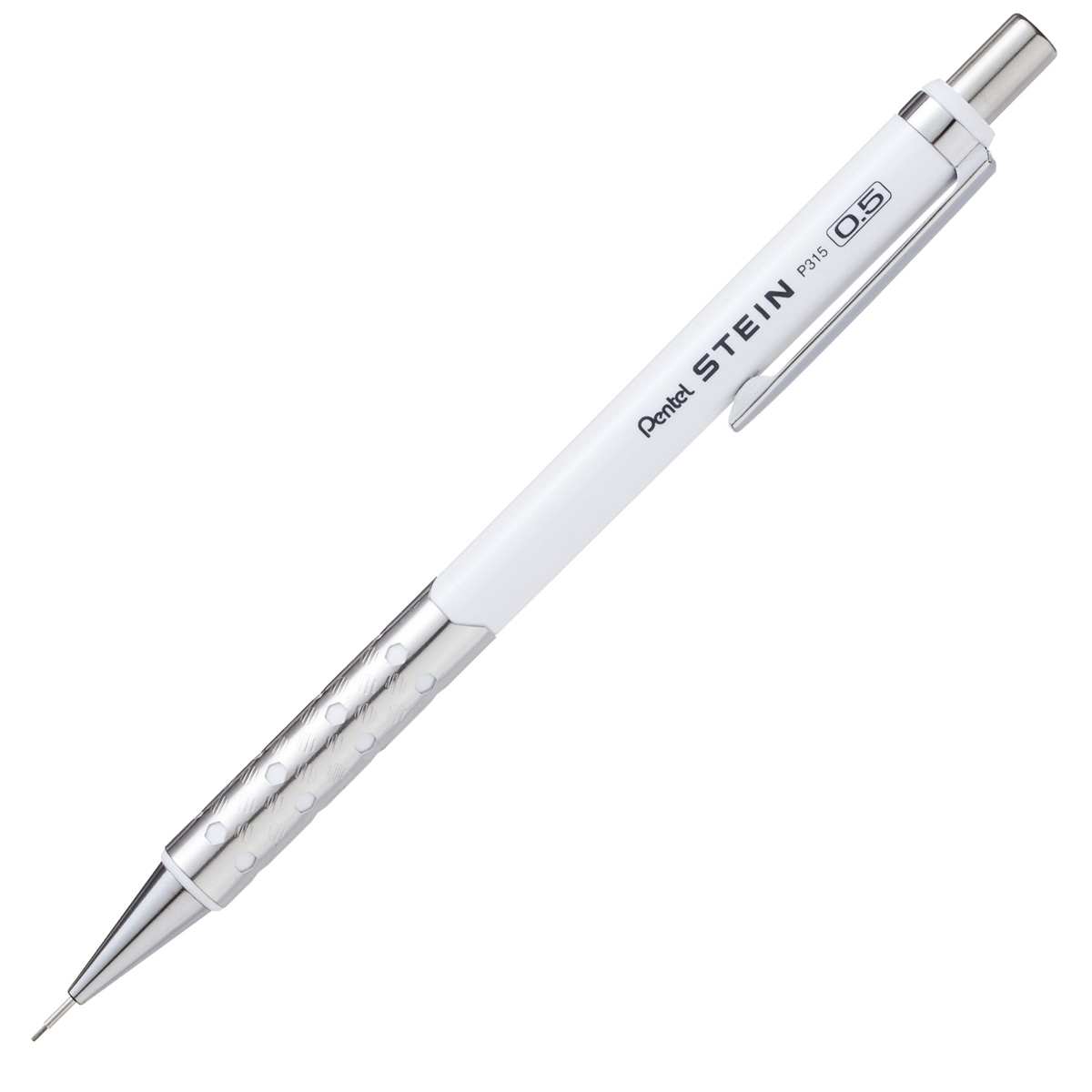 STEIN / P315
Write a review
Style: Others/Autres
Tip size/Taille de la point: 0.5mm
Refillable/Rechargeable: Yes
Refill code/Code de recharge: Z2-1 or Z2-1N (Eraser/Gomme )


MECHANICAL PENCIL
Feature a metal grip with unique pattern, looks like 'honeycomb' shape. Suitable for general writing. 4mm fixed sleeve. Contains 'STEIN' leads. Refillable with Z2-1N eraser.
PORTE MINE
Ce porte-mine est muni d'une zone de préhension en métal au motif unique, en forme d'alvéoles. Il est idéal pour les tâches courantes de rédaction. Il est doté d'un canon fixe de 4 mm. Le porte-mine contient mines « STEIN ». Rechargeable avec la gomme Z2-1N.
User Reviews
1 Review
One of my favs.
I have a lot of mechanical pencils, including some pretty pricey ones, both from Pentel and a bunch of other brands. Yet, I keep coming back to these pencils, both the p315's and p317's. Looking at reviews on other sites, some people seem to have an issue with their grip, but for me it works perfectly. The lead they come with in the pencil is fantastic. I assume it's the Ain STEIN lead, which I have ....a lot of at this point, in varying degrees. It's honestly the nicest lead I've ever used. It's almost like the lead equivalent of the Pentel Energel inks, which are also just phenomenal. Back to the pencil though, the internal mechanism appears to be the same as the venerable p20x series, which is to say it's excellent. Honestly, just overall I have yet to be disappointed by anything from Pentel; just a top notch company. This pencil is no exception to this experience. Pentel fan for life here, and the p315/p317's definitely played a part in that.