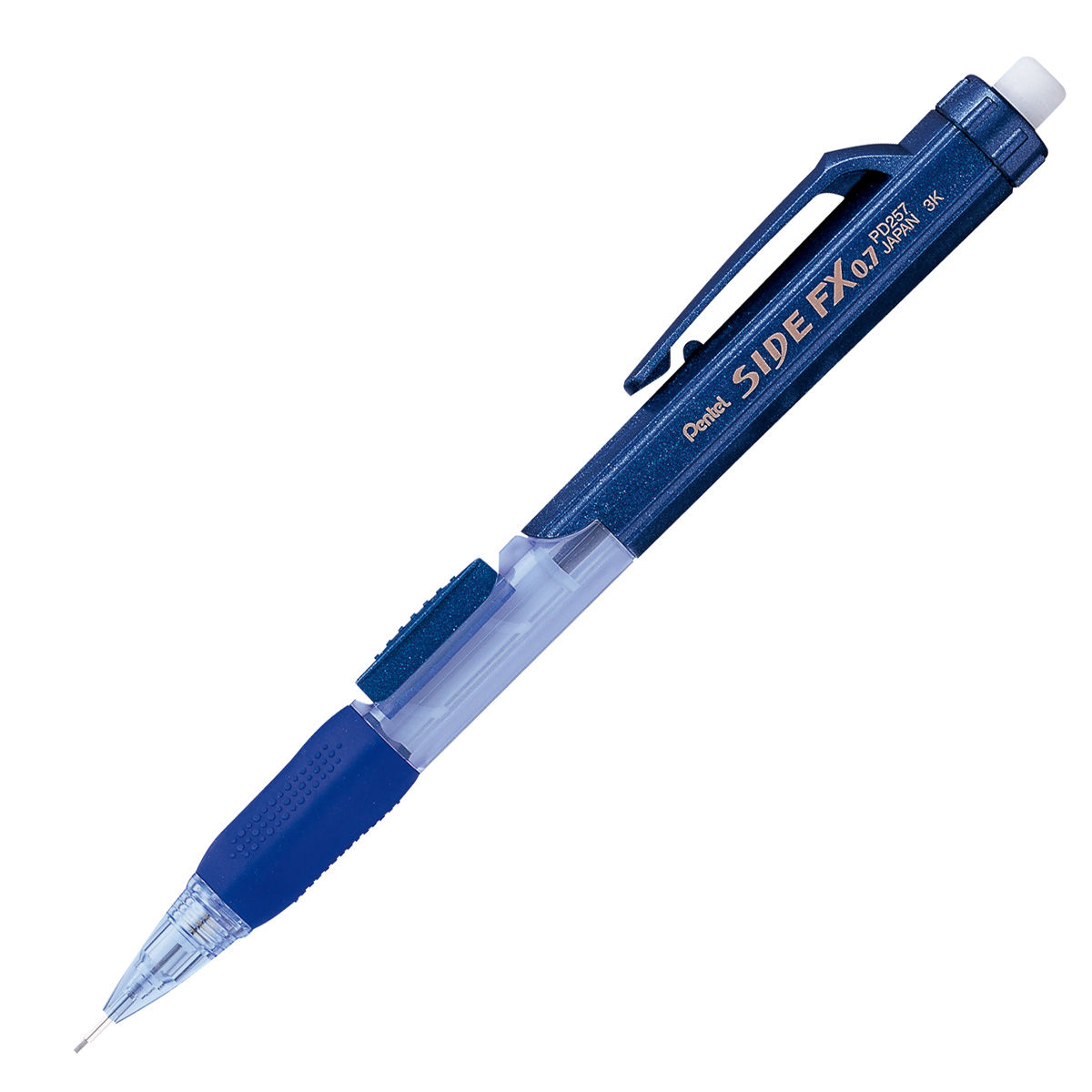 SIDE FX / PD257
Write a review
Style: Others/Autres
Tip size/Taille de la point: 0.7mm
Refillable/Rechargeable: Yes
Refill code/Code de recharge: E10 (Eraser/Gomme)


SIDE-ADVANCE MECHANICAL PENCIL
Finger-molded rubber grip provides hours of comfortable writing. Light pressure and no need to change holding position to advance lead. Crystal-like transparent barrel permits the leads inside to be seen. Uses 0.7mm lead and E10 refill eraser. 3.5mm fixed sleeve.

PORTE-MINE AVEC AVANCE LATÉRALE
Avec son embase caoutchouté pour une bonne prise en main, il permet une utilisation confortable, même après des heures d'écriture. Une légère pression latérale permet l'avance de la mine en conservant la position d'écriture. Le corps transparent laisse apparaître le mécanisme et les mines. Utilisez des mines 0,7mm et gommes de rechange E10. Canon fixe 3,5mm.