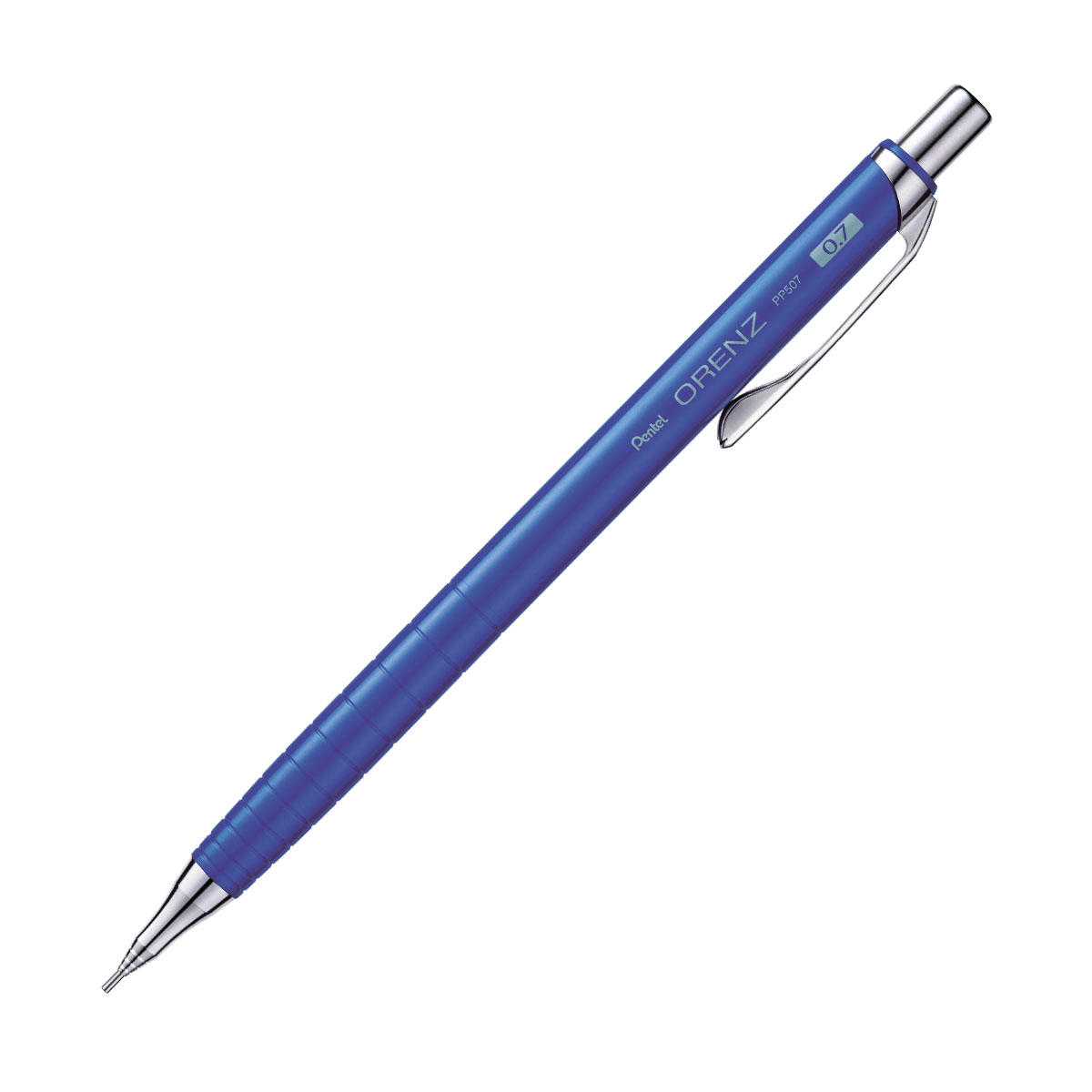 ORENZ / PP507
Write a review
Style: Others/Autres
Tip size/Taille de la point: 0.7mm
Refillable/Rechargeable: Yes
Refill code/Code de recharge: Z2-1 or Z2-1N (Eraser/Gomme)


MECHANICAL PENCIL
Anti-Breaking Lead System! The guide pipe protects the entire length of the lead, which enables you to write without extending the lead out of the guide pipe. Since the pipe has rounded edges, it will not scratch the paper. Uses 0.7mm leads and Z2-1N refill eraser.
PORTE MINE
Système de mine anti-bris! Le tube de guidage protège la mine en entier et vous permet d'écrire sans vous soucier de faire sortir la mine. Grâce à l'embout arrondi du tube, vous n'endommagez pas le papier. Utilisez des mines 0,7mm et la gomme de rechange Z2-1N.



• Click once to advance the pipe with the lead.
• Adjust length of the lead to the same length as the pipe. See Fig 1.
• Advancing too much may cause the lead to break during writing. See Fig 2.
• Slide sleeve protects lead from breaking. see Fig 3.
• Slide features a smooth edge which will never tear paper when writing. See Fig 4.
• Cliquez une fois pour sortir le canon et la mine.
• Ajustez la mine de manière à ce qu'elle soit aussi longue que le canon. Voir Fig 1.
• Si la mine est trop longue, elle risque de casser durant l'utilisation. Voir Fig 2.
• Le canon rétractable empêche les mines de casser. Voir Fig 3.
• La forme arrondie du canon réduit le risque de déchirure de papier. Voir Fig 4.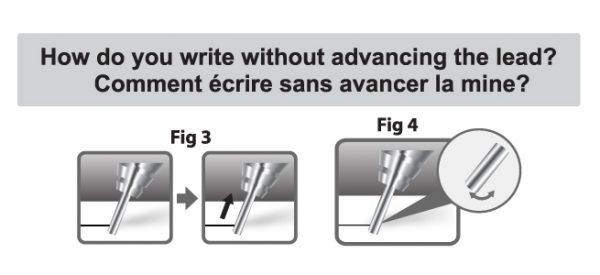 Learn more/Pour en savoir plus:
ORENZ WEB SITE