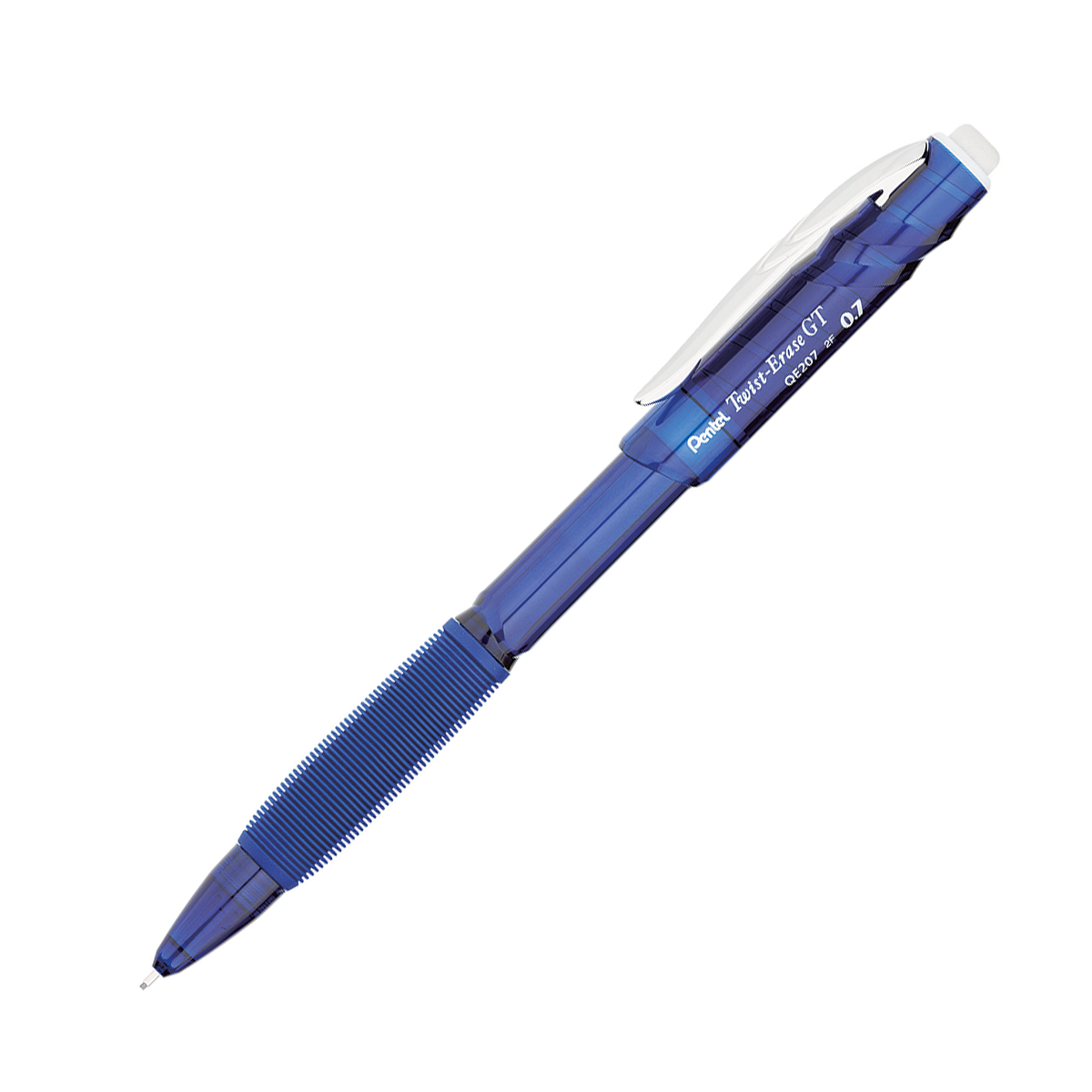 TwistErase GT / TwistErase® / QE207
Write a review
Style: Others/Autres
Tip size/Taille de la point: 0.7mm
Refillable/Rechargeable: Yes
Refill code/Code de recharge: E10 (Eraser/Gomme)


MECHANICAL PENCIL 0,7mm
0.7mm Unique, extra soft comb-like grip for less writing fatigue and more style. Jumbo and long lasting twist-up eraser. No smudges, no paper tears and no ghosts with the twist-up eraser.  Fully retractable tip protects pockets and purses. Durable metal clip withstands repeated use. Refillable with E10 eraser. Refillable with E10 eraser.
PORTE-MINE 0.7mm
0,7mm. Zone de préhension unique, douce et esthétique, faisant penser à un peigne et réduisant la fatigue des doigts. Gomme à effacer grand format, durable et rétractable par rotation. Dites adieu aux bavures, au papier déchiré et aux traces indésirables grâce à la gomme à effacer rétractable par rotation. Pointe rétractable afin de ne pas abîmer les poches et les sacs à main. Agrafe en métal durable, résistant à une utilisation répétée. Rechargeable avec la gomme E10.