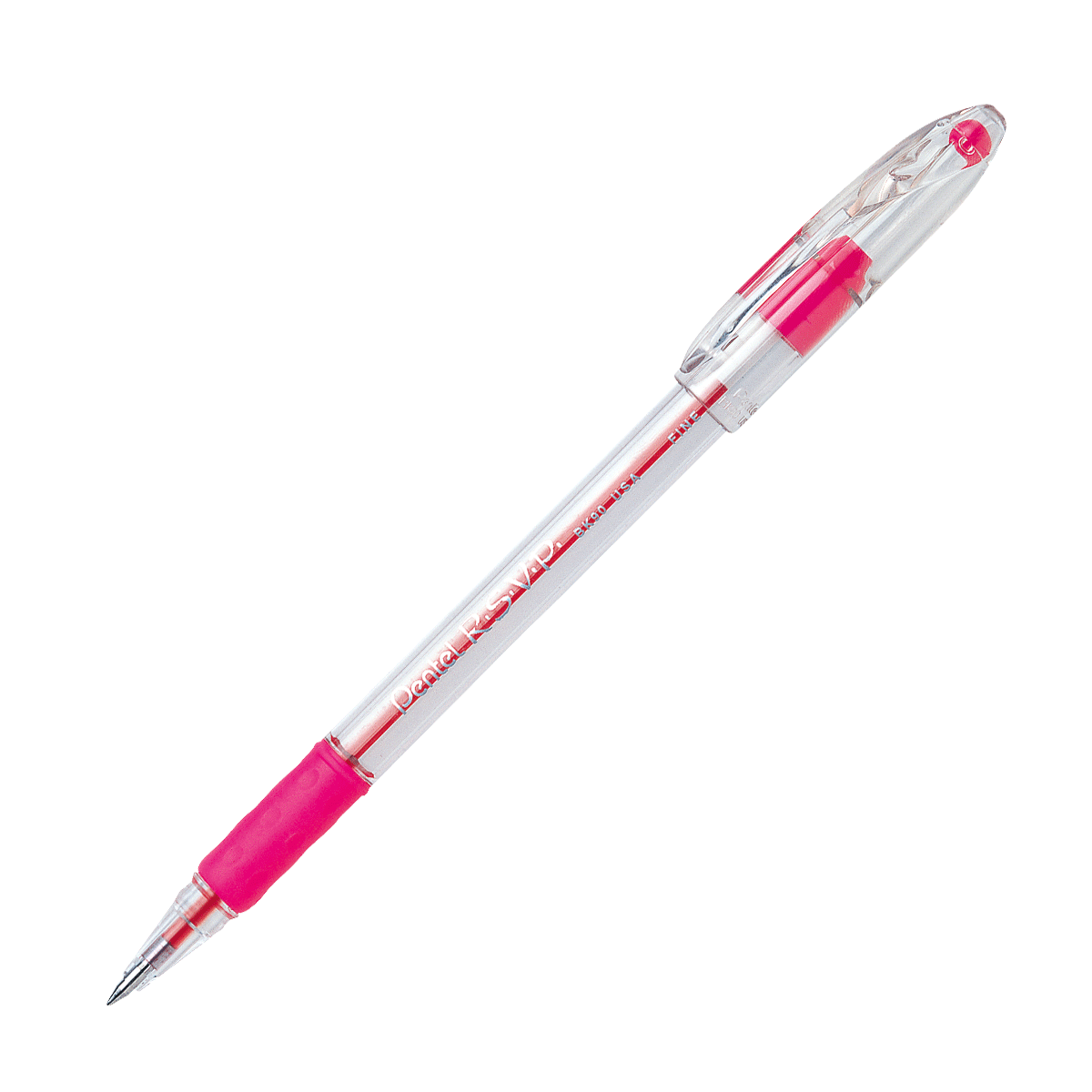 R.S.V.P.® / BK90
Write a review
Style: Cap/Capuchon
Tip size/Taille de la point: 0.7mm
Refillable/Rechargeable: Yes
Refill code/Code de recharge: BKL7


BALLPOINT PEN 0.7MM
Economical ballpoint pen with a longer barrel and longer ink refill. Comfort Zone™ grip for non-stop writing comfort and control. Quality crafted with a durable stainless steel tip. Uses BKL7 refills.
STYLO À BILLE 0,7MM
Stylo à bille ergonomique doté d'un corps allongé permettant de profiter plus longtemps de la recharge d'encre. La poignée Confort ZoneMC offre contrôle et confort lors des sessions intensives d'écriture. Produit de qualité à pointe en acier inoxydable durable. Rechargeable avec la référence BKL7.
User Reviews
9 Reviews
pentel rsvp
Hello I still have the pen that my wife used and me also And She died in2011 and still running Really enjoying that pen
Great ballpoint
Nice ballpoint pens! I am not a ballpoint pen user on a daily basis, I prefer gel pens, but I see how ballpoint pen users LOVE them!
My go-to pen
This is my go-to pen, it is so smooth to write with and minimal/no ink blobbing that you sometimes get with a ballpoint when you first start writing. I LOVE that it comes in a variety of colours, purple is my fave
My go-to pen!
My go-to pen! I use these all the time - I love their smooth writing and the minimal/nonexistent ink blobbing that you can get the first time you write. I LOVE that it comes in many colours, purple is my fave!
Great ballpoint pen!
Pentel Canada kindly sent a few of these ballpoint pens for me to try out! The ink flow is very smooth and the ink does not skip at all, which is amazing! The writing experience with this pen is perfect and is so much smoother and easier to use when compared to other ballpoint pens. The pen also has a nice rubber grip which can be really useful while writing. Overall, I really like this pen and would definitely recommend it to my friends and family!
My favorite ballpoint pen
My go-to ballpoint pen has been the fine RSVP for years! Even though the Fine point is technically 0.7mm, it's a very thin line that feels more like a 0.5 pen, which I prefer. I especially like the long pen body which sits really well in my hand. I'm also liking the different colors it comes in to give my todo lists a little more variety.
R.S.V.P 0.7mm Ballpoint Pen
I love the fine tip on this ball point pen. Its a very smooth writer and the colours, especially the green are beautiful.
No Ink
Have used these pens for years. Smooth writing. Unfortunately just bought a pack of 4 and the ink in a couple was non existent so I ended up with 2 working ones :(
Amazing pens ever
I use these pens since primary school. I'm s teacher now!!!-!