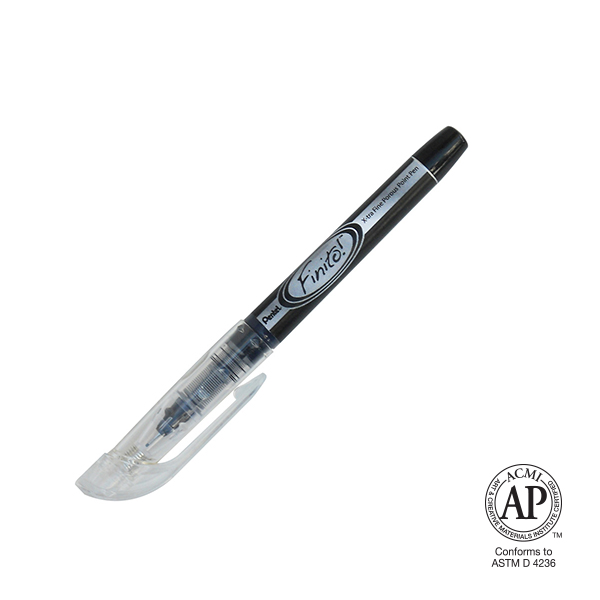 Finito! / SD98
Write a review
Style: Bullet point/Pointe Conique
Tip size/Taille de la point: Extra fine/Extra-fin
Refillable/Rechargeable: No


PERMANENT MARKER
Extra-durable plastic nib writes extra-fine lines. Permanent, liquid pigmented ink. Check safe, fade resistant, smear resistant and acid-free. Smooth, effortless writing. Ink won't bleed through paper.
MARQUEUR PERMANENT
La plume en plastique extra-durable écrit des lignes extra fines. Encre liquid pigmentée permanente. Ideal pour les cheques. Couleurs résistantes qui ne se décolorent pas, sans odeur et sans acide. Écriture lisse et facile. L'encre ne passera pas à travers le papier!
Products bearing ACMI's AP(Approved Product) Seal are certified in a program of toxicological evaluation by a medical expert to contain no materials in sufficient quantities to be toxic or injurious to humans or to cause acute or chronic health problems. This program is reviewed by ACMI's Toxicological Advisory Board. These products are certified by ACMI to be labeled in accordance with the Labeling of Hazardous Art Materials Act (LHAMA) and the chronic hazard labeling standard ASTM D-4236.