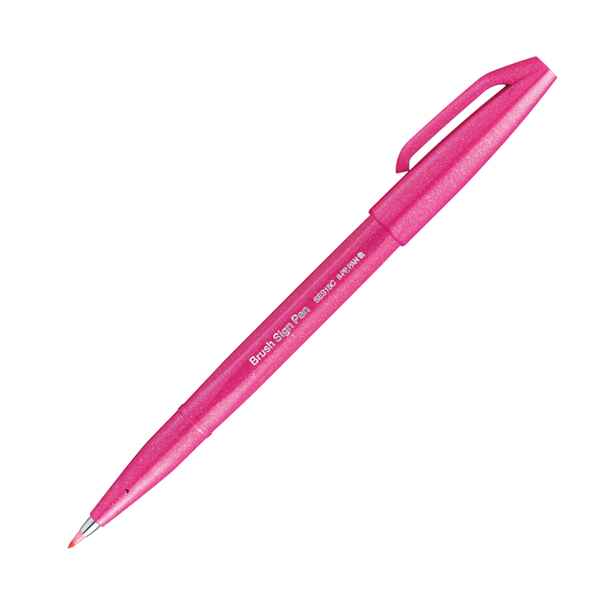 Pentel Arts® / SIGN PEN BRUSH / SES15C
Style: Cap/Capuchon
Refillable/Rechargeable: No
Ink colour/Couleur de l'encre:

A

B

B2

C

CA

D

D2

D3

E

F,F1

G

K

N

P,P1

P2

P3

S

S2

S3

V

V2

Y See Colour Codes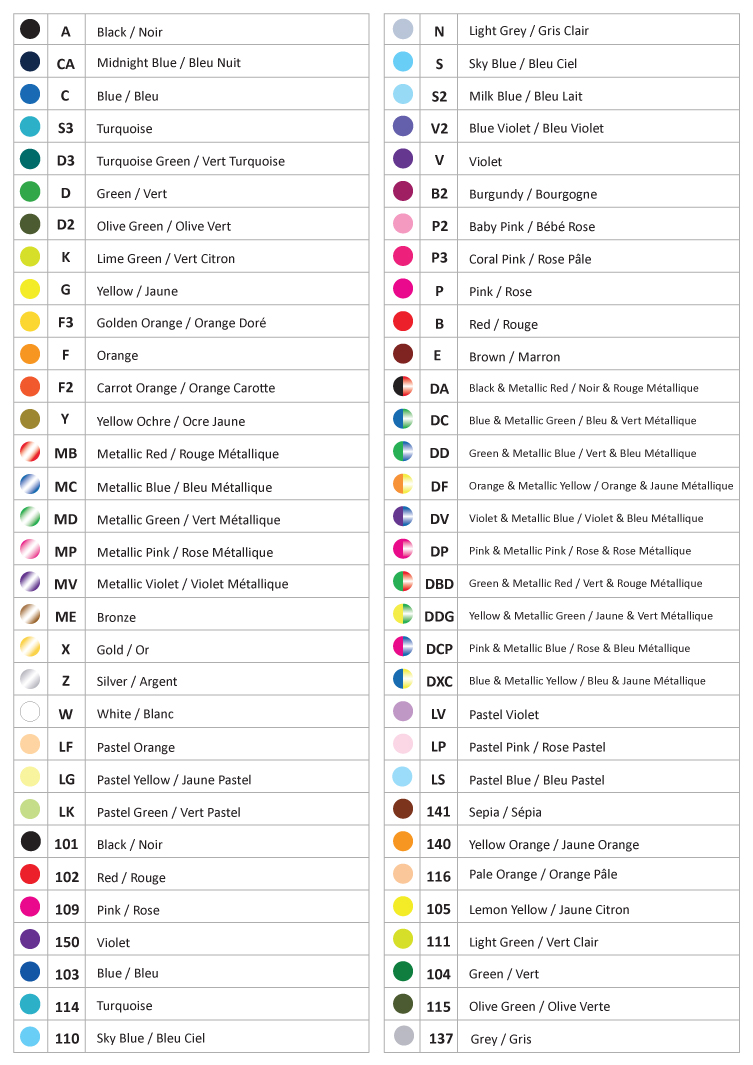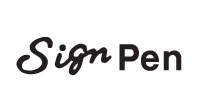 COLOUR BRUSH SIGN PENS
The richly saturated colours are fully blendable with water and other Sign Pen Brush colours. The tip can be diluted with water to get a full range of values. Great for a variety of techniques including, feathering, cross hatching, outlining, calligraphy and detailed work. Wear resistant pressure sensitive and flexible tip. Will not dry out if left uncapped and can be cleaned with a paper towel.
STYLOS FEUTRES DE COULEURS
Les couleurs richement saturées se mélangent parfaitement à l'eau et aux autres couleurs des feutres Sign Pen. La pointe peut être trempée dans l'eau afin d'élargir la gamme de couleurs. Ces feutres sont parfaits pour diverses techniques, notamment pour les dégradés, les hachures croisées, le dessin graphique, la calligraphie et le travail détaillé. Pointe souple, résistante et sensible à la pression. La pointe peut être nettoyée avec un essuie-tout et elle ne séchera pas si elle est laissée à l'air libre.