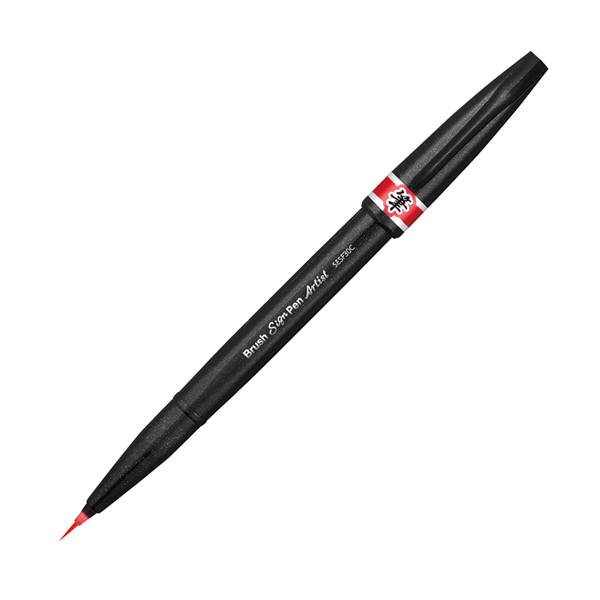 SIGN PEN BRUSH / Pentel Arts® / SESF30C


Vibrant colours are blendable and washable, capable of creating a full hue and value range similar to water colour.The flexible synthetic brush tip offers the most control and precision anywhere. Perfect for highly detailed and expressive sketches, comic inking and colouring, and professional illustration. Integrates seamlessly with SignPen Brush and Pentel Brush products.
Les couleurs vives se mélangent bien et sont aussi lavables. Semblable à l'aquarelle, ce pinceau donneune gamme complète de teintes et couleurs. Le pinceau synthétique souple offre le meilleur contrôle avec uneexcellente précision. C'est un choix parfait pour les croquis très détaillés tel que le coloriage mandala oupour créer une illustration comme un professionnel. S'utilise bien avec le Feutre Sign Pen et les autres pinceaux Pentel.


User Reviews
3 Reviews
Brush sign pen artist
This is a really good product! I love those pen so much!!!
sam
Amazing products! I loved the result of my painting.
the Ultimate Brush Pen
This pen was recommended to me when I was at MIDOCO near the end of last year. I decided on a whim to buy 3 different colours and I have no regrets. I primarily use them for note taking and lettering for birthday cards, my planner and my Instagram feed and they are extremely smooth to write with. They do ghost a bit especially if I press hard but my main concern was smearing which I have had no issues with. I've actually just started running out of ink after almost a year of constant use. I'm hoping that they will last until I can go back to MIDOCO and restock. All in all this is my favourite lettering pen, my go to and the one I always have a mini panic attack about when I accidentally misplace it. I'd recommend this pen to anyone that's new to lettering, and everyone that needs a consistent, reliable brush pen.