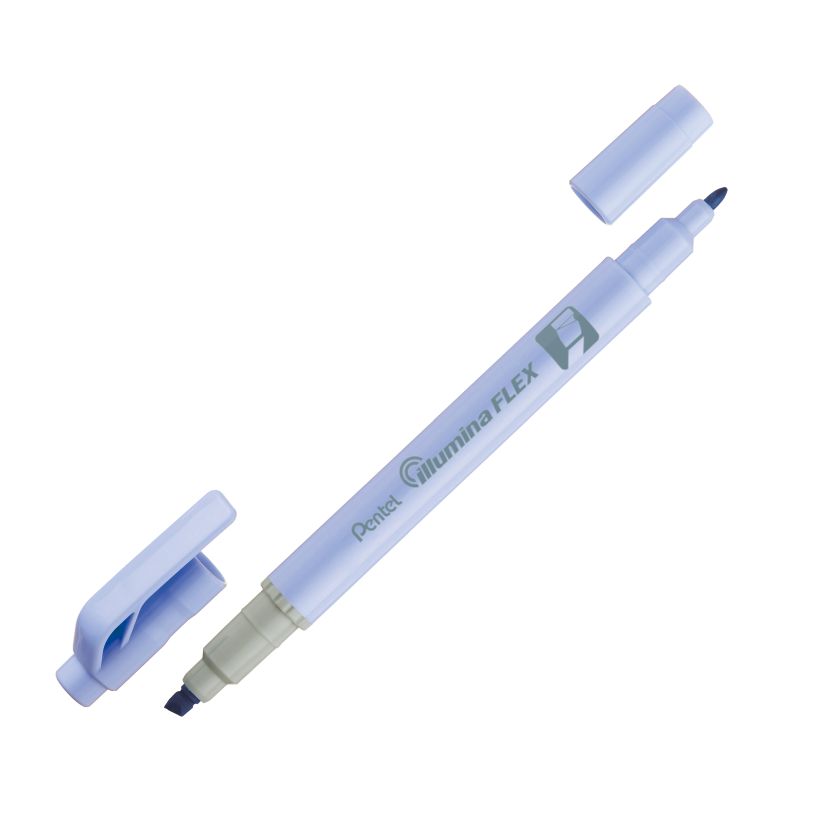 illumina FLEX / SLW11P
NEW
Write a review
Style: Chisel point/Pointe biseautée
Refillable/Rechargeable: Yes
Refill code/Code de recharge: SLR3

A dual tipped highlighter with a fine bullet tip and a special chisel tip. The chisel tip features a ring ditch design in order to be flexible. This allows for consistent line widths and more control over your strokes. Great combination for highlighting, underlining and colour coding. Suitable for papers, fax and copies. Ideal in the office, home or classroom. Refillable (SLR3)
Illumina Flex à la particularité d'avoir deux pointes. D'un côté, on retrouve une pointe conique et fine. L'autre pointe, qui est biseautée, se distingue car un anneau en forme de fossé, placé à la base de sa pointe, procure une flexibilité, ce qui assure des largeurs uniformes et un meilleur contrôle à chacun de vos traits. Parfait pour surligner, souligner et coder en couleurs. Convient aux impressions, aux télécopies et aux photocopies. Idéal au bureau, à la maison ou en classe. Des couleurs pastel pour un esthétisme en douceur. Rechargeable avec SLR3.


User Reviews
4 Reviews
Love these!
These highlights are amazing. The colours are spectacular.
IlluminaFlex pastel highlighters
I received an 8 pack of these highlighters & I am loving them in my planner & while reading to study. The colours are dreamy!
Love the Pastel Colour
Thank you so much for this giveaway. These set of highlighters are so pretty and love the feel and grip. Colour turns out perfect!
lllumina flex twin tip highlighters
I just received my highlighters and I'm very impressed at how fast they came. I'm also really loving the colours and how much better they are compared to other pastel highlighters on the market. Plus they don't smudge the ink. I'm super impressed by the quality and the packaging is adorable.