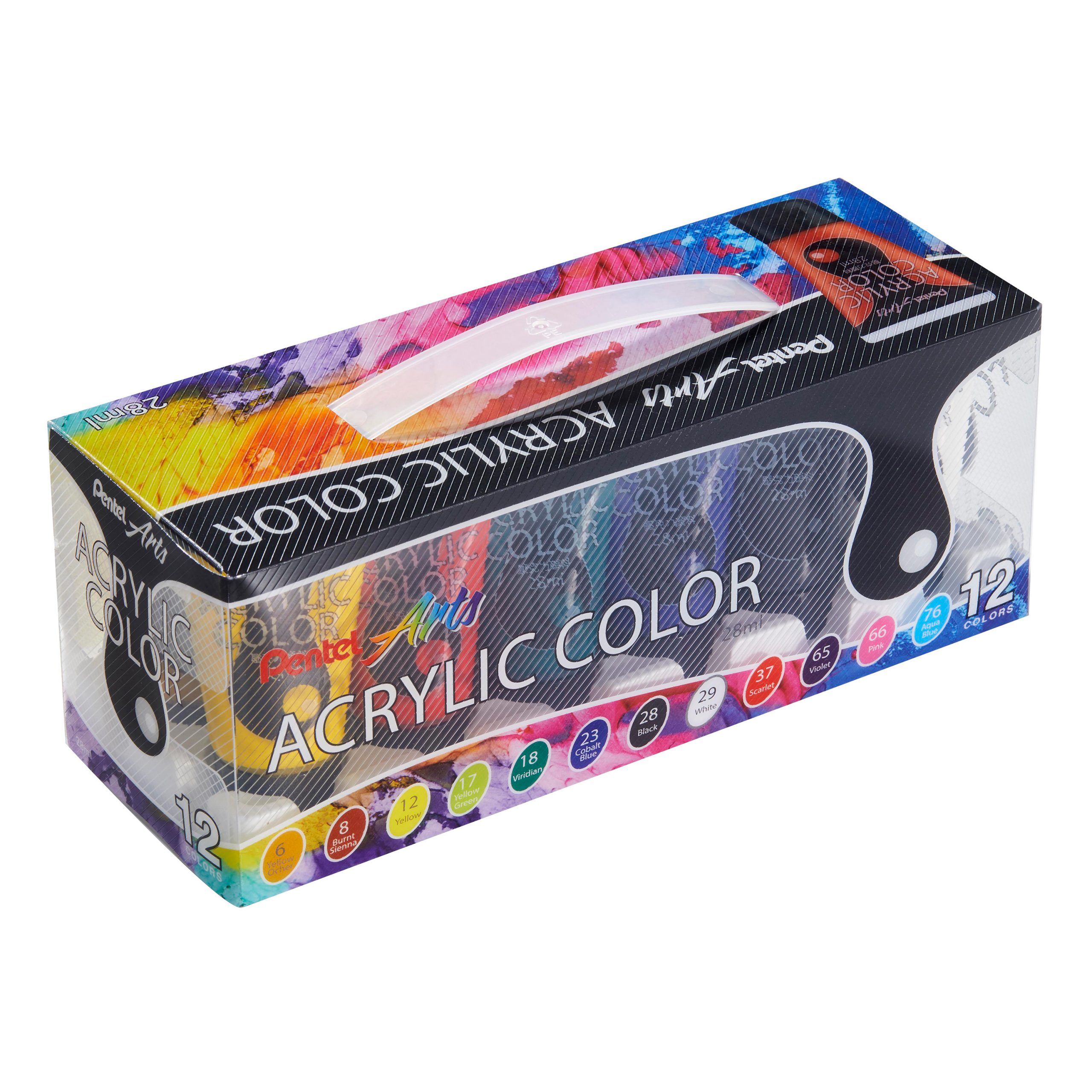 Pentel Arts® / Acrylic Colour / WA2-12

-Enabled for drawing on various materials such as paper, canvas, metal, glass, plastic and paper clay etc.
-It's waterproof after the paint dries
-Vivid colour mediums with good overlaying
-Unscrew the cap and remove the sealed stickers during first time use
-Clean the brush or palette with water at once after use
-Store in a cool place and out of the reach of children
-Recommended only with adult supervision if the child is under 14 years old
-Please avoid using at temperatures below 10°c as there is a risk that it will not clot completely
-12 Colours: Burnt Sienna, Violet, Pink, Aqua Blue, Yellow Green, Yellow, Scarlet, Viridian, Cobalt Blue, Black, White, Yellow Ochre
-It is used for pastose painting, but can also be diluted with water to resemble watercolours.
-Permet de dessiner sur divers matériaux tels que le papier, la toile, le métal, le verre, le plastique, la pâte à papier, etc.
-La peinture est étanche une fois sèche
-Des médiums aux couleurs vives avec une bonne superposition
-Dévissez le capuchon et retirez la pellicule scellé, lors de la première utilisation
-Nettoyez le pinceau ou la palette avec de l'eau immédiatement après utilisation
-Conserver dans un endroit frais et hors de la portée des enfants
-Recommandé uniquement sous la surveillance d'un adulte si l'enfant a moins de 14 ans
-Évitez de l'utiliser à des températures inférieures à 10°C. Il y a un risque que la penture ne coagule pas complètement
-12 couleurs: Sienne Brûlée, Violet, Rose, Bleu Ciel, Vert Pâle, Jaune, Rouge Scarlett, Viridian, Bleu Cobalt, Noir, Blanc, Ocre Jaune
-Il est utilisé pour la peinture pastose, mais peut aussi être dilué avec de l'eau pour ressembler à l'aquarelle.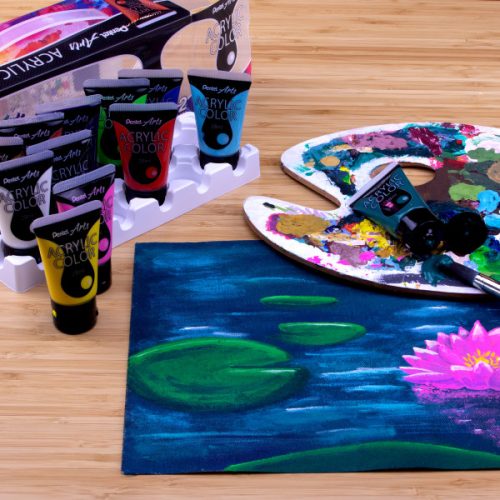 User Reviews
2 Reviews
Acrylic Color
Beautiful vibrant colours. Easy to use.