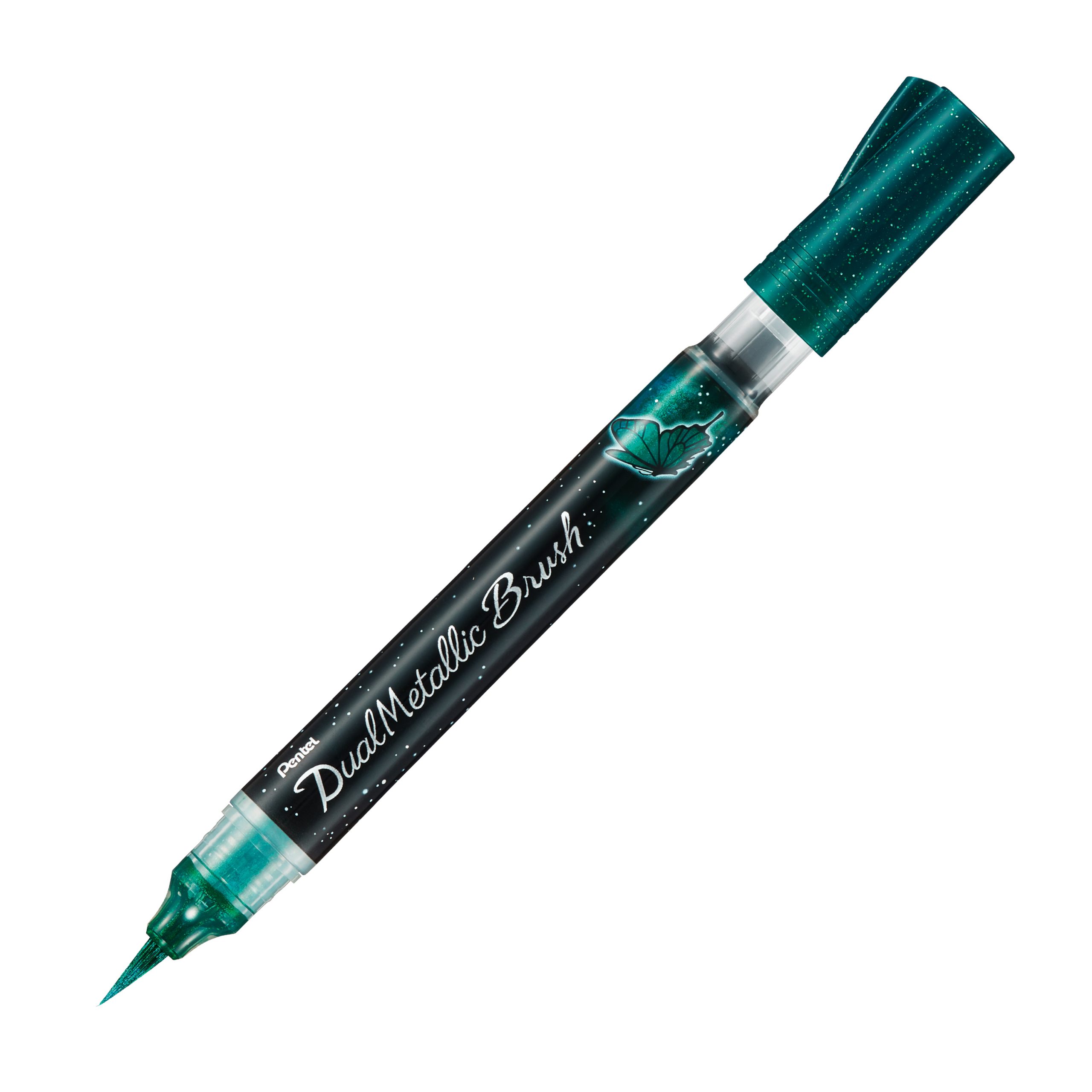 Pentel Arts® / COLOR BRUSH / XGFH

This brush pen uses pigment ink which changes colour depending on the angle that the ink is viewed. Produces two tones – one shade on light coloured paper and a variation on dark paper. Colour changes shade at different angles. Great for brush lettering, putting special touches on letters or decorating cards. Features high quality nylon bristles and a rear push system to control the flow of ink. Shake well before use.
Ce stylo pinceau métallique utilise de l'encre pigmentée qui change de couleur en fonction de l'angle duquel on la regarde. Sur papier blanc, les couleurs sont brillantes, lumineuses et irisées. Sur papier noir, elles sont métallisées. Idéal pour les journaux, la décoration des lettres ou des cartes. Bien agiter avant utilisation.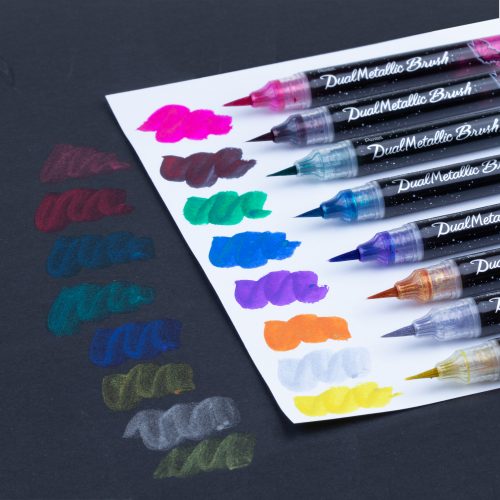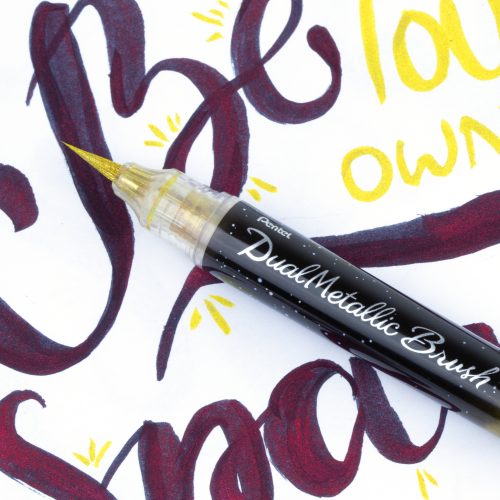 User Reviews
1 Review
Dual Metallic Brush
This is an excellent product! I love using it for titles and an overall punch of color in my journals. The dual metallic colors are vibrant and really stand out. I have the Violet and Metallic Blue and Orange & Metallic Yellow. I will definitely expand my collection!