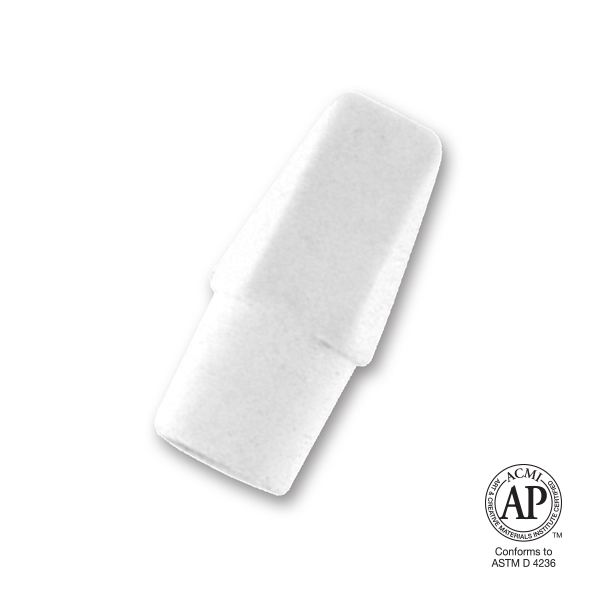 Hi-Polymer / ZEH02
Write a review
Style: Eraser cap/Gomme capuchon
Refillable/Rechargeable: No

HI-POLYMER ERASER
Leaves a clean, clear paper surface. Won't tear paper. Fits on standard wood case pencils. Non-abrasive.
HI-POLYMER GOMME À EFFACER
Effacent proprement, sans laisser de marques. Effacent sans déchirer le papier. Conçues pour les crayons en bois ordinaires. Non abrasives
Products bearing ACMI's AP(Approved Product) Seal are certified in a program of toxicological evaluation by a medical expert to contain no materials in sufficient quantities to be toxic or injurious to humans or to cause acute or chronic health problems. This program is reviewed by ACMI's Toxicological Advisory Board. These products are certified by ACMI to be labeled in accordance with the Labeling of Hazardous Art Materials Act (LHAMA) and the chronic hazard labeling standard ASTM D-4236.