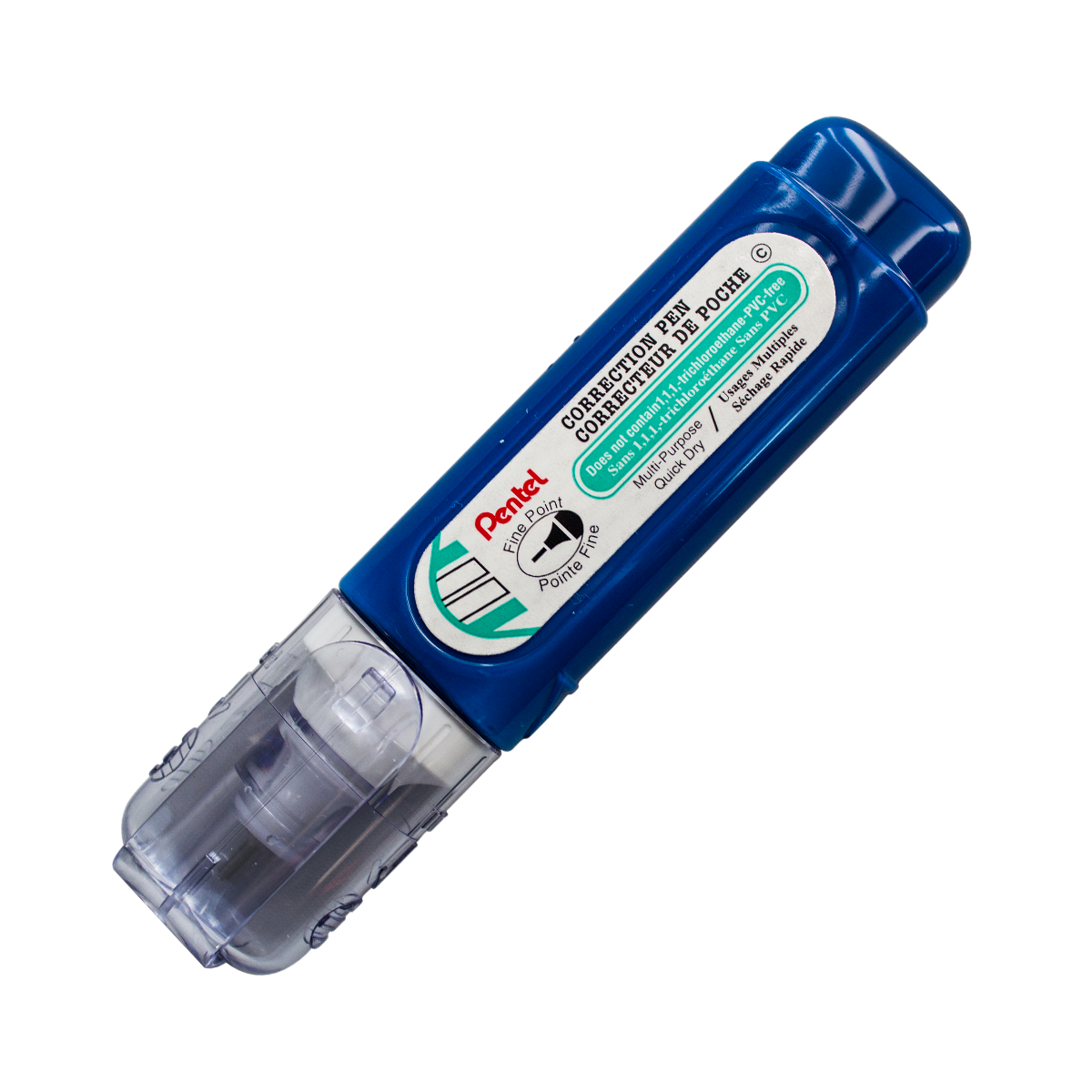 CORRECTION PEN / ZL31

CORRECTION PEN
Multi Purpose, Quick Drying Fine Point Correction Pen. Fine point and 4.0mm metal sleeve make this correction pen unchallenged for detailed use. Not limited to corrections, the fine tip makes an excellent pen for use on any surface. Safe in your purse or pocket, the Pentel Fine Point Correction Pen will not leak or spill. Contains 12ml.
STYLO DE CORRECTION
Stylo correcteur à pointe fine, séchage rapide et usages multiples. Une pointe fine et un canon en métal de 4.0mm rendent ce correcteur sans égal pour l'utilisation précise et détaillé. Pas seulement limité aux corrections, sa pointe fine en fait un excellent stylo pour tous les supports. Le stylo de correction à pointe fine de Pentel ne couple pas; il se glisse donc sans danger dans la poche du veston ou dans le sac à main. Contenu: 12ml.
User Reviews
3 Reviews
Favorite Correction Pen
Love these - we use them for marking metal (cut lines) and they work great, still visible even after etching .
Best damn thing
I have corrected so many things with this fantastic tool
Best White Out Pen
I have tried lots of white out pens , that dry up and are unusable. But the Pentel pen lasts for years. The BEST.