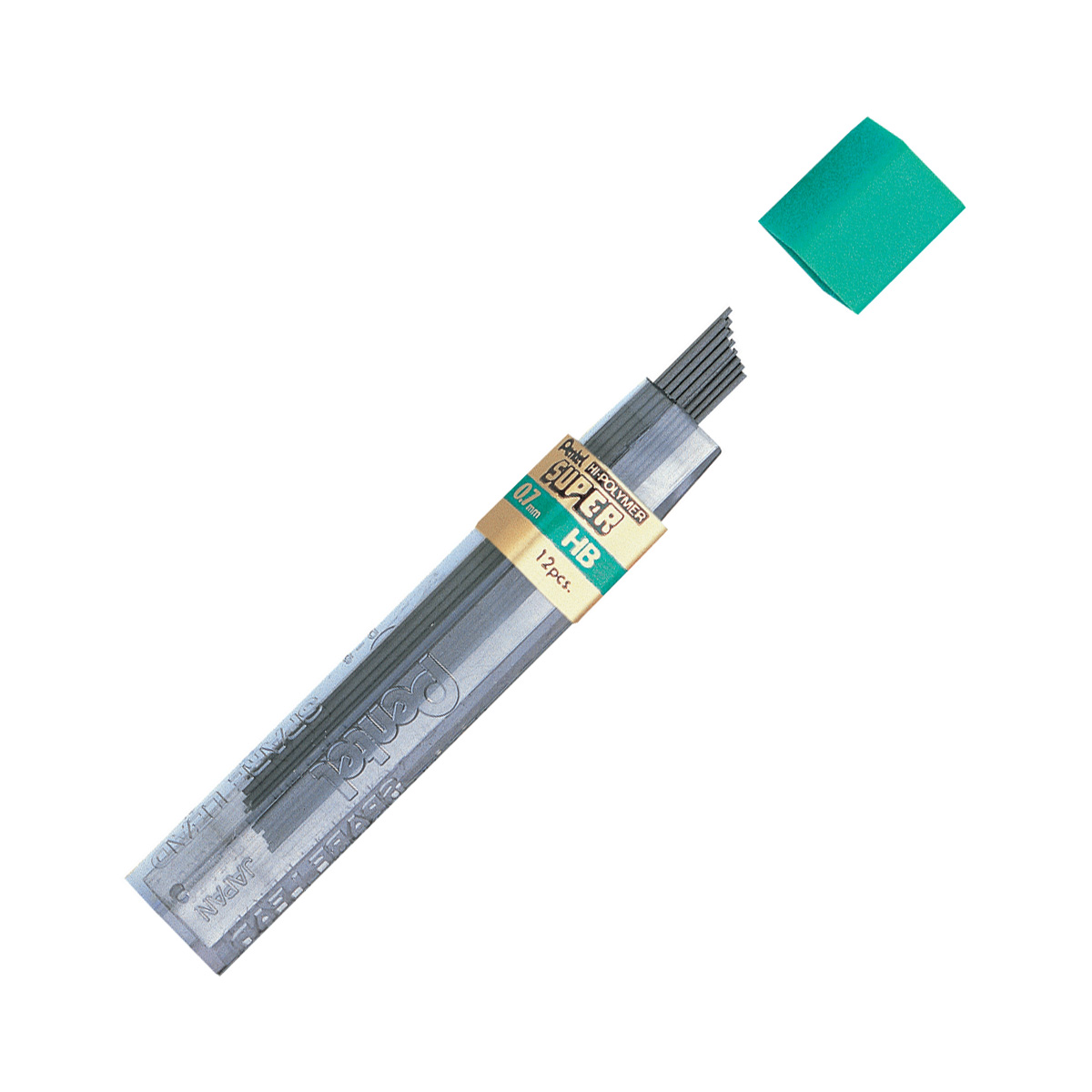 Hi-Polymer / Hi-Polymer SUPER / 50
Write a review
Style: Others/Autres
Tip size/Taille de la point: 0.7mm
Refillable/Rechargeable: No
Lead gradation/Gradation de mines: 2B, B, HB, H, 2H

REFILL LEAD 0.7mm
A unique compound of graphite and carbon bound together with a special synthetic resin. Thin but extremely strong lead that produces a smooth, dense black line. 0.7mm. 12 leads per tube. Available in 8 grades: 2B, B, HB, F, H, 2H, 3H and 4H.
MINES DE REGANGE 0,7mm
Une formule unique à base de graphite, de carbone et de résine. Ces mines sont minces mais robustes et produisent un trait noir foncé et lisse. 0,7mm 12 mines par tube. Disponible en 8 degrés : 2B, B, HB, F, H, 2H, 3H et 4H.