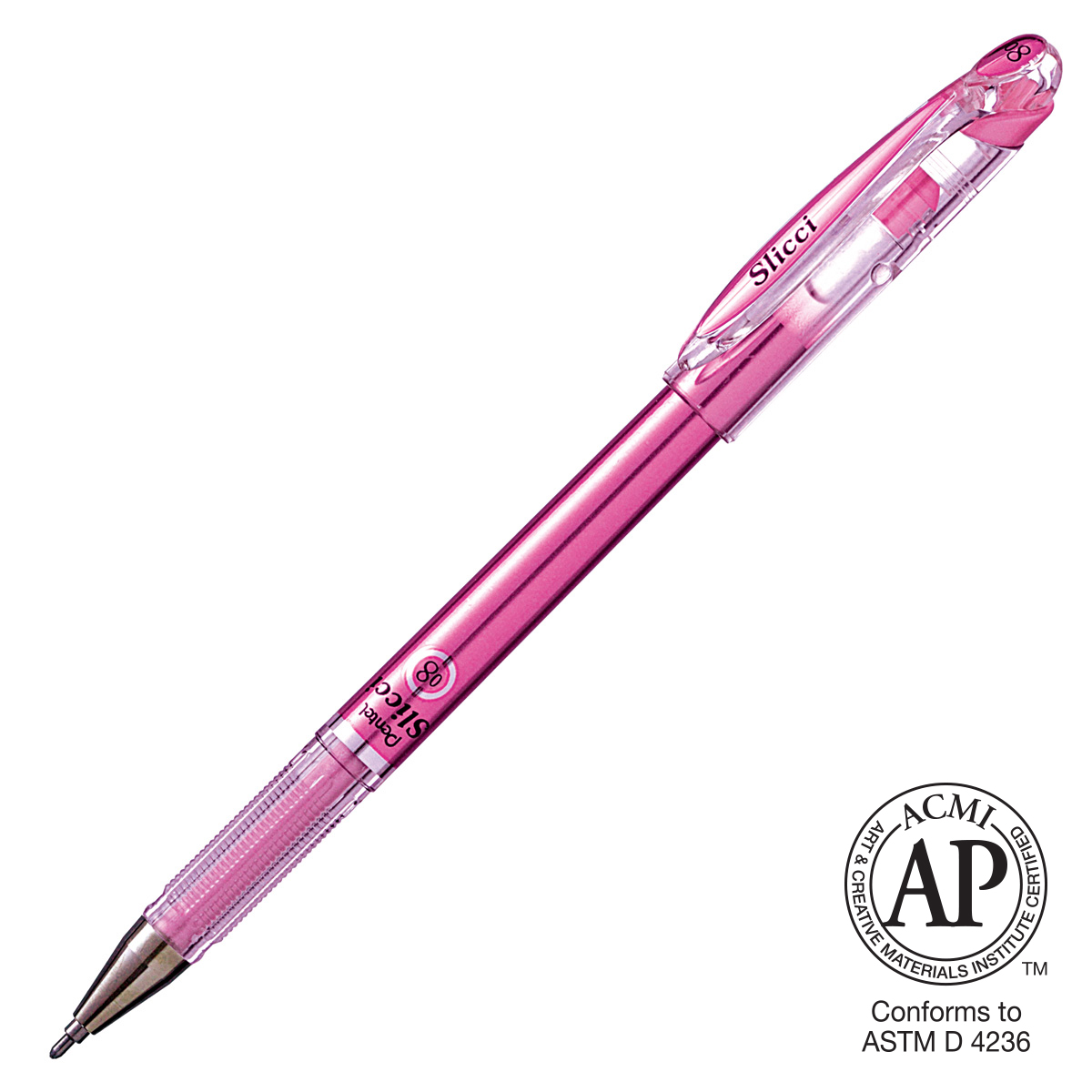 Slicci / Slicci Metallic / BG208M
Style: Cap/Capuchon
Tip size/Taille de la point: 0.8mm
Refillable/Rechargeable: No
Ink colour/Couleur de l'encre:

MB

MC

MD

ME

MP

MV

X

Z See Colour Codes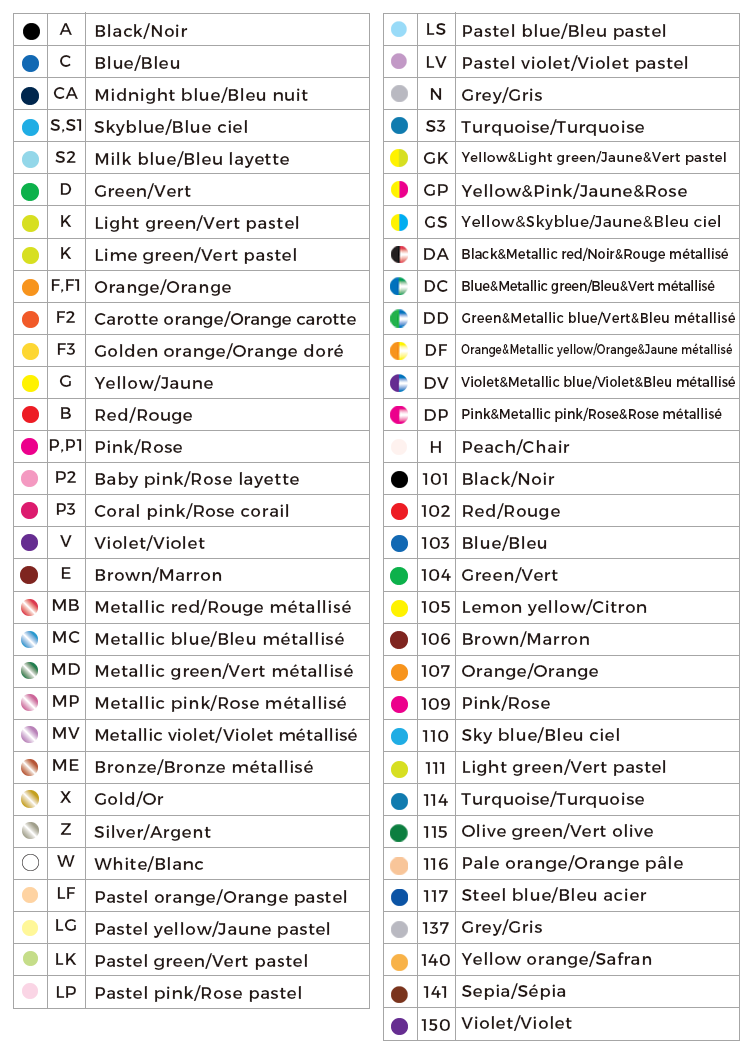 GEL PEN/WATER BASED PIGMENT INK
This ultra-smooth metallic gel roller writes 0.8mm lines. The precise and durable needle tip point glides effortlessly across paper. Use on dark paper for a stylish effect.
ROLLER ENCRE GEL/ENCRE À BASE D'EAU, PITMENTÉE
Ce stylo à bille roulante et à encre gel métallique ultra fluide produit des traits de 0,8 mm. Sa pointe aiguille durable et précise glisse facilement sur le papier. Utilisez-le sur du papier foncé pour obtenir un effet d'élégance.
Products bearing ACMI's AP(Approved Product) Seal are certified in a program of toxicological evaluation by a medical expert to contain no materials in sufficient quantities to be toxic or injurious to humans or to cause acute or chronic health problems. This program is reviewed by ACMI's Toxicological Advisory Board. These products are certified by ACMI to be labeled in accordance with the Labeling of Hazardous Art Materials Act (LHAMA) and the chronic hazard labeling standard ASTM D-4236.