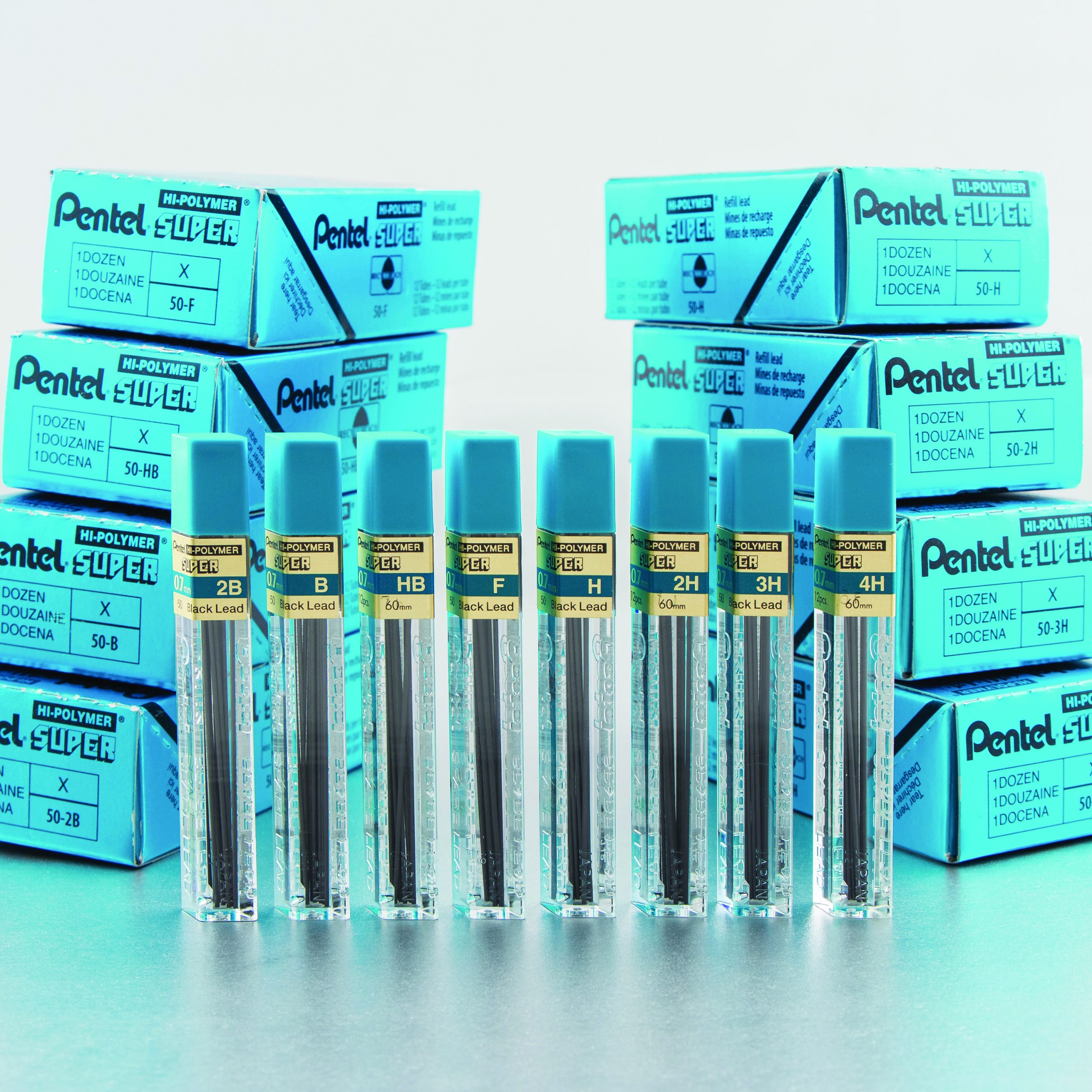 Hi-Polymer SUPER / CH13
Write a review
Style: Others/Autres
Tip size/Taille de la point: 1.3mm
Refillable/Rechargeable: No
Lead gradation/Gradation de mines: HB

#1 selling lead in the world. Refill lead for mechanical pencils. Resists breaking and never needs sharpening. Each tube of Pentel Super Hi-Polymer lead is made of 100% recycled plastic and part of the Pentel Recycology line of products Lead never needs sharpening and produces a clear, dark line Ideal for all general writing applications such as notes, letters, etc. Each 60mm piece of lead is equivalent to a woodcase pencil.
Une formule unique à base de graphite, de carbone et de résine. Ces mines sont minces mais robustes et produisent un trait noir foncé et lisse. 0,9mm

User Reviews
1 Review
Smooth, Like Butta
This lead is the perfect thickness for a mechanical pencil. It writes smooth and the darkness/colour is perfect. It does not break easily like your run of the mill mechanical pencil lead. I love it!