Writing Instruments Innovation / Innovation des instruments d'écriture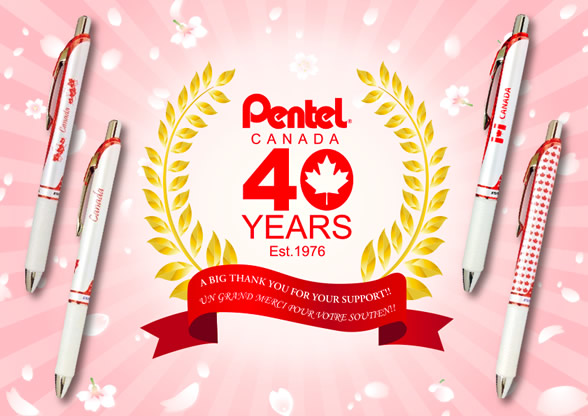 Welcome to the world of technological innovation made possible by Pentel's vision of "Spirit of Wonder". We create high quality, value-added pens, pencils and other office supply products that will thrill, excite and provide inspiration in your life. Our professional and enthusiastic staff at Pentel Stationery of Canada Ltd. are ready to assist you with finding the best writing instruments and other products to suit your needs.
---
Bienvenue dans l'innovation de la technologie rendue possible grâce à la vision « Spirit of Wonder » l'esprit du merveilleux de Pentel. Nous créons constamment des produits de qualité supérieure qui séduisent et surprennent notre clientèle. Que ce soit des portes mines, stylos, produits sur carte et autres. Le personnel hautement qualifié et motivé de La Papeterie Pentel du Canada Ltée. est là pour vous aider à trouver le matériel d'écriture et les produits qui conviennent le mieux à vos besoins.