🌱 Introducing Our New Sustainability & Environment Page! 🌎
We are thrilled to announce the launch of our brand new website page dedicated to showcasing our commitment to sustainability and the environment. At Pentel, we believe in making a positive impact on the world and leaving a greener footprint for future generations.
Visit the Sustainability & Environment page now and be a part of the change we wish to see in the world. Together, let's build a brighter and more sustainable future! Click below link to find out new website>>
Conservation of biodiversity | Cultivating Together with the Earth | Sustainability | Pentel Co., Ltd. Sustainability site
🍃 🌿 Here is a quick peek-a-boo story 
that you can find on this new website.🌍  ↓ 🌱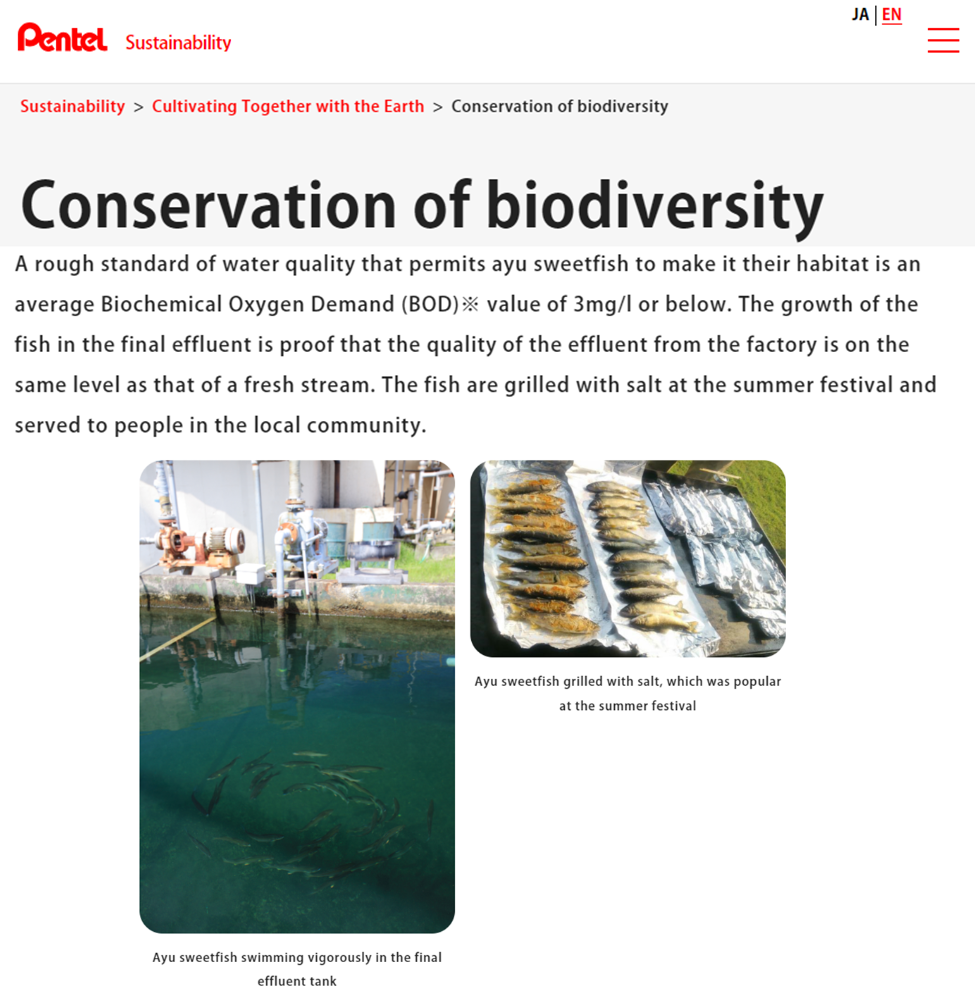 Since 1964, Pentel Ibaraki Factory has been dedicated to preserving the water environment of local rivers and lakes in the area. Efforts to purify effluent and protect the lake showed remarkable results. In 2008, we upgraded our effluent purification facility and created a biotope for fireflies, now emerging every year. In 2011, we started rearing ayu sweetfish, thriving in our purified water. As part of our commitment to the community, we serve these grilled sweetfish at our annual summer festival. At Ibaraki Factory, we take pride in our contributions to environmental conservation.