Discover the Best – Energel Colours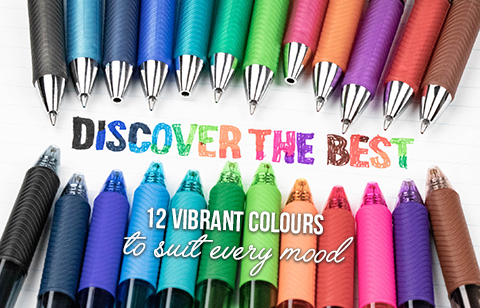 Since its launch in the U.S. in 2000, EnerGel has expanded its market globally, continually updating its features. The gel ink pen delivers high-quality performance in the three areas of a smooth writing experience, vivid colours, and quick drying ink. The product has also broadened its lineup to be able to better accommodate various needs related to writing and drawing by offering more choices in pen point size ranges from 0.3mm to 1.0mm, as well as ink colour variation.
 
Colour your writing with Energel pens from Pentel Canada
In Canada, we have all 12 colours available in the EnerGel family in our 0.7mm EnerGel Pen. This year we are also launching the rest of the colour collection for the affordable Energel X 0.5mm pens.


Where to Buy Pentel Energel Pens
National Retailers
Wholesalers
Be sure to check at your local stationery stores and request Pentel Products, you can find who carries our products in your area here