Discover the Best – Energel Permanent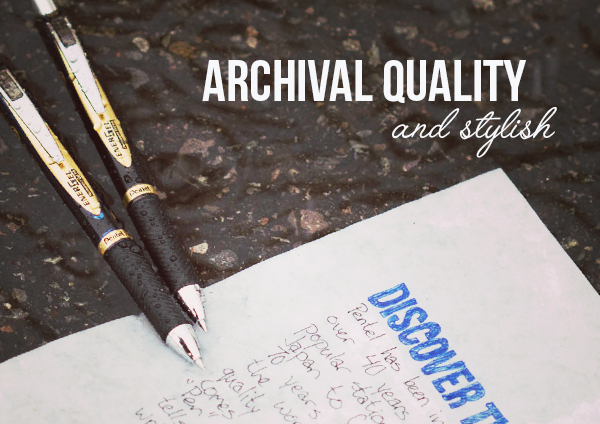 Discover the Best with Energel Permanent pens! Once the ink is dry this formula provides an archival quality that won't bleed or fade. Use this pen when you need to sign cheques or other official documentation.
Découvrir le Meilleur avec les stylos Permanents Energel ! Une fois que l'encre est sèche, l'encre de haute qualité n'étale jamais ni déteint. Un stylo idéal pour signer des chèques et d'autres documents légaux.
 
In addition to Energel Permanent's archival ink technology, the black and gold design of the pen is striking and would make a welcome addition to any stationery collection.
En outre, le design noir et or attire l'attention. C'est un bon ajout à toutes collections de papeterie.
 
Where to Buy Pentel Energel Pens:
Où acheter les stylos Energel Canada de Pentel :
National Retailers /
Détaillants nationaux
Wholesalers /
Grossistes
Be sure to check at your local stationery stores and request Pentel Products, you can find who carries our products in your area here
Regardez dans les magasins proches de papeterie et demandez les produits Pentel. Vous pouvez trouver nos produits dans votre région ici